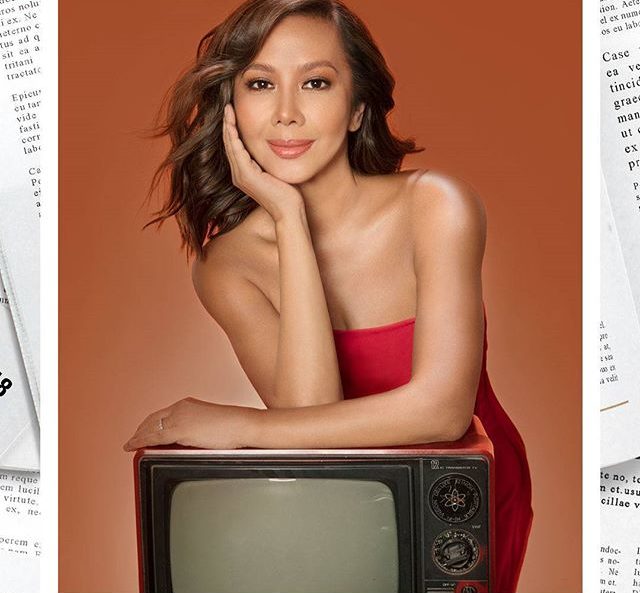 Updated on Jan. 18, 2018, 7:30 a.m.
If you haven't seen Korina Sanchez-Roxas' billboard (on EDSA or on social media), then you are truly missing out. Her new campaign with Belo Medical blew up the Internet as they reveal the secret behind her look!
Korina is nothing but transparent about how she's trying to fight off gravity. In an Instagram post, she said that she went through Thermage, a non-invasive procedure that she's been doing for the last three years. So what is it exactly? Thermage makes use of RF and lasers to reach the deeper levels of the skin tissue to tighten and activate collagen production. The result is smoother, tighter skin and a face that doesn't need a brush of contour.
What caught my attention though was the video that Korina posted with Dr. Vicki Belo inserting what looks like thin, long needles. It's apparently pain-free and lifts up her face in a jiffy. I mean, just look at the photo for proof!
What Dr. Vicki used are what you call Embedded Protein Threads (EPT). These are special threads that vary in length and can be inserted in different parts of the face in order to lift, tighten, and improve facial contour. It actually targets deep-set wrinkles that Botox may find hard to correct. As seen on Korina, the effects are immediate and can last from four to six months.
What's great is that these threads can be inserted in other parts of your body that need tightening and may even be used to improve blood circulation and stimulate collagen.
And the final step? She went through a micro needling session infusion of hyaluronic acid called Belo Vita. It's also designed to tighten and slightly thicken your skin my promoting collagen production.
Besides a healthy diet and a regular fitness routine, now you know how Korina maintains her youthful looks. I mean, if I can age as gracefully, then I'm set for life.
Photo courtesy of Belo Medical's Instagram account
Follow Preen on Facebook, Instagram, Twitter, Snapchat, and Viber
Related stories:
Korina Sanchez Has a New Billboard and Netizens Thought It Was Liz Uy
At 52, Korina Sanchez Looks Better Than We Do
4 Steps to Boost Skin Cell Metabolism and Delay Aging
All the Best Moments from Dr. Vicki Belo and Dr. Hayden Kho's Paris Wedding