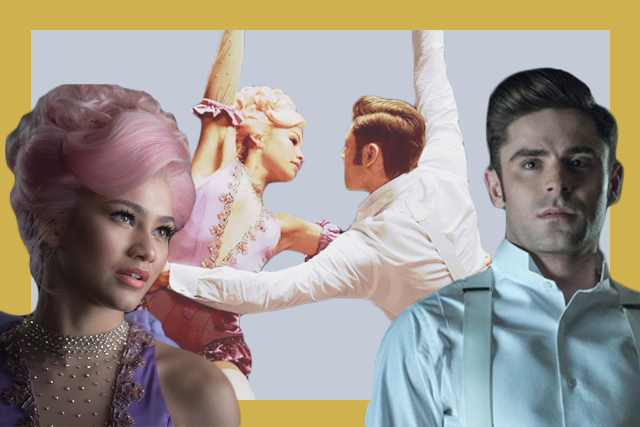 You can never go wrong with a good musical film. Remember that time everyone raved about Les Miserables and La La Land? It's the same when you see people talk about The Greatest Showman.
The film is inspired by the Barnum & Bailey Circus, a traveling circus which started in 1871 and was tagged as "The Greatest Show on Earth" at the time. It also has an all-star cast featuring Hugh Jackman, Zac Efron, Zendaya, Michelle Williams, and Rebecca Ferguson. Most of them sang the songs and did their own stunts, too.
The Greatest Showman is currently showing in local cinemas now and we don't want to share spoilers (yet). But we do want to pique your interest a bit with behind-the-scenes fun facts. Read this through before watching it this weekend.
Why Hugh Jackman wasn't allowed to sing during rehearsals
Shortly after Hugh Jackman got 80 stitches on his nose from skin cancer surgery, he was advised by his doctor to not sing during the first rehearsals. He promised to hold off on singing until the first day of shooting. But he couldn't help himself and sang "From Now On" like it was nothing.
Hugh also shared on Facebook that he got his nose re-stitched after singing. "Sorry (not sorry) to my surgeon," he wrote. Guess you really can't restrain a true performer.
Zendaya's road to fitness
In an interview on The Tonight Show, Zendaya shared why director Michael Gracey told her to start working on her upper body strength before they started production. He told her, "You have trapeze rehearsal when you get here, and I want to use the stunt doubles as little as possible." Yes, Zendaya did most of her stunts in the film. Let that sink in.
Body slamming with Zac Efron
Zendaya also shared how she and Zac Efron accidentally body slammed each other during one of the scenes. She noted how they had to trust each other in the stunt because Zac needed to catch her. If he didn't, it was a painful collision (as seen in the video above).
Why Rebecca Ferguson didn't sing
According to PopSugar, Rebecca Ferguson's vocals didn't fit her character, Jenny Lind, who was a famous opera singer. So who was singing in her place? It was former The Voice contestant Loren Allred.
But if you're wondering whether Rebecca can sing or not, she does have a background in music from Adolf Fredrik's Music School in Stockholm.
How Zendaya did that slow-mo trapeze moment
According to Zendaya, that moment only happened for two seconds, and it took several "ugly face shots" before they got the perfect shot. Her story about it was also hilarious as she showed how pained she was while hanging on a wire and making a conscious choice to make that look of amazement.
Hugh Jackman is the hype man we all need
If you ever feel scared with trying something new, you can always count on Hugh to encourage you. Zendaya told Jimmy Fallon that during taping, she felt intimidated by the stunts she was about to do. "I show up on set, and the rig was 15 to 20 feet higher and there was no [safety] net," she said. "Hugh Jackman walked by and he goes, 'Zendaya, you're badass.' And I was like, 'Take me up!'"
I mean, if Wolverine/Jean Valjean were to give you motivation, how could you say no to that?
Art by Lara Intong
Follow Preen on Facebook, Instagram, Twitter, Snapchat, and Viber
Related stories:
Zendaya's Versace Dress Literally Dropped to the Floor and People Are Freaking Out
How to Dress Like Emma Stone in La La Land
Our Excitement for The Devil Wears Prada Musical Told in Memes
Zac Efron Fronts His Very First Fragrance Campaign