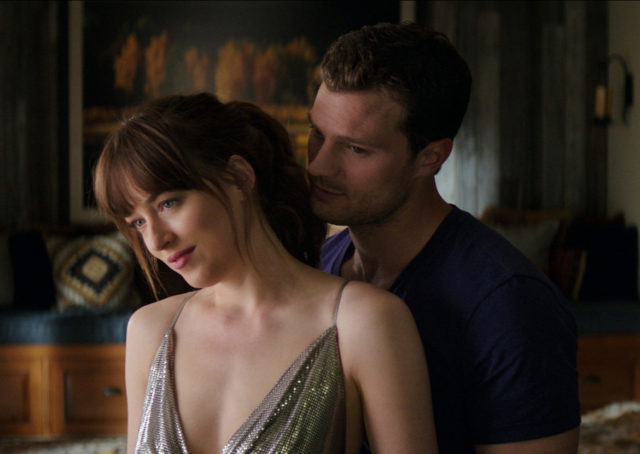 When I'm not doing anything work-related, I tend to browse and find random things on the Internet. Yesterday, I stumbled upon a quiz that lets you differentiate #MeToo stories and excerpts from the Fifty Shades books.
It was made by Fight the New Drug, a research-based organization that brings awareness to he harmful effects of pornography, as part of their "Fifty Shades of Love" campaign. They also came out with this following the premiere of Fifty Shades Freed.
The "#MeToo or Fifty Shades" quiz has 10 questions, all of which are in testimonial format. You simply have to read it and answer, and believe me, it was quite difficult to tell the stories apart—from abusive relationships to men being downright creeps. (This is coming from someone who's read all the books.)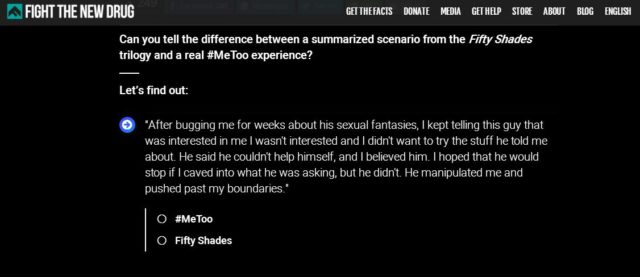 Fight the New Drug also shared digital posters on their Instagram account. These include slogans like "Normalizing Abuse Isn't Normal" and "HEALTHY RELATIONSHIPS RESPECT CONSENT." They also shared the harmful similarities of Fifty Shades and certain pornographic material.
We do agree that Christian Grey does have abusive and controlling tendencies, and the quiz further proves that. But what do you think about the whole message of the campaign?
Screengrab from Fifty Shades Freed
Follow Preen on Facebook, Instagram, Twitter, and Viber
Related stories:
A Few Qualms About Christian Grey's Concept of Marriage
Where Do We Draw the Line When It Comes to Women's Sexual Harassment Allegations?
How #MeToo Unites Women Beyond Race and Class for an Overdue Cause
A Feminist Review of Fifty Shades Darker