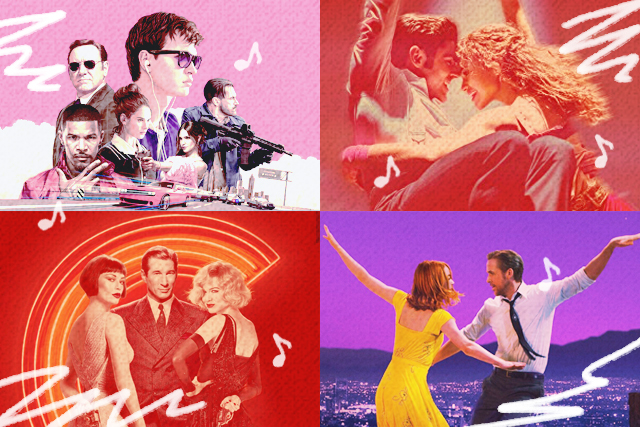 If you want to feel like you're part of your favorite movies, the best way is to listen to their official soundtrack. The songs just bring you back to all the memorable moments that made you laugh, cry, or clutch to your seat from the suspense. At least that's what I would feel every time we play Disney OSTs and the instrumentals from Lord of the Rings at home.
No matter what the mood or occasion is, we listed down the albums you can play in their entirety. Enjoy!
For the theatrical: The Greatest Showman
The Greatest Showman and how good the songs are. Hugh Jackman's "From Now On" sends chills down our spines, while "Rewrite the Stars" by Zendaya and Zac Efron makes us swoon. Plus, this album will be good training for you if you decide to catch the sing-along movie.
For explorers: Moana
I always feel like I'm being taken to the ocean whenever I hear songs from Moana. Imagine sailing (and bickering) with Maui while listening to "How Far I'll Go." Songs like "You're Welcome" and "Shining" can also make you dance out of nowhere.
For those who are moving on: Begin Again
Begin Again has a mix of songs that tackle themes from heartbreak to moving on. You have two versions of "Lost Stars" by Adam Levine and Keira Knightley, which can make you tear up. My personal favorite is "Like a Fool," which Keira drunkenly sang to her ex's voicemail after he cheated on her. So good (and petty!)
For mellow days: La La Land
La La Land did a good job at making its viewers feel a wave of emotions with its piano pieces (composed and played by Justin Hurwitz). "City of Stars" is such a somber yet relaxing song to listen to when it's raining. You can also imagine days in while playing the instrumental tracks on the album.
For those who need energy: Sucker Punch
This soundtrack is my go-to when I need to wake my brain up. It has eerie renditions of The Smiths' "Asleep" and Marilyn Manson's "Sweet Dreams" (both sung by Emily Browning). There's also a "We Will Rock You/I Want It All" mash-up that will pump you up. If you're into semi-heavy rock, then you'll also dig Bjork and Skunk Anansie's "Army of Me."
Feeling nostalgic: High School Musical
Of course, this list wouldn't be complete without High School Musical. If you want to go back to your hardcore Disney phase, then feel free to blast "Start of Something New" and "Breaking Free" all night. You can also have an impromptu sing and dance-along with your friends to make it more fun.
For long drives: Baby Driver
Baby Driver succeeded in creating an atmosphere for each scene using the music that Ansel Elgort listens to in the movie. Who could forget that intense heist with "Bellbottoms" playing in the background? And how enticing Lily James looked while singing "B-A-B-Y"? There are several other songs and listening to all of them during a road trip is definitely an experience.
For all the empowered ladies: Chicago
You know you can't pass up Catherine Zeta-Jones' strong vocals in Chicago's songs. Ranging from sensual ("All that Jazz") to fiery ("He Had It Coming"), you can find a track for every kind of woman here.
Art by Lara Intong
Follow Preen on Facebook, Instagram, Twitter, and Viber
Related stories:
Zendaya Has the Funniest Behind-the-Scenes Stories From The Greatest Showman
The Animated Films that Will Make You Relive Your Childhood
How to Dress Like Emma Stone in La La Land
Is Beyoncé Going to Be the Queen of Pride Rock in The Lion King Remake?
WATCH: Lily James Sings ABBA in This New Trailer