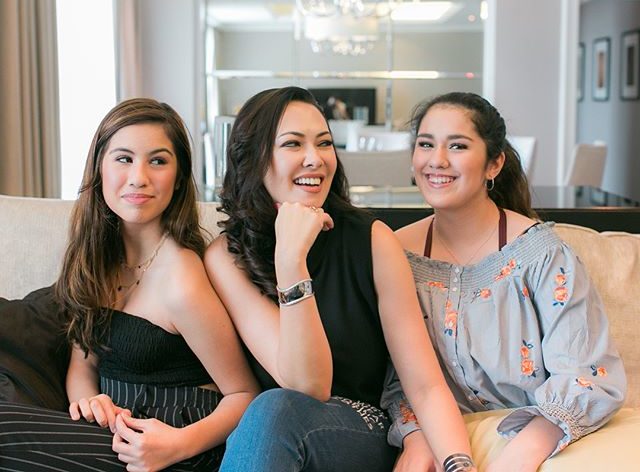 Ruffa Gutierrez took her daughters to a family trip in time for Valentine's Day, little did they know that it would turn into a disaster.
Inquirer reports that Ruffa shared their ordeal in her now-deleted Instagram Stories. She and her friend Sharifa Juliana took the girls to Subway Lagoon, a theme park in Malaysia, to have some fun. Ruffa recounts how her daughters came to her in tears after "a group of old, creepy men" blew them kisses and took photos while on a ride. But it didn't stop there, Ruffa and Sharifa tried to stop the men after they came back to harass the young girls, but then the group tried to attack them.
Ruffa also posted their story on Twitter and even tagged the establishment, "We came to @SunwayLagoonMalaysia to have fun with the children & did not realize it's not safe at all! Shocking!!!"
Theme parks like @SunwayLagoonMY should not let creepy men inside their establishments!! ?? theme parks should be a safe place for children and families to enjoy their holiday!

— Ruffa Gutierrez (@iloveruffag) February 15, 2018
The establishment replied with an apology saying that the management is currently handling the complaint. They are known as a family theme park and will ensure that the guests' safety and well-being are their top priority.

After the traumatic incident, Ruffa posted a positive message on Instagram. "Some things in life are beyond our control. We can let it affect us and bring us down. I say: Stand up for your rights, protect those you love, and continue to spread positivity and kindness to all."
She also shared a lovely photo with her daughters with the caption, "You mess with them, you mess with me!"
We hope you and your daughters are okay and safe, and that the theme park will be more efficient in dealing with these situations.
[
Inquirer
]
Photo courtesy of Ruffa Gutierrez's Instagram account
Follow Preen on Facebook, Instagram, Twitter, and Viber
Related stories:
Girl Watching and Why Men Can't Take Sexual Harassment Seriously
Finally, Here's How You Can Silence the Cat Calls and Woof Whistles
Women vs. Sexual Harassment: Here are the Laws You Should Know
The Rise of Sexual Harassment Accusations Is Not a Witch Hunt