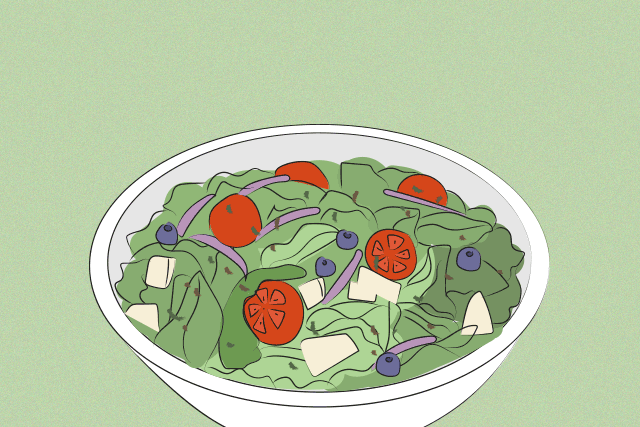 Just like smoothie bowls, IG-worthy salad bowls are taking over social media. With colorful (and tasty) ingredients that are perfectly prepared, seeing them on my feed makes me want to make one at home. These aren't like the usual salads you see on restaurant menus, however, a lot more thought goes into making it. There is also a wide variety to choose from like ones with pasta and others that overflow with mixed berries.
If you're looking for new recipes to try out for your healthy lifestyle, check out the salads below.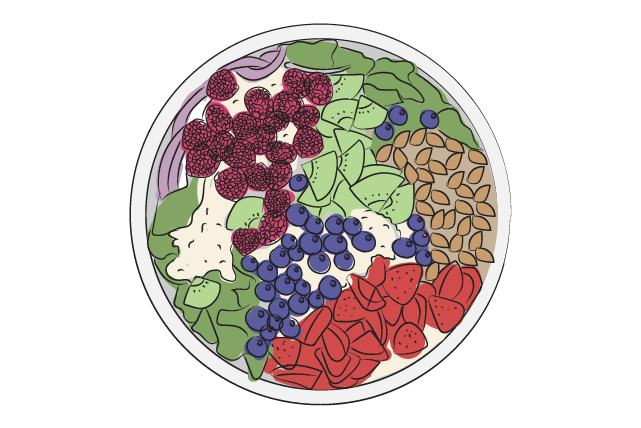 Salads don't have to be all about vegetables, you can add in some fruit too. If you want something that's more on the sweet side, try out this recipe. It has a good mix of berries, a hint of saltiness from the cheese, and tartness from the dressing.
Ingredients for salad:
10 cups baby spinach
1/2 cup sliced strawberries
1/2 cup blueberries
1/2 cup raspberries
1/2 red onion
1 apple
1 kiwi
1/3 cup feta cheese
Ingredients for dressing:
1/2 cup strawberry yogurt
1/4 cup mayonnaise
2 tbsp. sour cream
2 tbsp. milk
3 tbsp. sugar
1 tbsp. apple cider vinegar
1 tbsp. poppy seeds
1 tbsp. sesame seeds
Procedure:
1. Combine strawberry yogurt, mayonnaise, sour cream, milk, sugar, and apple cider vinegar in a blender
2. Blend until the mixture is creamy
3. Add poppy seeds and sesame seeds into the mixture and pulse until mixed
4. Toss all salad ingredients in a bowl and pour dressing on top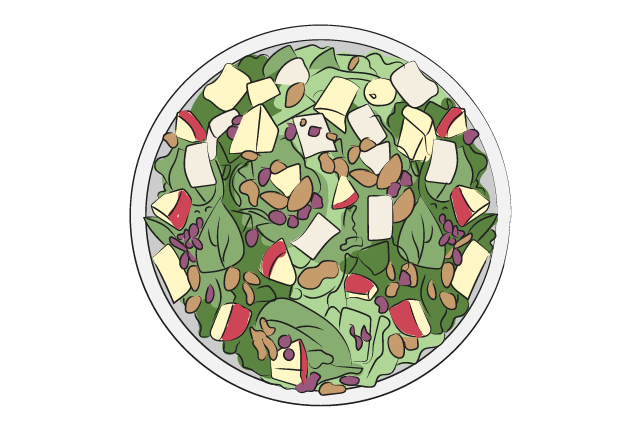 If you're looking for a salad recipe that has a variety of flavors and textures, try making this one. Start off with a base of mixed greens and add in apples for sweetness and nuts for crunch. It also has cheese and dried cranberries to balance out the other flavors.
Ingredients for salad:
6 oz. mixed greens
4 oz. brie cheese
1 apple
1/2 cup pecans
1/2 cup dried cranberries
4 green onions
Ingredients for dressing:
1/3 cup olive oil
1/3 cup apple cider vinegar
1 tbsp. apple cider
1 1/2 tbsp. honey
1/4 tsp. pepper
1/4 tsp. Ginger
Procedure:
1. Add all salad ingredients into a bowl
2. Add all dressing ingredients in a separate bowl and mix to combine
3. Drizzle the dressing and toss the salad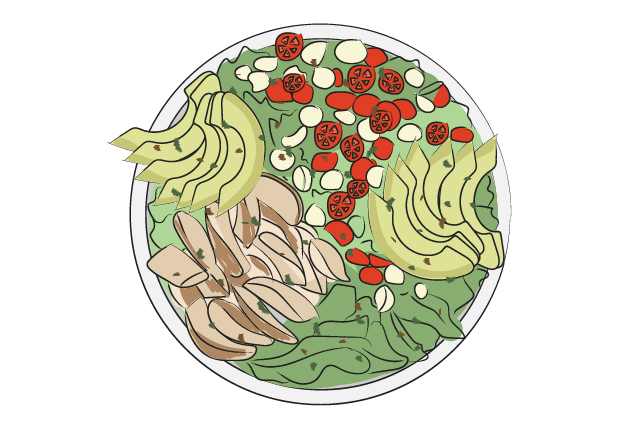 Need some protein in your diet? This chicken salad recipe if the one for you. It has grilled chicken made with a balsamic marinade. The salad itself also has mozzarella and avocado. Don't forget to season with salt and pepper depending on your preference.
Ingredients for salad:
4 chicken thigh fillets
5 cups romaine leaves
1 avocado
1 cup cherry tomatoes
1/2 cup mini mozzarella
1/4 cup basil leaves
Salt and pepper
Ingredients for dressing/marinade:
1/4 cup balsamic vinegar
1 tbsp. olive oil
2 tsp. brown sugar
1 tsp. minced garlic
1 tsp. dried basil
1 tsp. salt
Procedure:
1. Combine the marinade ingredients in a bowl
2. Place the chicken in a dish and drizzle four tablespoons of the marinade mixture on top
3. Add oil to a pan and place it over medium-high heat
4. Grill the chicken until crispy
5. Slice the chicken into strips and add to a bowl with the other salad ingredients
6. Drizzle the dressing and season with salt and pepper to taste
Art by Lara Intong
Follow Preen on Facebook, Instagram, Twitter, and Viber
Related stories:
Start Healthy Habits With Green Juice Recipes
Mug Recipes That Will Save You Time In the Kitchen
How to Make Solenn Heussaff's Favorite Cocktail
Armi Millare's Open-Faced Sandwich Has a Fancy Ingredient