Is eating healthy one of your resolutions this year? You might be struggling to quit junk food and start eating salads but there are easier ways to get your daily intake of fruits and veggies. If you are having a tough time, green juice recipes will become your everyday companion. All you need to do is combine all the ingredients in a blender and you're good to go. Read through the combinations below and start incorporating them as part of your daily diet plan.
Fresh Start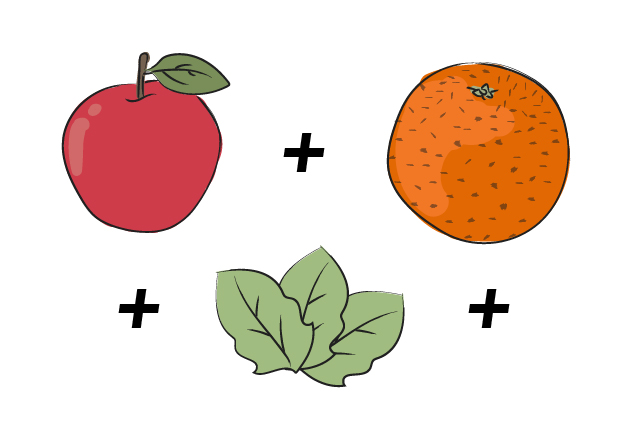 If you need a quick boost in the morning, try out this recipe. You'll have a mix of sweetness and mint and enough vitamin C and fiber to last you till your next meal.
Ingredients:
1 apple
2 oranges
1 bunch of mint
Very Berry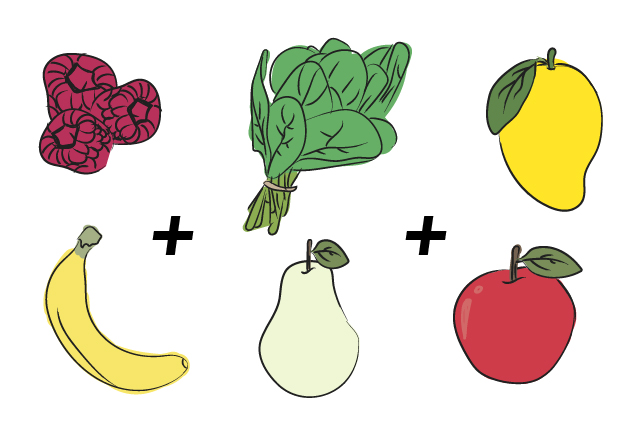 This mix is a fruit lover's dream. Aside from the sweet mangoes and bananas, the spinach will help strengthen bones and protect the brain.
Ingredients:
1 handful of raspberries
1 handful of spinach
1 mango
4 bananas
1 pear
1 apple
Mean Green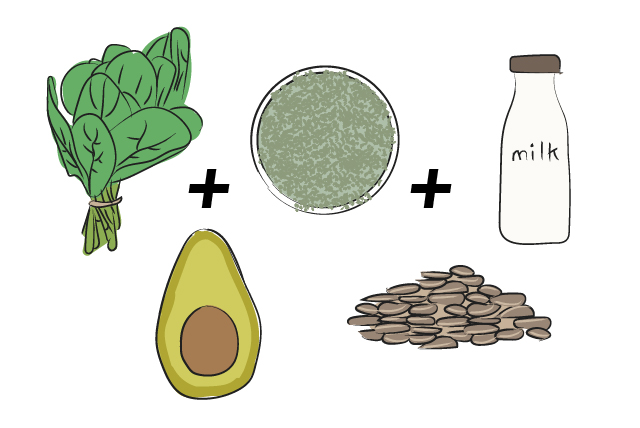 Make a batch of this drink if you need an immune system boost. The matcha powder is rich in antioxidants while hemp seeds are good for your digestive health. Avocados, on the other hand, are loaded with fiber and fatty acids.
Ingredients:
2 cups spinach
1/2 avocado
1 cup almond milk
1 tsp. matcha powder
2 tbsp. hemp seed
Get Ready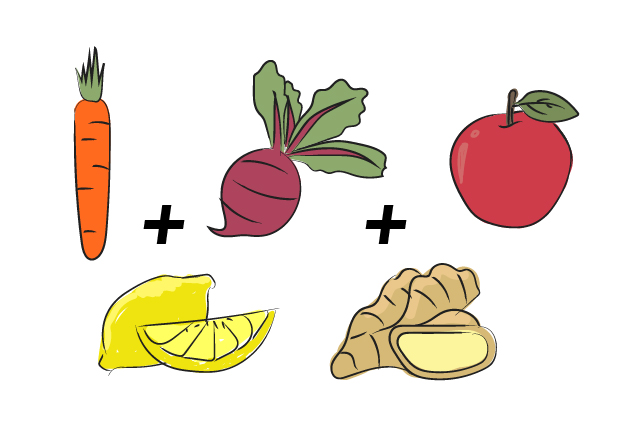 The red beets in this recipe will boost stamina, fight inflammation, and lower your blood pressure. This is also a great juice to make when you're feeling under the weather because the ginger can help with cold and flu relief.
Ingredients:
3 carrots
2 largs red beets
2 apples
1 lemon
1 inch ginger root
2 cups lettuce
Sweet and spicy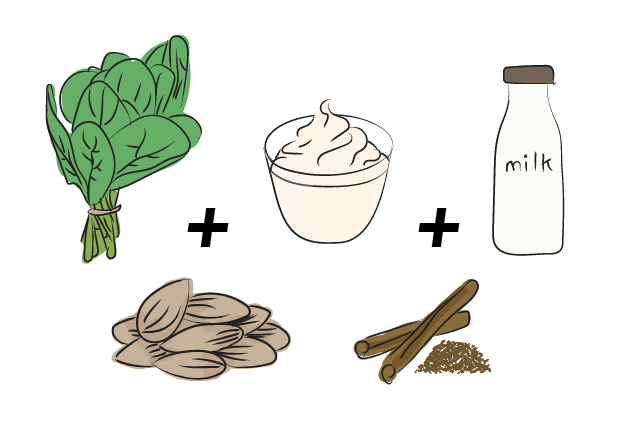 Yes, apples and cinnamon are a great combination but this drink has health benefits too. Cinnamon is a high source of antioxidants and has antimicrobial effects that protect the skin. Almonds can regulate blood pressure, boost energy, and improve bone health.
Ingredients:
2 cups spinach
1/2 apple
1/2 cup milk
1/2 cup yogurt
1/4 cup almonds
1 tbsp. cinnamon
Art by Lara Intong
Follow Preen on Facebook, Instagram, Twitter, Snapchat, and Viber
Related stories:
The Elements of a Perfect Charcuterie Platter
Armi Millare's Open-Faced Sandwich Has a Fancy Ingredient
Make Smoothie Bowls Better With Bee Pollen and Chia Seeds
The Breakfast of Champions Comes In the Form of a Shake