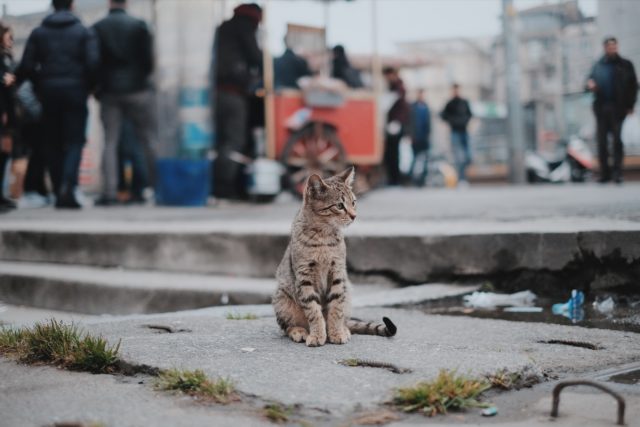 One question everyone has been asking Shangri-La at the Fort management is where the BGC cats have gone. A few days ago, one netizen took to Facebook to share that he and other BGC regulars have noticed some cats were missing. According to him, Shangri-La worked with PestBusters to "dispose" of the stray cats.
Contrary to what people might think, the cats that roamed around BGC weren't harmful. Marcelle Marcelino explained, "They're very friendly. They're actually the main attraction of that park, the reason people would come."
According to Inquirer.net, this initiative started in November. President of Compassion and Responsibility for Animals (CARA) Welfare Philippines demanded a public apology "for its 'ignorance of the Animal Welfare Act' and PestBusters for its 'greed of money'."
Shangri-La at the Fort's director of Communication Sam Gallardo released a statement last night clarifying the situation. "First and foremost, and most importantly, no cats have been killed, nor harmed during the course of the relocation." The missing cats were supposedly taken to residential areas in Taguig. Some cats were also adopted by Shangri-La employees.
Whether or not the cat "relocation" is true, people are still upset by what happened. Some spoke to Inquirer about how they felt. One shared, "I still go from High Street to Shangri-La to feed the remaining cats, but it saddens me that there are only four or five… the joy in that area is gone. Another spoke about how the community would take care of the cats, "I don't worry about safety. That's the difference between the BGC cats and what others think of as feral pests—by caring for these cats, you create an environment that keeps unsafe feral cats away."
While Shangri-La claims that most of the cats were moved to Ilaya and Anastacio streets in Taguig, netizens have a different theory. Some think they could have been killed or even thrown in the Pasig river. Marcelle along with CARA visited the supposed relocation area but only saw a few cats. One netizen commented that "cats usually try to go back where they came from. Hopefully, that's what's happening instead of being killed."
Wherever the missing cats may be, we hope that Shangri-La stays true to their word of bringing them back to BGC.
[
Inquirer.net
]
Photo courtesy of Unsplash
Follow Preen on Facebook, Instagram, Twitter, and Viber
Related stories:
How Okja Targeted Capitalism and Animal Rights With Dark Humor
Here Are 6 Reminders to Not Stress Out Pets In an Animal Café
Can We Have These Movie Dogs in Real Life?
Valuable Lessons I Learned by Walking My Dog