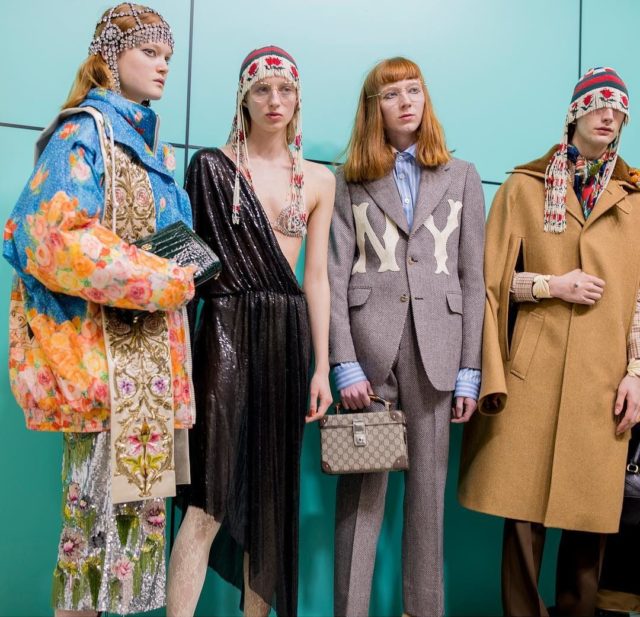 Gucci is taking a stand against another social issue. Last year, they announced they were going fur-free and now, they are speaking up about a recent event. The brand has donated $500,000 to the March for Our Lives organized by students of Marjory Stoneman Douglas High School. This march is taking place after a shooting that happened at the school last week, leaving 17 students and teachers dead.
According to Refinery29, Gucci will also be sending an envoy to represent the company. In a statement, creative director Alessandro Michele said, "My love is with them and it will be next to them on March 24. I am standing with March for our Lives and the strong women and men across the United States who are fighting for their generation and those to come."
Refinery29 also reports that the reason Gucci is supporting this march is because the tragedy hits close to home. There were two Gucci employees who were shot at Pulse nightclub in Orlando in 2016.
March for Our Lives will take place on March 24 in cities around the US.
Photo courtesy of Gucci's Instagram account
Related stories:
Have You Talked to Your Child in What to Do When We Encounter an Act of Terrorism
Gucci Is Going Fur Free in 2018
How Gucci, Balenciaga, and Off-White Became Fashion's Hottest Brands
The Luxury Label Marian Rivera, Liza Soberano, and Sofia Andres All Shop From