What's one thing we look forward to besides all the nominees and awardees at the Oscars? Well, it's the all-out swag bags that Distinctive Assets give out to all the 25 nominees. So even if you don't get to take home that most-coveted gold trophy, you're still not empty-handed. Some of the people who will take this bag are Margot Robbie, Meryl Streep, Daniel Kaluuya, Saoirse Ronan, Timothée Chalamet, and more.
Each bag will include over $100,000 worth of gifts that range from skincare, charcoal toothpaste, a trip to Tanzania, a fancy pepper spray, and so much more. Want to know what's in the amazing swag bag? Keep scrolling.
A 12-night stay in Tanzania for two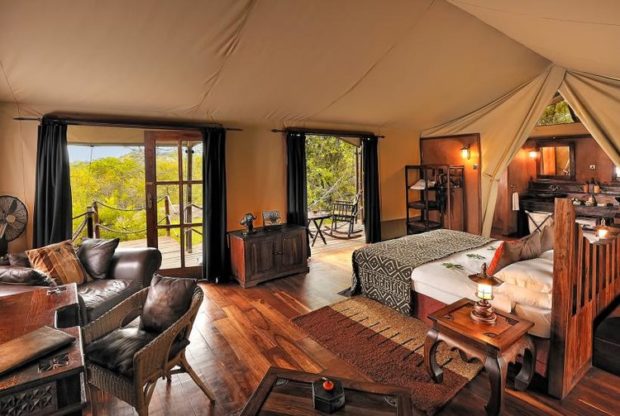 The guests will stay at the Serengeti Migration Camp which they say is one of the best hotels in Africa. Business Insider also reports that the trip will include a hot air balloon safari, private safari guide, horseback riding, and a lot more. Total cost of this particular gift is about $40,000.
A seven-day trip at the Golden Door spa in California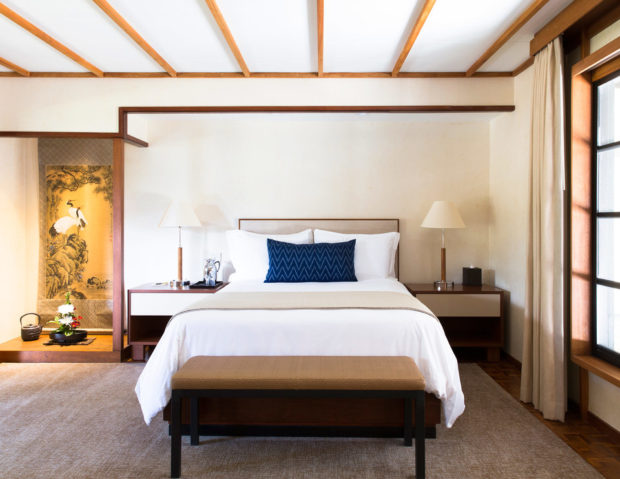 The relaxing trip includes a private room, in-room massage, a meal plan, herbal wraps, and even skin care products. Total cost? $8,850.
A week-long stay in Koloa Landing Resort at Poipu, Hawaii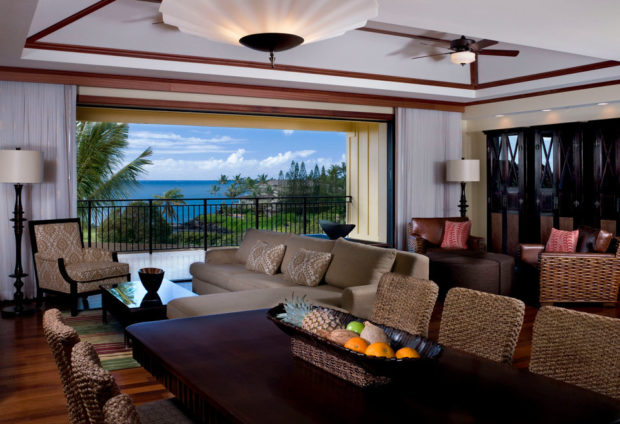 Guests will get a two-bedroom ocean view villa and be able to do a zipline adventure, and a helicopter tour. If they just want to chill, they can lounge by the pool or head on to the spa.
DNA kit from 23andMe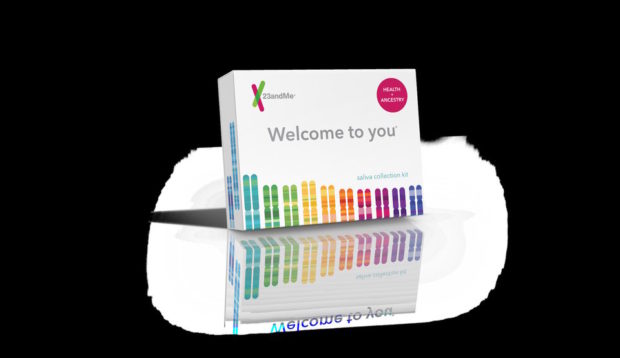 The kit includes genetic reports about your health, traits, and ancestry. Think of it as the next level intolerance test.
10,000 meals donated to an animal shelter or rescue by Halo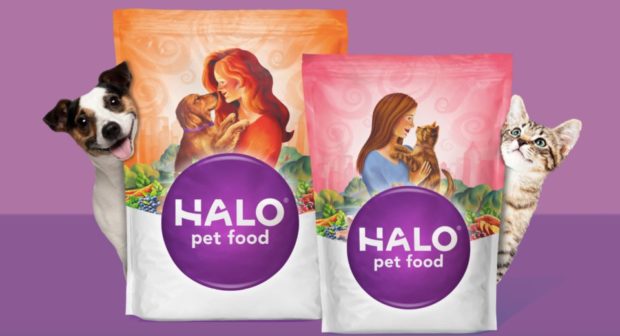 This is worth around $8,000 and the recipients can get to pick which animal shelter or rescue this will go to. The celebrity pets will also get treats from the brand.
Personal training sessions with celebrity trainer Alexis Seletzky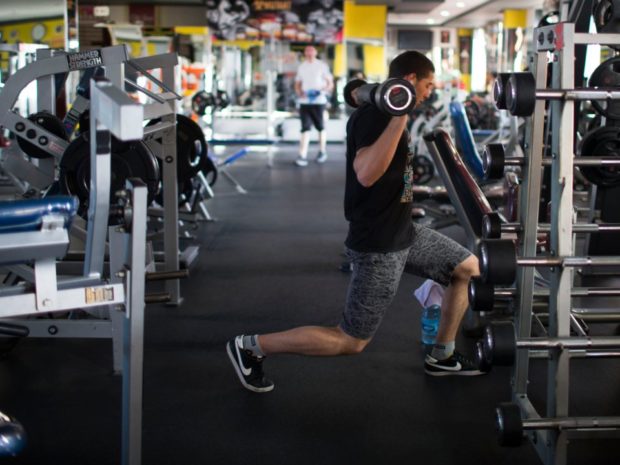 As if they need to look even better, each one will get 10 one-on-one sessions with the LA-based trainer.
A stainless steel lunchbox from Vaya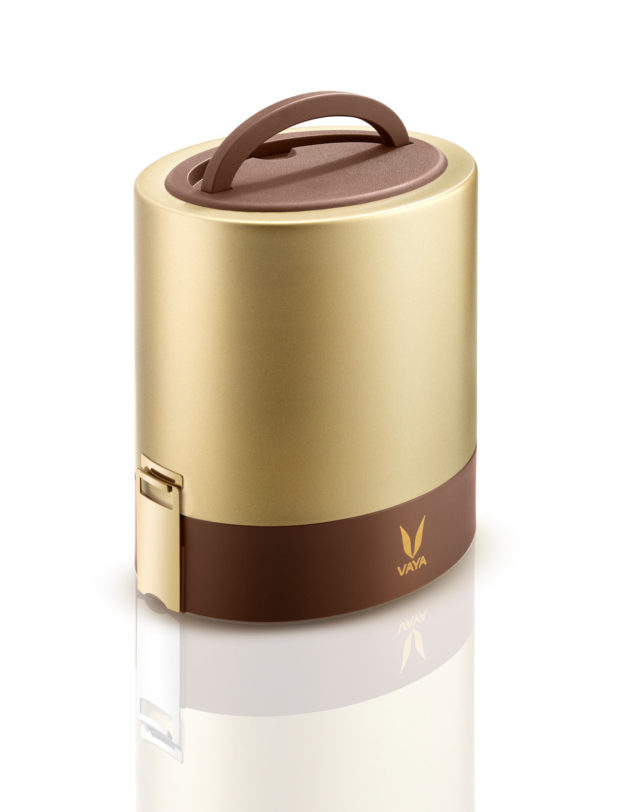 For their meal preps and special diets.
A fancy pepper spray from PepperFace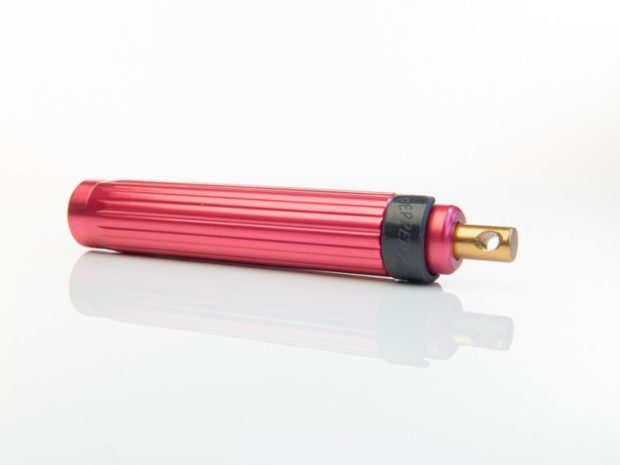 Be stylishly protected with this sleek pepper spray that retails for $27, but for sure celebs want to take it next level and get the $125 bedazzled sprays.
So, what else are they getting?
– A stay at the Avaton Luxury Villas resort in Halkidiki, Greece
– A $200 sterling silver bracelet from Safi Kilima Tanzanite
– A Modern Innovations levitating Bluetooth speaker
– Color-changing lipstick from Blush and Whimsy
– Soy candles from Charleston & Harlow
– A 10-piece marble makeup brush set from Inception of Beauty
– Shirts from Happiest Tee
– Dandi underarm patches (yes, to prevent sweat stains!)
– Face It reusable face and eye makeup removers
– Luxurious Le Céline eyelashes, curlers, and brushes
– Makeup from Look Fabulous Forever
– A limited edition diamond necklace and pendant from Luxura Diamonds
– One-year supply of Healing Saint luminosity serum and hair follicle stimulant
– A handmade Bangarang wooden box with cards that have positive actions and quotes
– My Magic Mud activated charcoal toothpaste
– Quip electric toothbrush
– A bottle of Southern Wicked Lemonade with moonshine
– A bath bomb from PETA
– Rouge Maple 100 percent pure organic maple syrup
– A forearm sleeve with a built-in water supply from Wetsleeve
– Reusable Gigantote from The Green Garmento
– Mophie charger with exclusive access to a dating app called NeverMissed
– Lifetime supple of Oxgenetix foundation and moisturizer
– Collagen eye mask and eye treatment from MZ Skin
– Oranges from delivery app EpiFruit (yum!)
– A copy of "My Improper Mother and Me" by Esther Fairfax with private dances from Jill Rose Jacobs
– A year supply of DNA-based skincare by Allél
– Chao Pinhold surgery that treats gum recession (woah!)
– A sampling of Mexican soda Jarritos at an event of the nominee's choosing (maybe Friday night Netflix?)
– Chocolatines' latest line of chocolates
– "Cook Yourself Happy: The Danish Way" cookbook
– Children's book Curlee Girl which empowers girls to love themselves
– Organic and vegan lollipops from Delicacies Candy & Confections
– Hydroxycut Organic (to burn all the extra carbs!)
– A signature treatment with celebrity skin specialist Debbie Thomas
– A Justice for Vets coin which acts as a reminder to leave no veteran behind
– CD and a book on phobia relief from Kalliope NYC
– Jewelry from Irish-brand Liwu
– A 99 Creative Words of Wisdom for business celebrity creative kit
– Full face rejuvenation from Nurse Gigi
– No. 9 Daily Chemical Exfoliant skin care from Oumere
– A cleanser and mask from Paiva Aloe, Gorgeous
– Pretzels from Posh Pretzels
– Skincare from Proven
– Herbal tea from Quincy Herbals
– Commissioned original art from Reian Williams
– Hair products from Totalee Hair
– Youth Blast anti-aging supplement from Age InterventionRX
Phewww! Do you have a favorite? Let us know in the comment section below or tweet us at @preenonline.
[
Business Insider
and
Forbes
]
Photo courtesy of W Magazine
Follow Preen on Facebook, Instagram, Twitter, and Viber
Related stories:
Are You Prepped for the Oscars Showing on Monday?
Is The Academy Lacking in the Time's Up Movement?
The Best, Most Unforgettable Oscars Fashion
8 Categories That Should Be in the Oscars List