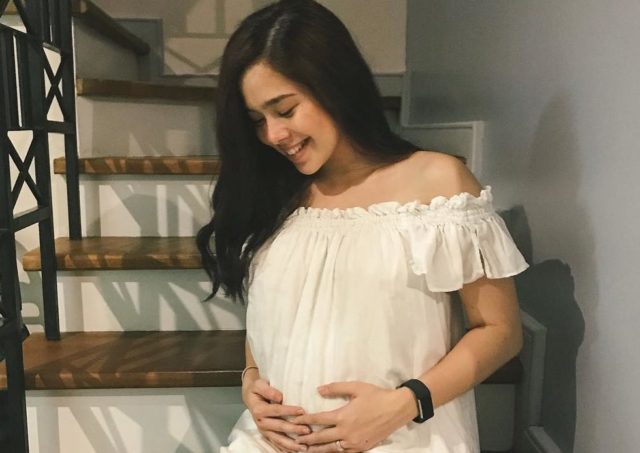 Ever since Saab Magalona announced that she's having twins with husband Jim Bacarro, everyone was excited to see them. Sadly, Saab shared that they lost their baby girl last month.
On her blog, Saab wrote how she was in and out of the ICU. She gave birth to a boy and a girl, but on Feb. 8, the latter passed away. "I've stayed silent because I think I've been in denial. I thought keeping it to ourselves would make this whole thing unreal," she writes. "Publishing this means that this whole thing is real but I can't keep her a secret for much longer. I need to honor her. She was such a beautiful girl and we believe she gave her life for me and her twin brother."
She also shared a photo of their daughter's grave, which is right next to her father Francis Magalona. We're sure he'll take good care of his granddaughter.
Meanwhile, their son is still in the Neonatal Intensive Care Unit (NICU). "He has fought through so many complications and had to undergo surgery and is thankfully doing much better today," she writes. She also asked people to offer prayers for their son's speedy recovery.
Despite this, Saab said she's still hopeful that they'll make it through with the help of their family and friends, and the kind people around them. "We are taking it one day at a time, focusing on all the good things we are blessed with. I am still alive, I have a strong and loving husband, and God has shown us so many miracles through our little boy," she writes.
Our deepest condolences to Saab and Jim. We're also sending prayers to their baby boy!
Photo courtesy of Saab Magalona's Instagram account
Follow Preen on Facebook, Instagram, Twitter, and Viber
Related stories:
Saab Magalona Announces Pregnancy, Tells People to Stop Asking Her About It
Don't Be Afraid to Show Off Your Baby Bump Like Saab Magalona and Behati Prinsloo
What Saab Magalona and Coco Rocha Are Doing Before They Pop
The 'Hood You Need in Motherhood