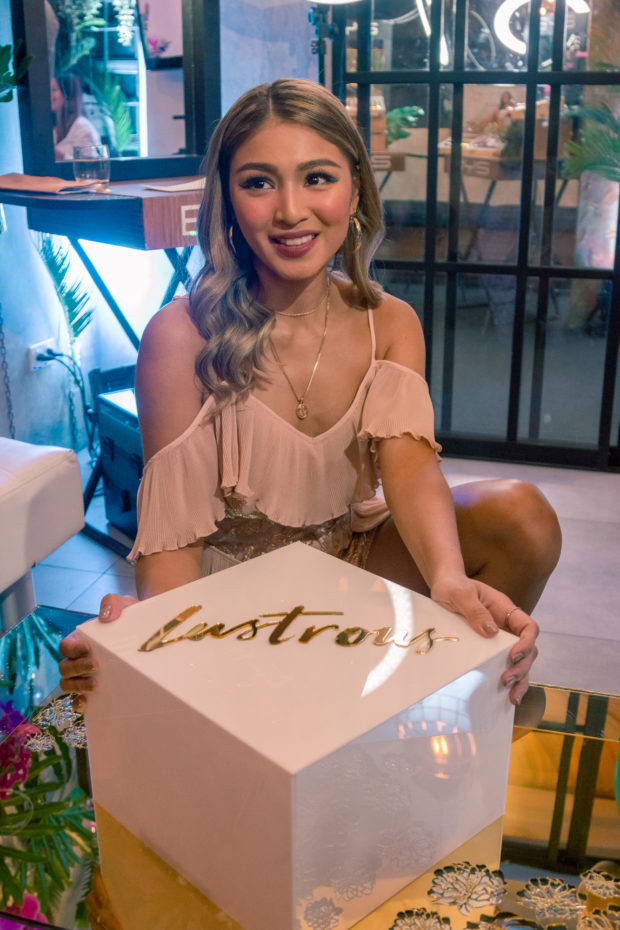 After Nadine Lustre teased about her upcoming makeup collection on her Instagram Stories two weeks ago, she finally revealed everything about Lustrous last week at an exclusive party for family, friends, and the media. This limited-edition collection is in partnership with Australian brand BYS, but Nadine personally named and conceptualized the products, with the gold packaging designed by Filipina illustrator Soleil Ignacio. The Lustrous makeup line has 12 products available: a bronzing and highlight palette, two eyeshadow palettes, three eyeliner pencils, two mascaras, two eyebrow products, and two lip and cheek tints. It has almost a complete lineup, though it doesn't have products for base makeup like foundation, concealer, primer, or powder. Maybe her next collab?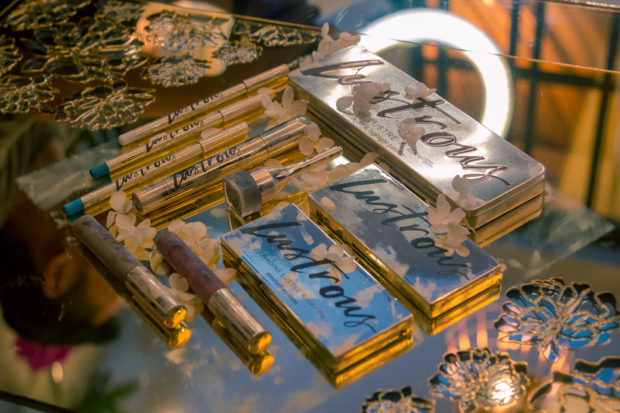 After swatching and trying out the products multiple times during the event, we were allowed to choose four to take home and play with. Here are my picks:
Eyeshadow palette in Luna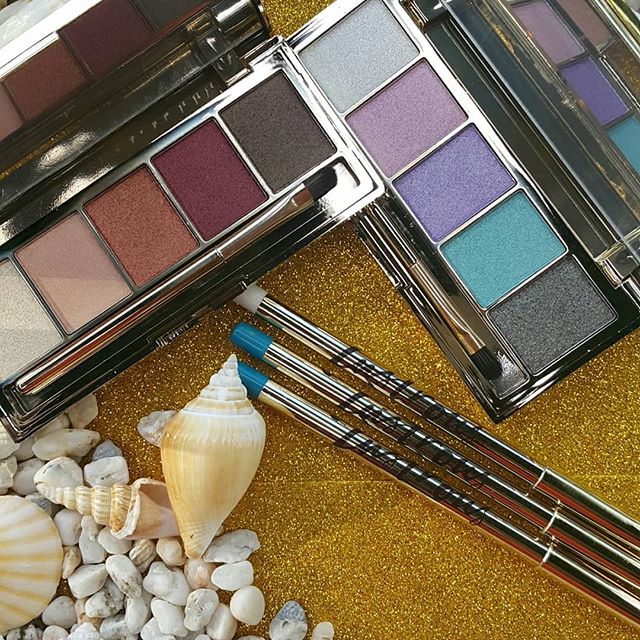 The eyeshadow palettes are not the neutral mattes that we use every day. Luna consists of five shimmery mermaid colors while Calypso has warm metallic colors to play around with. (But don't skip on your matte eyeshadows to contour your eyes!) At first swatch, the color payoff isn't strong and the shadows are chalky, so a good eye primer is a must. When I applied them on my lids, however, they seemed to stay put and did not transfer near my eyebrow for a good six hours, considering that I have hooded eyes so I was glad about that.
Eyeliner pencil in Turquoise
Lustrous also joined the blue eyeliner trend and came up with two blue and one white eyeliner. At first swatch, the color payoff isn't strong and it takes a few draws to get the desired payoff on the lash line and waterline. Again, use a good eye primer if you want the product to stay longer on your lids. I had a massage appointment the day I used the eyeliner and set it with the turquoise eyeshadow from the Luna palette. The liner remained intact even after burying my face on a pillow and it smudged after about five hours.
Lip and Cheek Tint in Raw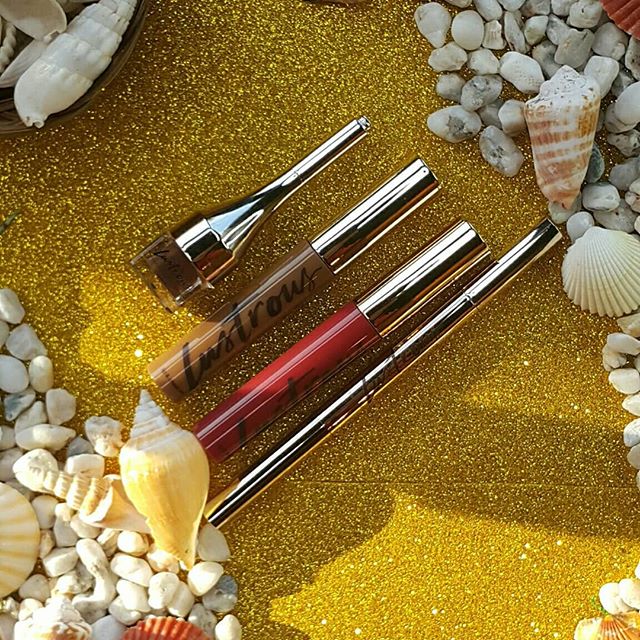 Lustrous doesn't have lipsticks but it has two lip and cheek tints available, which is better since tints are a staple for me. Raw and Vermillion turned out darker than their packaging color and out of all the tints I've used, this took the longest time to blend out on the cheeks—make sure to note that! The staying power is okay but it leaves a dark, bruised color on the skin that's also stubborn to remove. If you're not used to lip and cheek tints, apply a miniscule amount first on your cheeks and lips before your foundation and concealer to tone down the product and to give a flushed look without the harsh lines that lip and cheek tints can produce.
Waterproof Mascara in Lazuli
The consistency of this blue mascara is a little too droopy and wet compared to a typical mascara. I had to let it dry for a couple of seconds before it fully settled in. It is also difficult to remove considering that I used petroleum jelly and cleansing milk for the lashes. Despite these, it's my favorite out of the loot because the color payoff is good, it doesn't clump the lashes and it doesn't transfer to my waterline, and the wand reaches the short hairs of my corner eyelashes.
Overall verdict: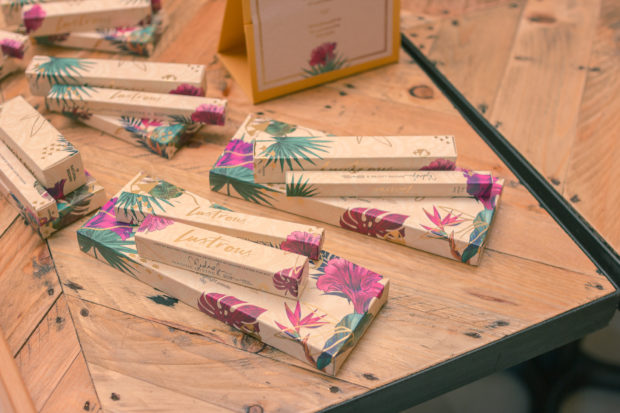 The Lustrous makeup line has potential depending on your makeup application method. With the available colors and shades in the line, it seems that Lustrous isn't made for the "everyday makeup" look and the average makeup user so take time practicing and invest in really good priming products. It has a reasonable price-range, but personally I can find cheaper options that can deliver the same or even better quality compared to this. I applaud Nadine for creating a lineup of cosmetic products that lets her show her personality and makeup style, a process that can be stressful and nerve-wracking with her hectic schedule. At the end of the day if you feel proud and confident with how the makeup looks and feels on you, then that's all that matters.
Lustrous will be available in selected Watsons stores on April 15 but you can pre-order the items or their boxed set through their Instagram or Facebook page.
Photo courtesy of BYS Cosmetics
Follow Preen on Facebook, Instagram, Twitter, and Viber
Related stories:
Here's the First Peek at Nadine Lustre's Makeup Line
What Happens When Designers Work with Beauty Brands?
Patrick Starrr's Major Beauty Collab Is Coming to the Philippines
We Break Down Nadine Lustre's Looks in "St4y Up"