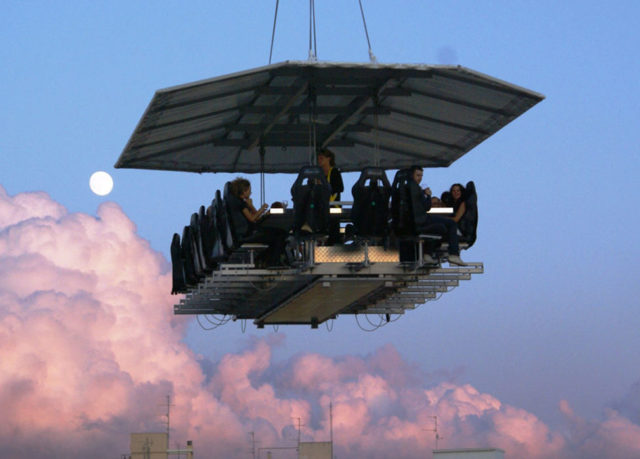 You might've seen videos or photos of people eating on a platform that's hoisted up 150 feet in the air. If you always wanted to experience that, you don't have to go overseas for it. Dinner in the Sky is officially opening in the Philippines today and the menu is mouthwatering.
Dinner in the Sky Philippines will be at Solaire Resort and Casino and it will feature three dinner set menus from three restaurants: Waterside, Finestra, and Yakumi. There are also three dinner packages that start from P9,990 per person.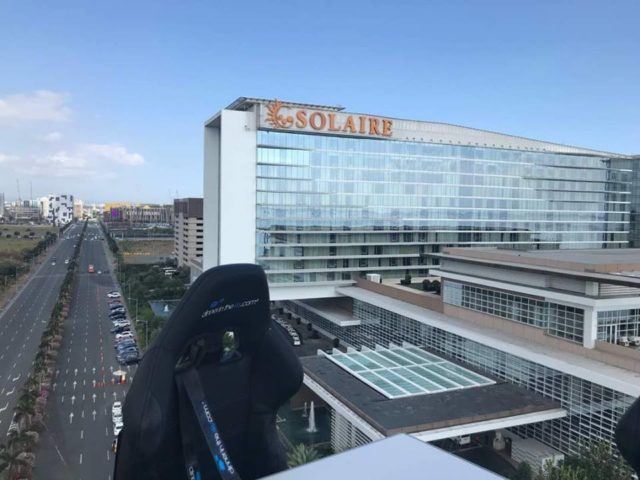 The Economy Class (P9,990) includes entrance to the Dinner in the Sky lounge, a four-course dinner, and complimentary juice and water. Business Class (P14,990) gives you an "upgraded" five-course meal, a glass of champagne and two glasses of wine, and priority boarding. The last is First Class (P24,990) which includes an "exclusive premium" five-course meal, free-flowing champagne at the lounge and wine while dining, complimentary oysters from Finestra and The Patiserrie chocolates, and they're the first to board the platform.
If you want to book your next dinner date, you can book a seat on Dinner in the Sky Philippines' website. You can also download the menu on Solaire's website so you can skim through the dishes beforehand. Go do it now because the restaurant will only be there until May 21. Just make sure you're not scared of heights before doing this. Or maybe this is your chance to conquer your fears!
Photo courtesy of Dinner in the Sky's website
Follow Preen on Facebook, Instagram, Twitter, and Viber
Related stories:
When It Comes to Fine Dining, Does Accessible Luxury Make Sense?
What to Eat at the Best Restaurants in the World?
5 Reasons to Dine Alone
We Give You One More Reason to Fly to Cebu: The Pig & Palm