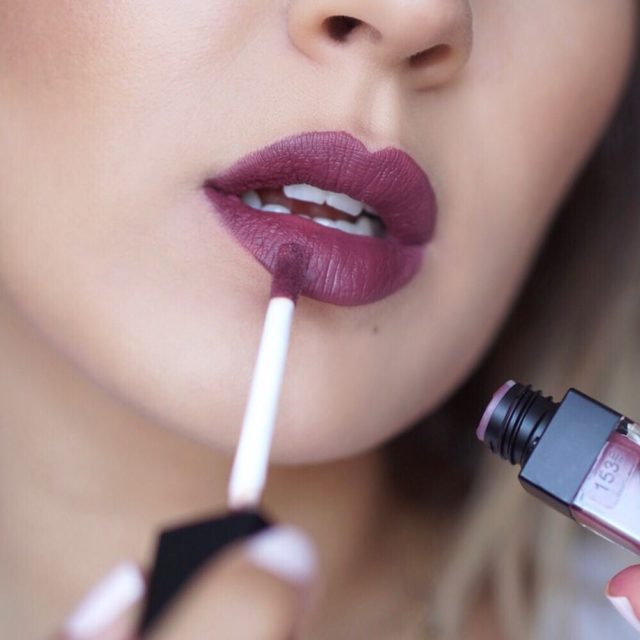 We're all about dewy-looking makeup like layering highlighters. But you can also sheen to your makeup with the lip products you use. One way to do this is by layering gloss over your lipstick. You can pick a lip gloss shade that complements the lipstick or a clear one that just makes the color stand out. Another option is layering a lip gloss that has glitter or shifts in color. This also adds another dimension to your look. If you want to start doing this too, we've listed some options for different hues from orange to nude pinks. 
Maybelline Inti-Matte Nudes Lipstick in Almond Rose + BeYu Lip Lights in Irresistible Kiss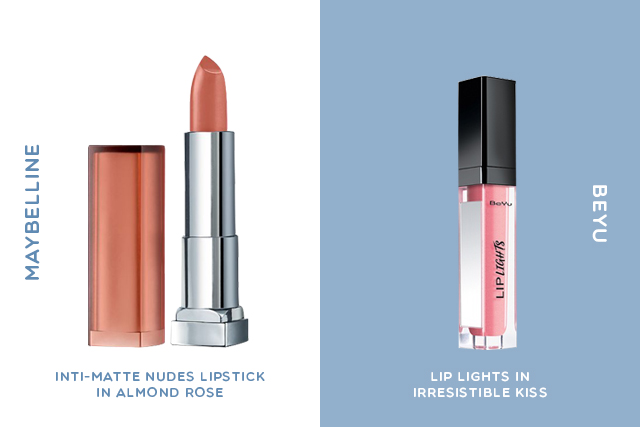 This duo is my current go-to. The lipstick has been my favorite shade of pink for a while but I thought I would amp it up with some gloss. BeYu's Lip Lights in Irresistible Kiss is the perfect complementary color to Almond Rose. It gives it a nice sheen and even has some glitter for extra shine.
Shop: Maybelline, Available at SM Makati. BeYu, Available at Beauty Bar Branches.
blk K-Beauty All-Day Intense Matte Lipstick in My Love + Always Sunday Magic Milk Confetti Creamy Lip Balm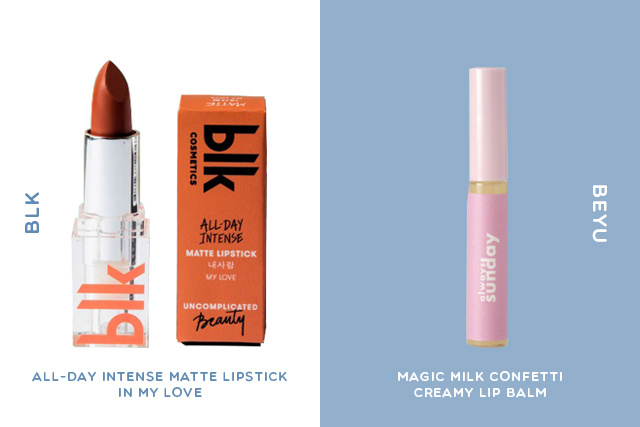 An orange lip color is perfect for summer so cop this one from blk. Switch up the matte finish with a clear gloss. This creamy lip balm from Always Sunday might work best. It doesn't have any color so the lipstick shade will still be the same. It has some flecks of glitter in it as well. The gloss also won't leave a sticky feeling on your lips.
Shop: blk, Available at Watsons. Always Sunday, Available online.
MAC Satin Lipstick in Shrimpton + Becca Liquid Crystal Glow Gloss in Pearl x Gold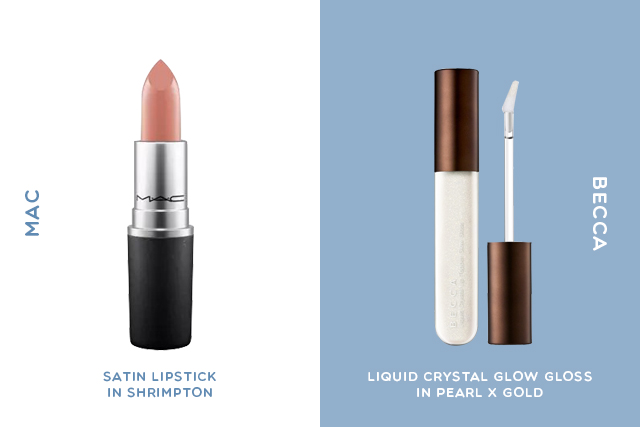 If you like brown lipsticks, try this satin one from MAC. It is a light beige color that will look good on all skin colors. Amp this up with Becca's Liquid Crystal Gloss. This is also a clear gloss but has a gold shift. So, this is a perfect way to transition your look from day to night.
Shop: MAC, Available at Glorietta 4. Becca, Available on Sephora PH.
J.Cat Fantabulous Lipstick in Wolf + Avant-Scéne Lipgloss in Clear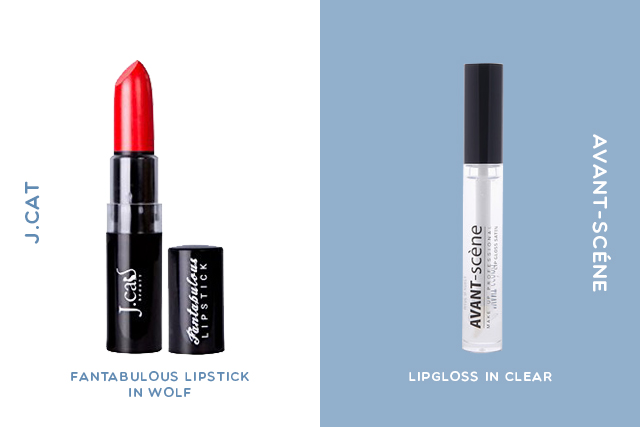 Make a luscious red lip look even better with a swipe of lip gloss. For this, it's best to pick a gloss that is clear and doesn't have any glitter in it. That way, the focus will just be on the vibrant color. It also has moisturizing properties that will keep your lips from drying.
Shop: J.Cat, Available at Uptown Mall. Avant-Scéne, Available on Beauty MNL.
Photo courtesy of BeYu's Instagram account
Follow Preen on Facebook, Instagram, Twitter, and Viber
Related stories:
Keep Strobing: How to Layer Cream and Powder Highlighters
Preen Picks: Our Holy Grail Lip Products
How to Bring 10 Lipstick Shades Without Overflowing Your Bag
High Shine Gloss Is the Beauty Trend We're Bringing With Us to 2018