I'm usually sitting in the audience at fashion shows so I never know what goes on backstage. For the first two days of Panasonic Manila Fashion Festival Season 8, however, I got the chance to roam around before the models hit the runway. We brought a photographer along as well so he was able to capture some moments before and during the show. From spotting celebrities to what designers do behind the scenes, here are some of the best moments from #PanasonicMFF's first two days.
Jessica Yang's insane highlight glow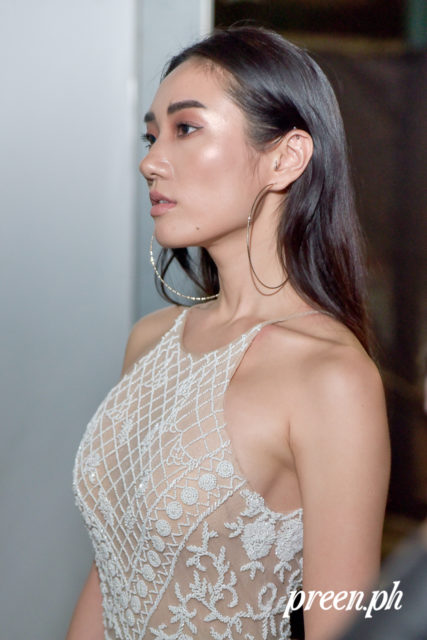 Yesterday, we posted a photo of Jessica Yang on Instagram. In case you haven't seen it, we're including it on this list. It was a profile shot of the model and you can see her highlighter from a mile away. This is our new peg so excuse us as we pile on more product on our face.  
Models teaching us how to use our angles
Aside from the candid shots we got backstage, we also got the models to pose for a few photos, and we're taking notes. Here is a perfect way to show off some leg when wearing a high-slit skirt.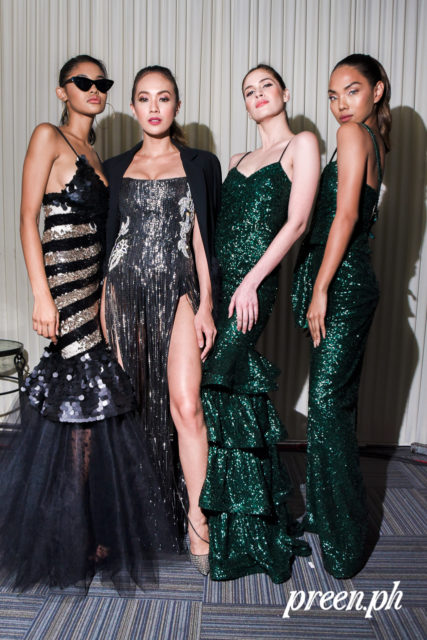 Throw some serious shade by finding the right angles.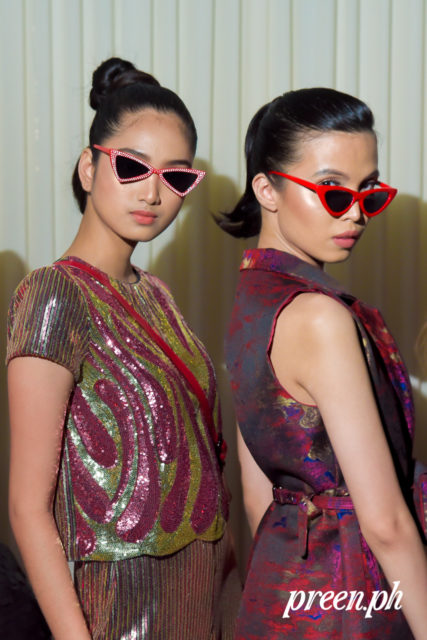 Taking photos with your gal pals? Start practicing this pose.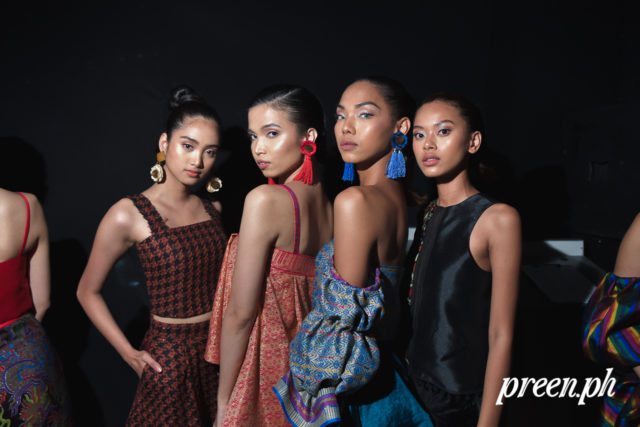 Megan Young casually posing in a tennis court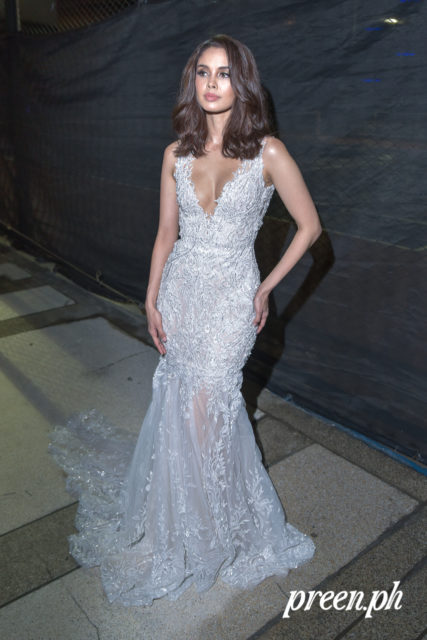 On the runway, Megan Young wore a gorgeous gown for Patricia Santos. Before the final catwalk, however, we caught her striking a few poses by the tennis court. Who else thinks this would make for a great photo shoot?
We spotted the trendiest bag everyone loves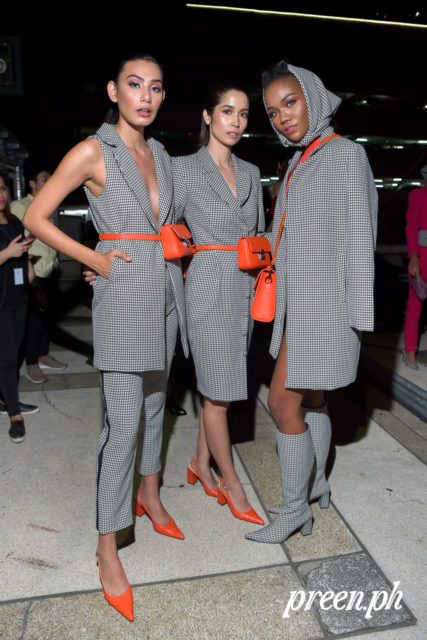 Everyone's current bag obsession has been the fanny pack. It's cute, you can where them different ways, and it keeps your hands free. So it comes as no surprise that one of the designers would add it to their collection. Yong Davalos' looks for Life in Plastic were accessorized with belt bags of different colors and prints.
This dramatic photo of Rosbert Villar's collection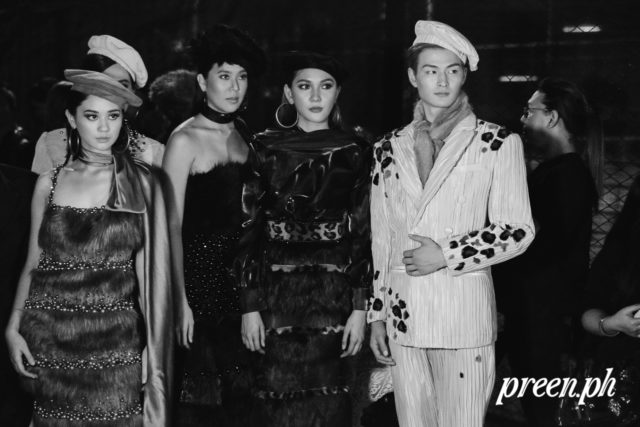 Rosbert Villar's Eternal Rhythm was bougie AF and this black and white photo made it even more so. Here, the models were lined up, waiting for their turn to work the runway. The texture of the faux fur and beaded embellishments, adds to the drama of this moment.
Designers and their work
Sitting in the audience, we only see the finished product of hard work. But backstage, we got to see the designers putting the finishing touches on their designs. Take a look at Harvic Dominguez standing next to one of his creations.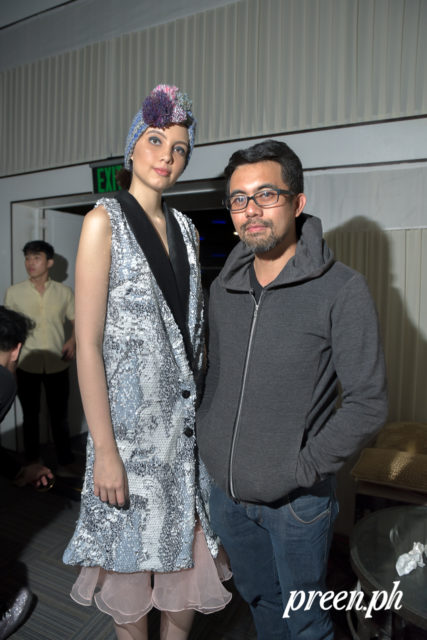 We also captured this moment of Daryl Maat meeting his models after the show.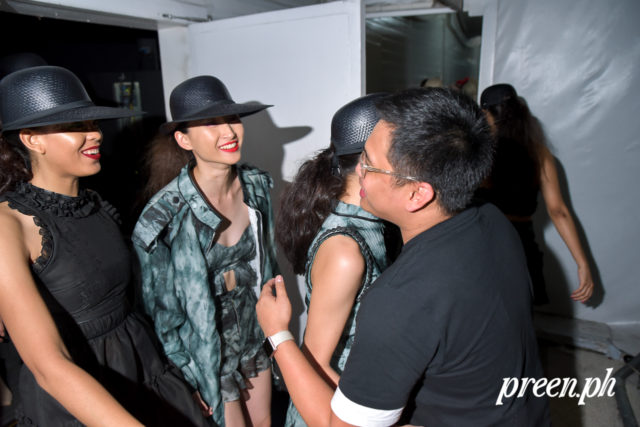 We also spotted Wilbur Lang and his team working on a lace dress.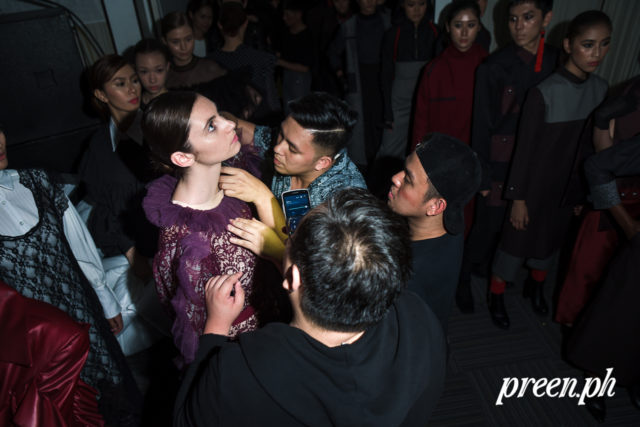 Hair and makeup touch-ups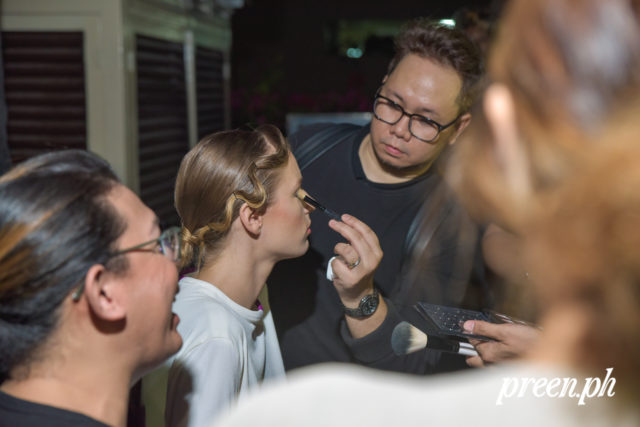 Just like the designers, hair stylists and makeup artists are running backstage to make sure everything is perfect. The model's hair is given extra spritz of hairspray while others get another coat of eyeshadow.
Click through the slideshow above to see more behind-the-scenes moments!
Photos by Javier Lobregat