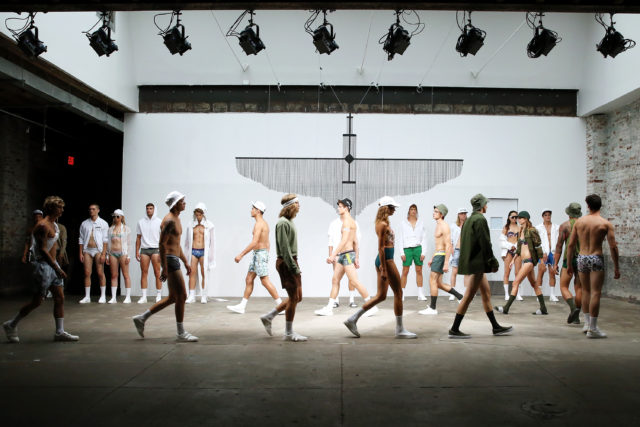 After their success at last year's New York Fashion Week, local brand Bench Body jetted off once more to present their spring/summer 2018 collection last week. Inspired by the tropics, streetwear, and skate culture, the pieces in the collection blurred the line between underwear and ready-to-wear clothing that you can mix and match. With the help of casting director Brent Chua, they were able to select models who really captured the concept of the collection and wore the clothes with confidence.
To find out more about the show and what happens backstage we asked creative consultant Noel Manapat, director Ariel Lozada, and stylist Jonathan Yee a few questions. Through this interview we were able to find out last-minute changes, pre-show rituals, lessons learned, and more.
What was the theme of the runway show for Bench Body?
Ariel Lozada: First, it's not a runway show; we were confined at first to a presentation, which is usual in New York to do a static presentation for an hour. We came up with [a] moving presentation. The skylight area of the venue became a focal point, which was really good. [We] played on key words that are botanical. I thought it would be great to have birds amidst a botanical garden that came from the ground flying towards skylight. Noel and I thought of paper kites but metal finished birds are more fitting for scenography, collection, and styling. [The] bird can also be metaphorical in this instance since [it's] Bench Body's second season. The staging was condensed in a 15-minute show clustered in three segments but the 15-minute show was done three times.
Jonathan Yee: The center theme of the collection is about Hyper Tropical: you the tropical pattern from the underwear, swimwear [is] infused with sportswear elements and collegial inspired details. The current fashion trend has a huge influence on urban streetwear, so I want to incorporate the street elements into the styling direction so the consumers can envision themselves [wearing] Bench Body. Also, underwear can go beyond the underwear category; it transcends to being a necessary part of the ready-to-wear mixing items. I worked on a '70s west-coast skate boy style that you can spot with white ribbed cotton calf-high socks, court sneakers or rubber sliders, baseball jersey, baseball caps, coach jacket, and anorak.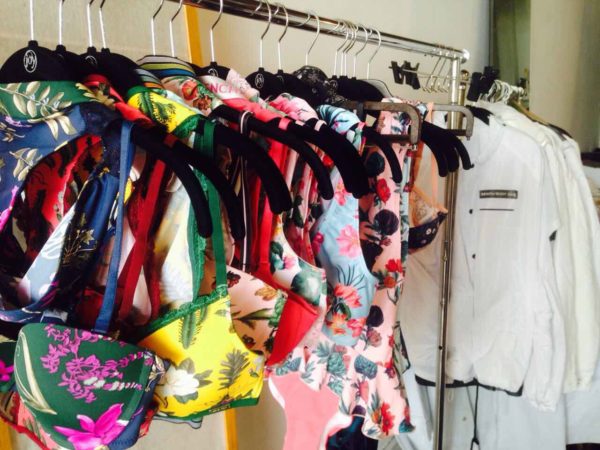 What was the inspiration for the makeup looks and how did it tie with the overall concept?
JY: The makeup look [is] very straightforward—dewy skin—think of the boys and girls soaked under the sun and their faces are glowing. The look seamlessly ties in with the styling brief as I portray the models [going] out to [a] skate park or hanging out at the beach [on] a sunny day.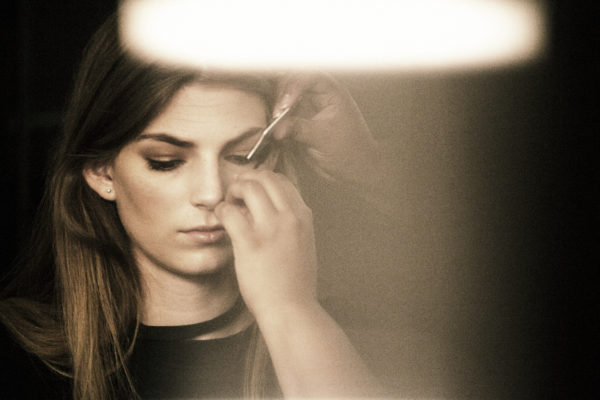 How long did it take to plan everything from start to finish?
JY: It took around two solid months to begin with concept development, brainstorming, and to final execution.
Noel Manapat: The presentation was for spring/summer 2018. Ben Chan started designing the collection with the design team two months prior, from mood board to sketches to sampling. Revisions, improvements, and shipping of the samples from the international suppliers were happening up to five days before the show.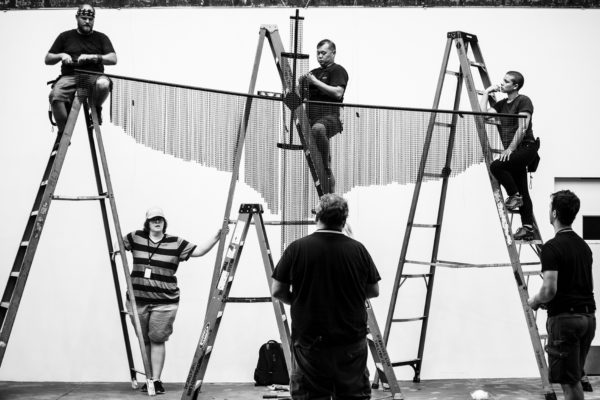 What were the most stressful (yet fulfilling) moments?
AL: On the overall point of view, hitches and hassles are usually the prep stage, the preparation, making sure the vision will work well from set to lights, collection, styling, and the show itself. Fulfilling is when you see the actual show working well as intended. In this case, the show was like flipping through the pages almost like a live magazine editorial, which I'm so happy about.
JY: Probably the casting and fitting because we [wanted] to make sure that we can get the right castings to deliver our proposing styles and images. The models are what matter to me the most because if you pick the right faces, the garments will be interpreted correctly and it speaks the correct language.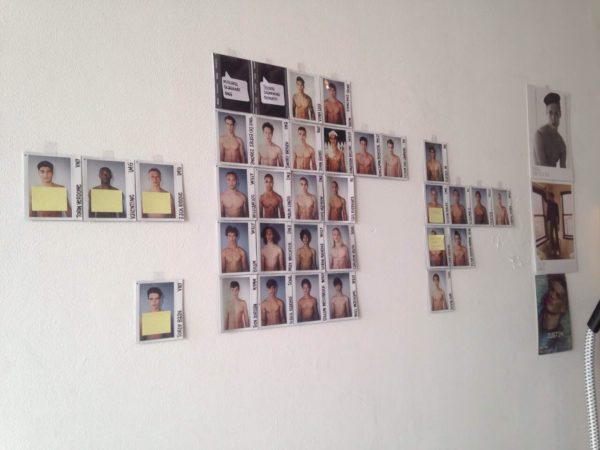 What was the energy like backstage?
JY: The styling vibe was very skate boy and athletic street so the boys and girls were owning their moment—cheerful and bright! But we all became very serious 10 minutes before the show began!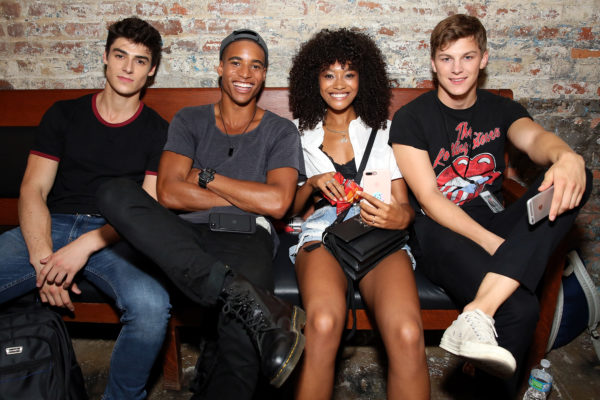 Were there wardrobe malfunctions backstage? How was it dealt with and did it work out for the best?
JY: We didn't have any wardrobe malfunction at the backstage because we did the fitting three days before the show so everything [was] pretty much well prepared. Also, every model [had] only one look, so we didn't have to encounter any drama when models need to change for second outfit.
Craziest backstage moment?
JY: Witnessing all models lined up with their looks and feeling shameful because I don't have that kind of amazing [body]!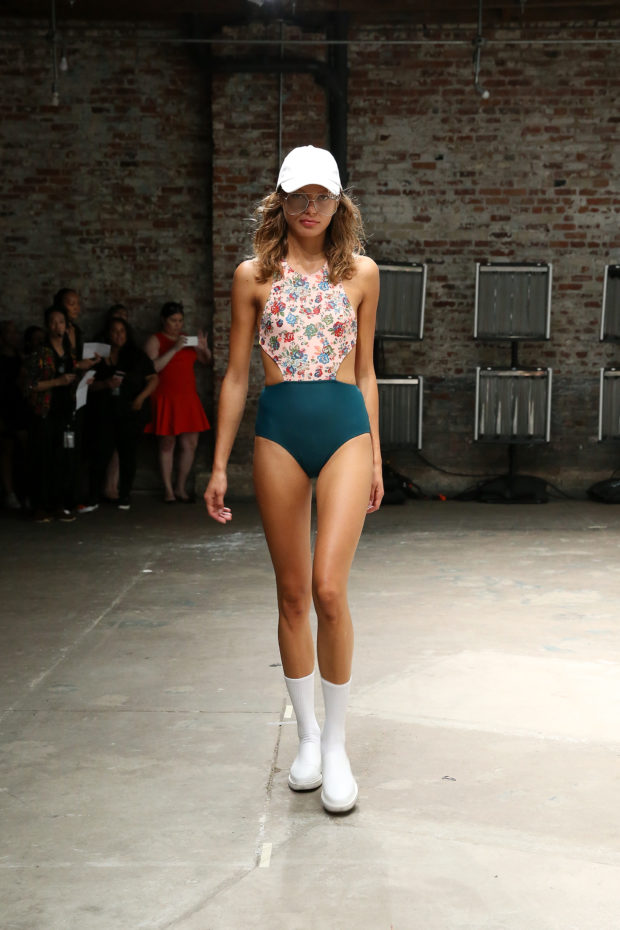 Are there any pre-show rituals the team has for every presentation?
AL: I didn't have to ask male models to brush their teeth because there were no kissing [scenes] required in the show. This should actually happen next time.
JY: We brief the models again just to make sure they remember their routine. Simple and straightforward, nothing superstitious here ha!
Were there any last-minute changes before the show?
JY: There was a slight last-minute [change] on the outfit between two models because we just [thought] they might look better if they swap the looks.
How was this done differently compared to your first show?
AL: The show is different this season because we settled for a venue that is colder and darker than last time but the skylight or clear ceiling window gave a great vision for the show. We hired [a] professional lighting and set vendor that require professional handling on the technical side of the show.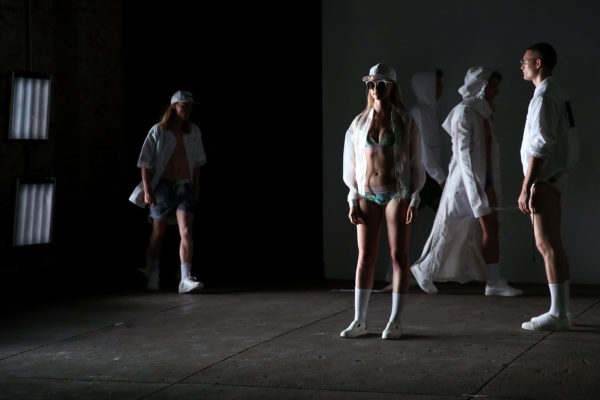 Who was at the front row?
AL: We were so happy about the presence of Stephen Gan, Business of Fashion, GQ, WWD, and stylists who definitely want to use Bench Body underwear for their upcoming shoots. So many people turned up and even if we did the show three times, people stayed [till] the last show.
NM: We were honored to have editors and writers from WWD, WGSN, Huffpost, Vman, Men's Health, L'Officiel US and Germany, AT Large Wall Street, GQ, The New York Times, Nylon, Highsnobiety, Refinery29, and a lot of online publications who we have worked with since our first season. Ben, in particular, had brief discussions about the brand with Stephen Gan of Vman and interviews with WWD.
Any key learnings from the past two NYFW presentations that you'd love to share?
AL: Every show is a learning experience, regardless of geographical location. We need more time to brew the Bench Body show next time. It should be done now.
How was the reception like for Filipino brands like Bench Body?
NM: New York Fashion Week is an equal platform for all brands and designers. It does not matter where you come from, it matters what design you show. In that regard, it is good to know that a Filipino brand like Bench Body cam compete with any other international brand and be well received by the press, market, and New York audience as well.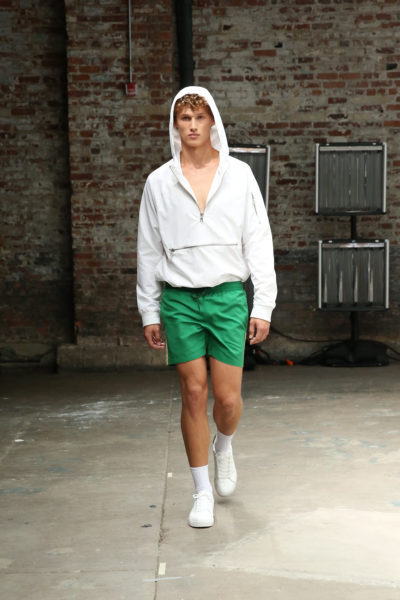 What can we expect for the next presentation?
AL: Hopefully to do an impactful runway show, from ads to campaigns to shows. After all, an underwear show is not about the cut and form of each piece of underwear; it's about how we can get the Bench Body image across. It's about the image, perception, and experience.
NM: After New York Fashion Week, we will be launching a capsule collection during Bench Fashion Week in Manila this September. In October, we will be presenting the whole line of Bench at Tokyo Fashion Week in Japan.
Photos courtesy of Bench
Follow Preen on Facebook, Instagram, Twitter, Snapchat, and Viber
Related stories:
Bench Names Brooklyn Beckham As This Year's Global Benchsetter
This Local Brand Is Branching Out to Okinawa, Japan
A Fashion Show Is the Ultimate Test of Patience
What's the Real Worth of a Fashion Show?