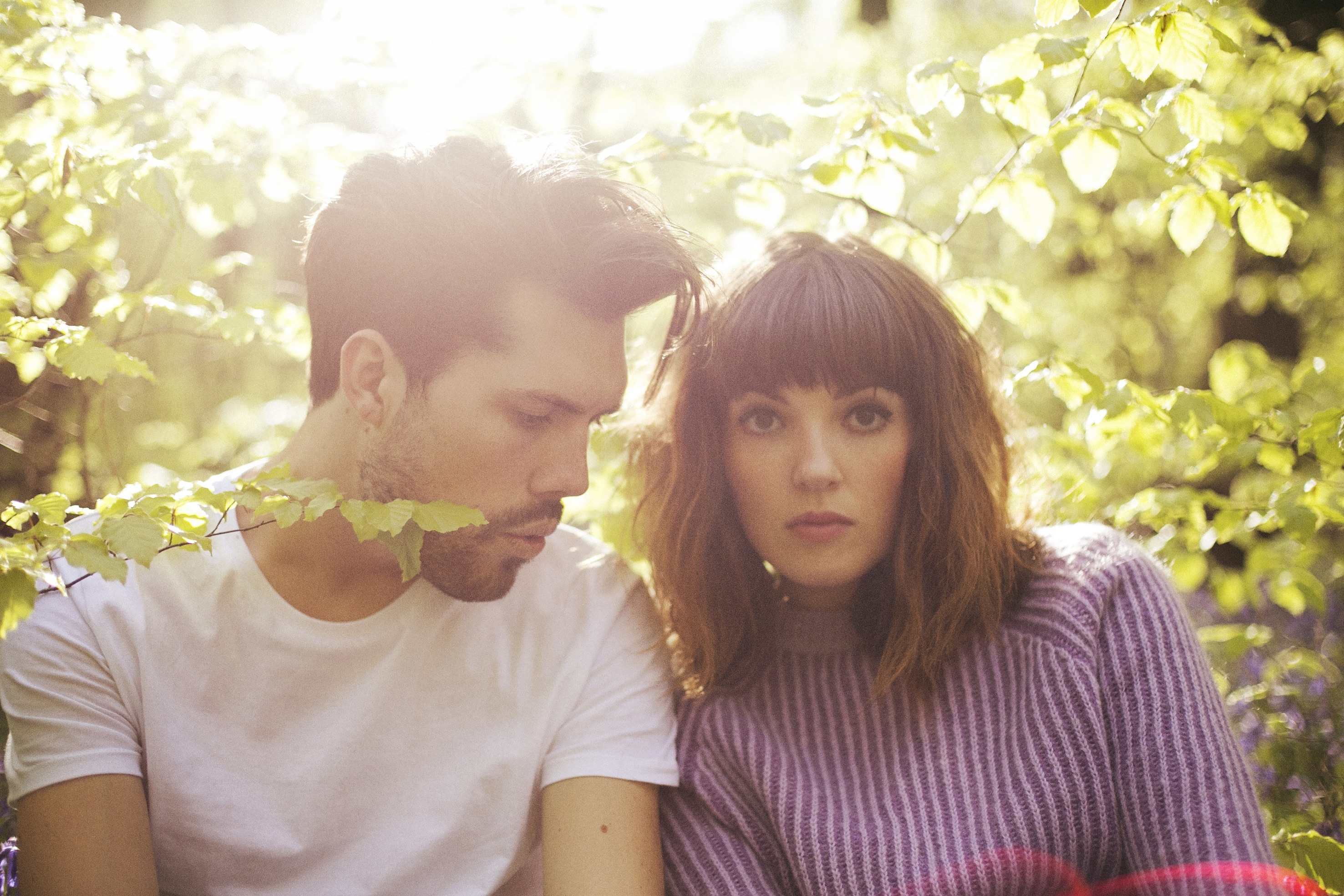 As far as #PreenPopQuiz experiences I've had, this one has got to be the trickiest. I had about 10 questions, exactly five minutes, and two musicians who were doing a battery of interviews with a strict time frame. The skeptic in me said this might be a disaster.
But Josephine Vander Gucht and Anthony West of Oh Wonder are professionals. We got through most of the questions without making it feel robotic. "I like these questions, we've never had it before like genuinely," Josephine noted.
So the interview might have been short but I found their answers quite impactful and those five minutes left an impression on me. It's akin to how a good song can really just stay with you even though it's just a few minutes long. I guess that's why we always marvel at muscians: They have a rare ability to make otherwise throwaway moments meaningful.
In your touring life, did you get starstruck by anyone?
Josephine Vander Gucht: Seeing Bon Iver at Coachella was insane. He's so talented.
Anthony West: Yeah, always too scared to say hi to people like that.
What's the craziest tour experience you've had so far?
AW: I think we are about to have it. This is our first tour in Asia. It's been going well.
How's the jetlag?
JVG: I'm only on one hour's [worth of] sleep at the moment but it's fine. I'm not complaining.
What was one constructive criticism from your last album that you really tried to follow in this new one?
JVG: I guess the way we released [the first album], there wasn't any kind of perspective. We were just doing it song by song. With this one, we [produced] a full body of work so we made sure to make it as musically diverse as possible.
Do musicians or artists have a responsibility to speak up about today's issues?
JVG: I think definitely on certain issues. We're big advocates of speaking out. On our new album, there's a song called "Lifetimes," which is about climate change. We have a song called "Overgrown" which is about mental health and the importance of recognizing that and being there for people. We think it's important to use whatever voice you have for good and to effect change in the world positively.
If I made a playlist that included your songs and genre, who are the other artists you'd think should be in it?
AW: Honne. They're really cool. They are also from London. They supported us in America and they are amazing.
JVG: Slyvan Esso. Sigrid, a Norwegian singer. She's coming on tour with us. We've also probably put in a bit of Feist.

If you could make music in only one country in the world, where would it be?
JVG: I think the USA because it's so diverse.
What's a lyric in one of your songs that confuses people?
AW: There's a lyric in our song "Drive" where it says "covered in crazy." Some people think it's says "covered in gravy." Someone shouted it the other day.
JVG: We also have a joke because in our song "Without You" where a line goes "I've been chasing my mind…" All our crew has a joke and they say "I've been Jason Marmite" like the spread. And sometimes, we sing it on stage because it's funny. [Laughs]
AW: We get confused as well. [Laughs]
You started out in your home studio but now are playing in world stages. What do you think was about your music that made you achieve the recognition?
AW: Our determination and our personalities.
JVG: We don't give up easily.
Between all the different artists of today, from Rihanna, Kendrick Lamar to HAIM and so on, what do you think is still lacking in the music scene?
AW: I think the music world is in a good place. But I think there could be more pop music with more soul to it. Because a lot of songs these days are written by 10 people. There could be a little bit more heart and soul in music.
Photo courtesy of Artefact Magazine
 Follow Preen on Facebook, Instagram, Twitter, Snapchat, and Viber
Related stories:
How Is Sex Portrayed by Love Songs?
Kylie Jenner Is the Face of This Fashion and Music Collaboration
Listen to This Erykah Badu Playlist and Get Ready For Her Concert