The backstage of a fashion show can be hectic. Designers go back and forth to make sure that their pieces look perfect before going down the runway. While models go through insanely quick changes. (As our photographer described, "It's like in F1 Racing!")
Whenever I drop by the backstage area in the past, what somehow distracts me from the overall bustle of people is getting a first look at the clothes before they go down the runway. For the third and fourth days of Panasonic Manila Fashion Festival, it was all about the eye-catching prints that somehow stand out even more in the dim lighting and/or a dark backdrop.
Today, allow us to brighten up your weekend a bit and show you some of the most vibrant prints from the designers. These ranged from bright colors to unique portraits on fabric.
Summer vibrance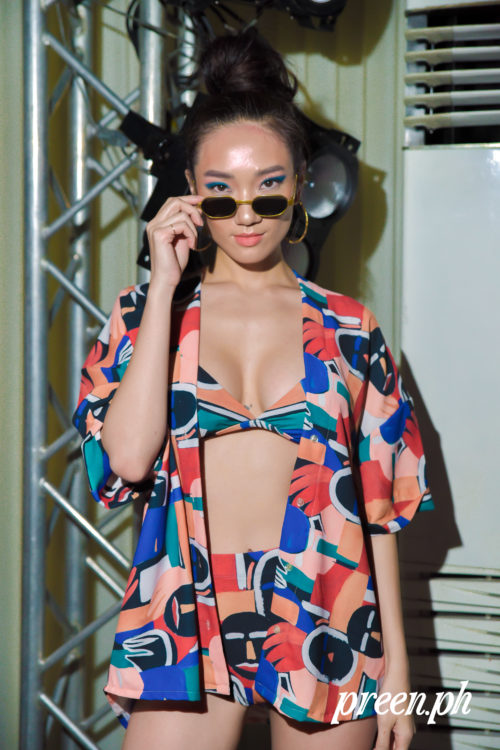 When it came to showcasing beachwear and summer dressing, Neon Island was one of the designer brands that took the cake. We spotted model Jessica Yang wearing a multicolored bikini and kimono with tiki heads on it. A closer look at the other pieces screamed fun summer party with the mix of yellow, pink, blue, and red.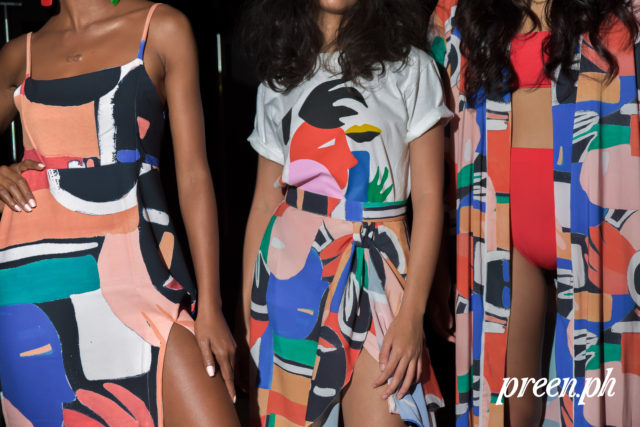 Crimson pop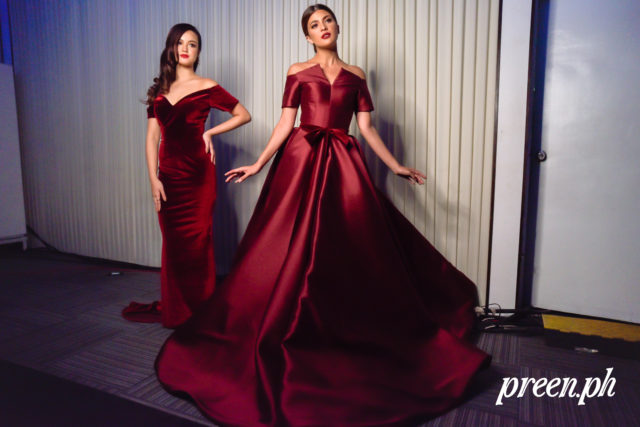 Katarina Rodriguez stunned in a red ball gown for Eve and we caught her before she had to walk out. Jandra Babiera also showcased glittery red dresses for his collection inspired by Maria Makiling.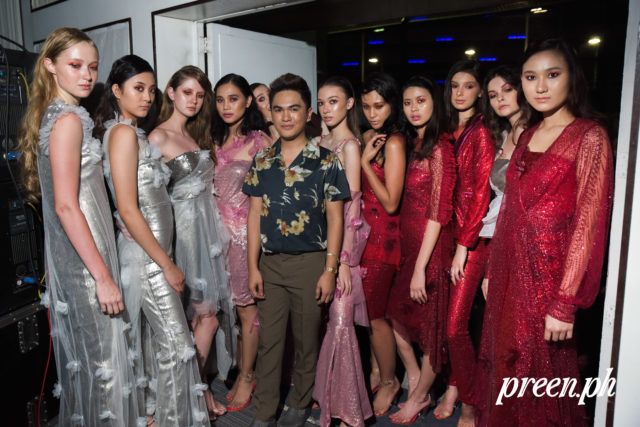 The millennial pastels
Red wasn't the only color that stood out. We spotted how Teofila's millennial pink and mint green pieces meshed well next to each other. (No sign of millennial lilac though.)
Graphic portrait prints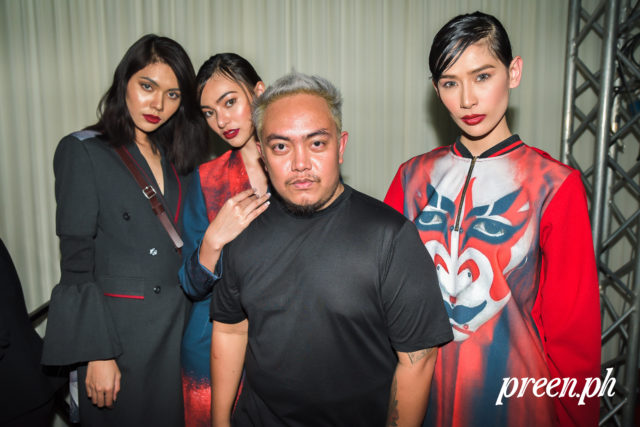 Every time I see a piece with portraits on them, I can't help but stare at it in awe. Reynier Abello posed with some of his models, including one wearing a long-sleeved dress with a kabuki warrior's face on the front.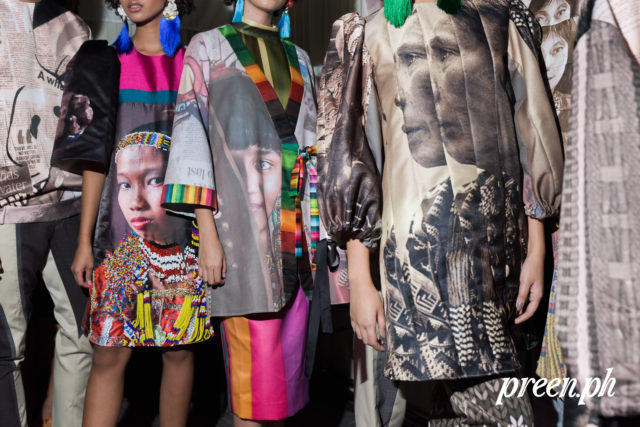 Meanwhile. Edgar Buyan incorporated the portraits of Mindanaoan women on his designs. Models also wore bright green fringe earrings to complete the look.
Floral bomb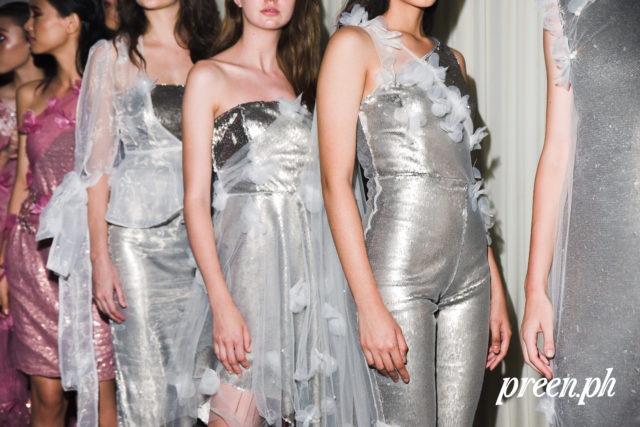 There were several ways florals were incorporated in pieces. Subtle white flowers were seen on Jandra Babiera's silver pieces, Marichu Tan went for more pastel options, and Dexter Alazas contrasted the tie-dye effect on his pieces with teal flowers. Either way, it felt like looking at a garden amid the backstage craziness.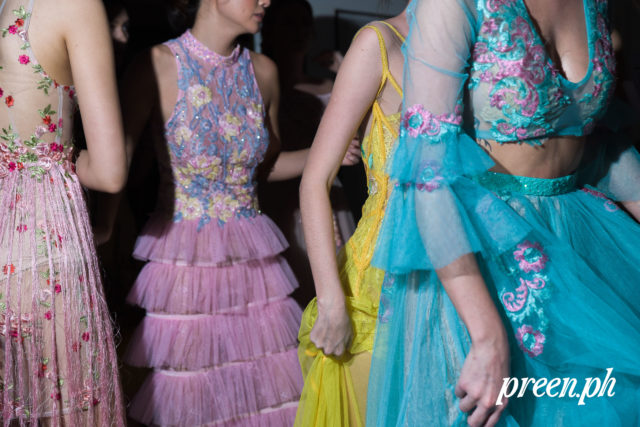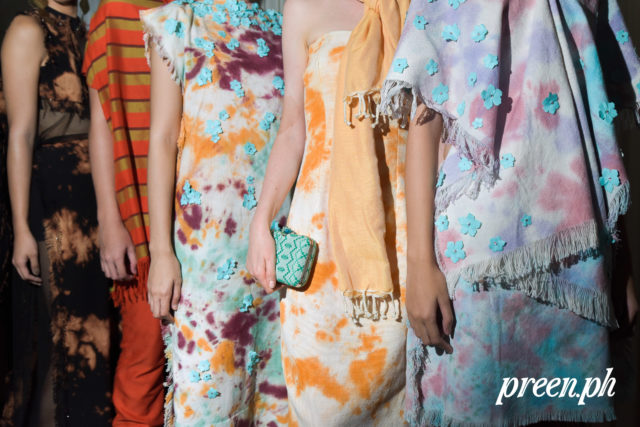 Native embroidery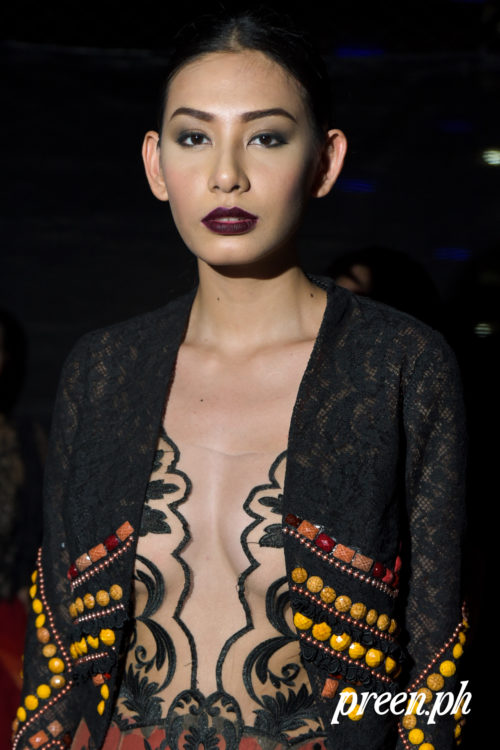 During the presentation of designers from Cebu and Davao, we saw pieces made with traditional embroidery. This made for a unique design on skirts, dresses, and some tops that the modern-day person will (hopefully) appreciate.
Not your usual suit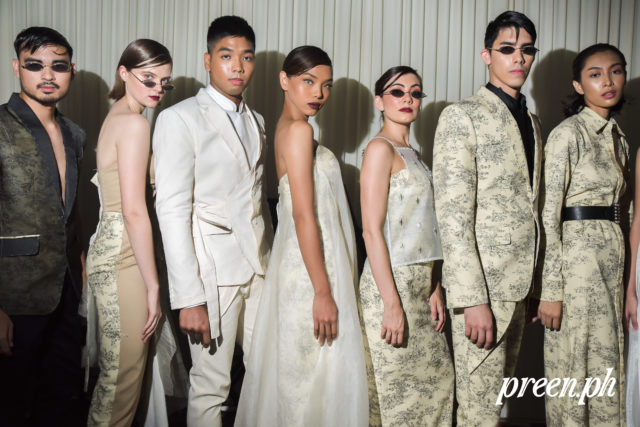 There was significant focus on menswear as well. One of the suits made by Mark Tamayo was light yellow with small floral prints, the same fabric used in some of the womenswear. (Matchy-matchy dates, anyone?) We also spotted male models rocking bold stripes, fringes, and metallic material. It's safe to say that menswear is getting out of its comfort zone now.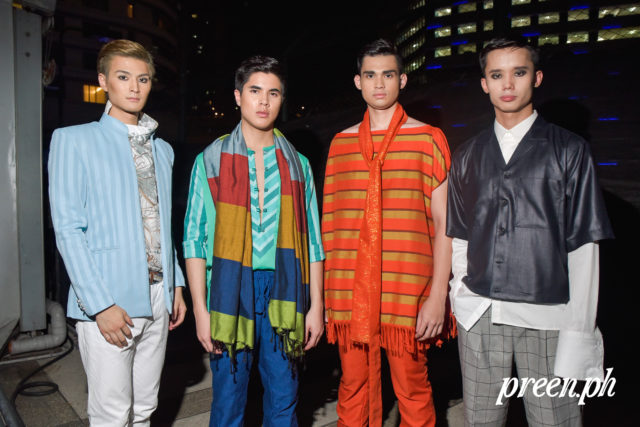 For more backstage scenes, click through the slideshow above!
Photos by Javier Lobregat
Follow Preen on Facebook, Instagram, Twitter, and Viber
Related stories:
Panasonic Manila Fashion Festival Season 8: Eve
Panasonic Manila Fashion Festival Season 8: Jandra Babiera
The Best Backstage Moments at Panasonic Manila Fashion Festival Season 8
What Designers Really Do Minutes Before the Show