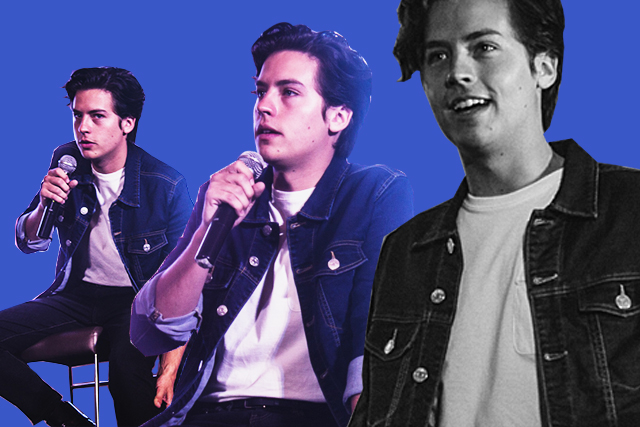 In the past couple of years, Cole Sprouse went from the guy that everyone swooned over on Instagram to that Riverdale character that everyone talks about. No matter how you look at it, he's on the radar even when he's not trying—I guess that's also a great way to describe his demeanor.
Earlier, he had a press conference where he was able to articulate on topics that interest him and inject humor to them as well. He wore a simple white shirt, denim jacket, and jeans, which is a normal outfit for him since he gravitates toward his family's blue-collar background. (More on that later.) After the Q&A, he was also kind enough to accommodate a few selfies with the people in the room—including myself. (Full disclosure: I'm still internally screaming. My Suite Life of Zack & Cody heart is happy.)
In the half hour that we spent with him, we picked up some insights on his fashion choices, his love for photography, and his unique collection back home. If you're not satisfied with our fun facts about him, here's another opportunity to get to know him.
On being a fashion ambassador for a Philippine brand
"The way I work is based on loyalty and reaction to good people. I enjoyed also the fact that [Bench is] family-oriented… Quite frankly, it gave me a chance to travel, to meet you guys, to experience the Philippines—that alone would've been enough. It just so happens that I'm surrounded with good and loyal people."
On touring the Philippines
"I was going to be here for a little longer but I didn't get the chance. My original plan was to be able to travel around the islands and see some of the beaches. I would really love to go to that mythical, magical island—Siquijor."
On what will make him stay in the country
"I was out with Ben Chan last night and I happened to mention that I had a great collection of antique masks. He showed up today with the most beautiful antique mask for me. I was so flattered. What he didn't know is that if he just put that as the payment for the entire thing I would've come over and stayed for the rest of my life."
On his everyday style
"I like to dress myself up in the morning. A lot of my style is influenced by my family—blue collar, working class kind of style. When I need to dress up, I dress up."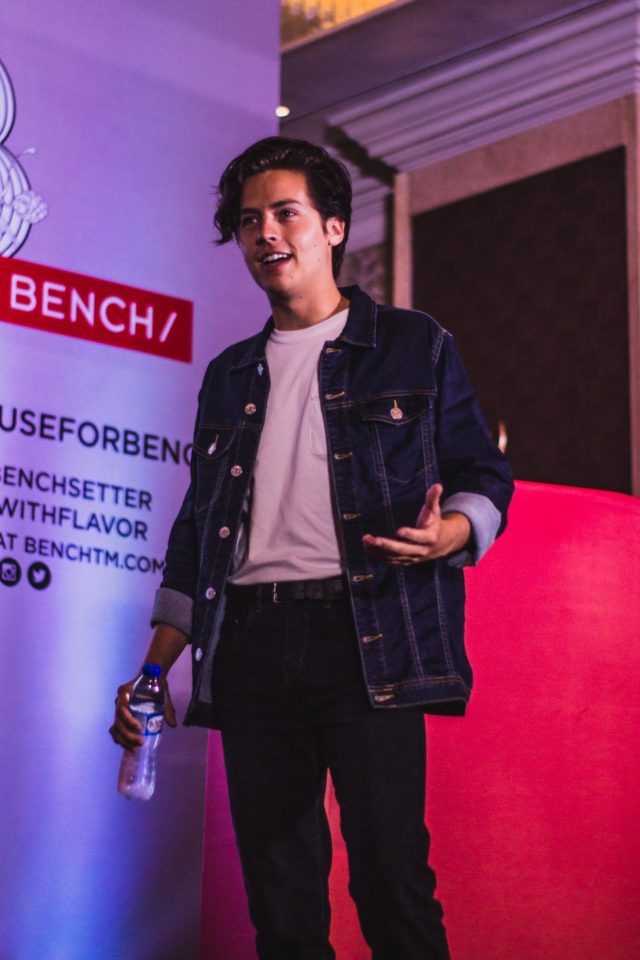 "That started from pure existential rage. It was an idea that I've had when I was still working on The Suite Life, but social media wasn't a thing on the Disney show until pretty late in the game. Then I realized that Instagram would be the perfect platform for it. It started because it used to just annoy me [how people would take photos of me] and I wanted take power back in the scenario and poke fun at it in a lighthearted way. I started curating it like I was so angry, but I really wasn't. It was actually therapeutic for me. Once I got more power over it, I stopped a little. Now that I'm getting more annoyed again and the existential rage is building up again, I might just use it again."
On photography being better than acting
"Photography is one of those things where you flex complete creative control without hindrance. For me, that's really therapeutic. You're behind the camera and you know what you want. I also think that photography is a natural catalyst for directing."
On his favorite subjects to shoot
"I try to keep it as varied as possible. I really don't discriminate on who I shoot. You have a responsibility to curate their existence."
On why he took up archaeology in NYU
"My grandfather was a geologist. I had this fascination with earth science at first which I was interested in doing geology. Then I took up astronomy for a bit. I realized that both of those disciplines allowed me to travel a bit and the lifestyles that came with those professions were quite romantic. I fell upon archaeology during one of my semesters and realized that integrated laws in those disciplines. I ended up falling in love with that and it was quite challenging, it's very competitive. The professor of my very first archaeology class told us that he'll take two of the best students in the class to France at the end of the semester. So I competed and competed until I got it. I fell in love with the lifestyle and just how humbling holding something older than yourself out of the ground could be. You know, during my younger career, I have been quite shy—I've been raised inside a sound stage and acting that kind of adventure. When I got to college, I realized that I never really had a storytelling narrative of my own and I never really pushed myself. So archaeology, to me, satisfied the fact that I wanted to prove to myself that I can do anything outside of the arts."
On where he was supposed to go if he didn't come back to acting
"I was applying to grad school by the time Riverdale had rolled around. I really didn't have any plans on returning to acting at the time, I was doing photography and archaeology. [I was planning on pursuing true academia] where you can eventually get your Masters and become a professor. It's difficult because it takes a lot of time and practice. Now, it'd be very complicated to return to because I basically need to re-study all that I have learned in my undergraduate career and go to grad school."
Photos by Boris John Garcia
Follow Preen on Facebook, Instagram, Twitter, and Viber
Related stories:
Cole Sprouse's Face Was Once Printed on a Filipino Book
Riverdale Actor Cole Sprouse Can Now Call Himself a Fashion Photographer
5 Things that Make Riverdale (Kind of) Messed Up
Meet Our New Favorite Beauty Vlogger: Cole Sprouse