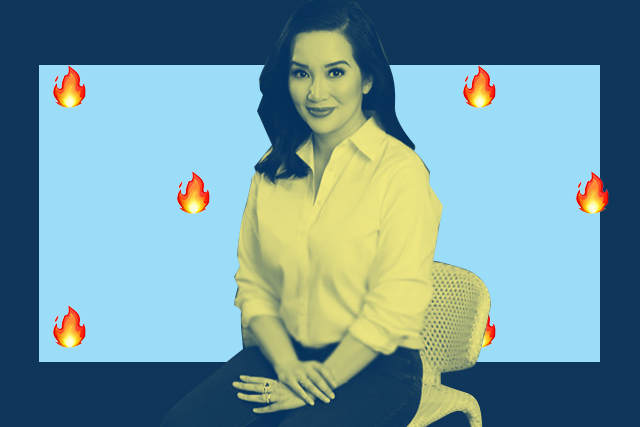 Kris Aquino isn't done delivering clapbacks for the day. After posting a lengthy rant about Korina Sanchez on Instagram, she's been replying to netizens in the comments section and the responses are priceless.
The comments are mostly from people who can't handle Kris' posts, including the one about her ex-husband James Yap. But Kris wasn't afraid to tell them to simply unfollow her and calling out the online trolls in the process.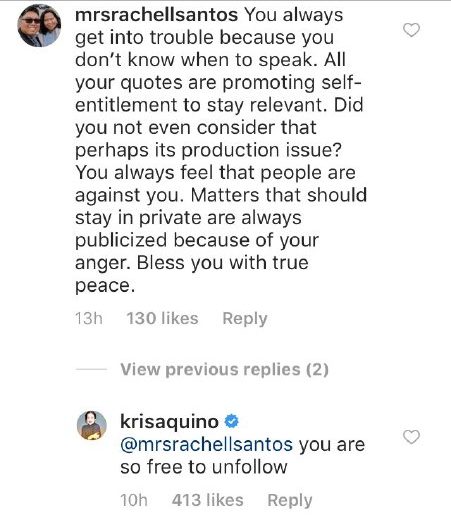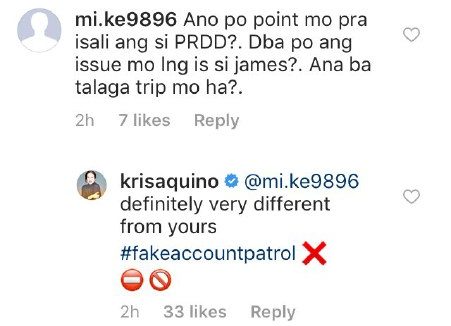 When someone asked why Kris didn't name anyone in her post. It seems like Kris has been watching Beychella clips for this reply.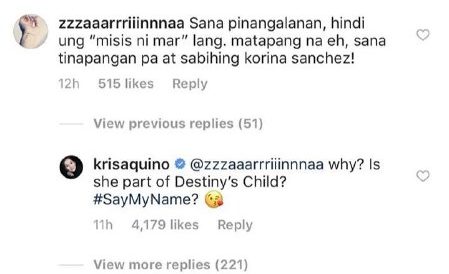 She also has the perfect response for one netizen who's meddling with her content.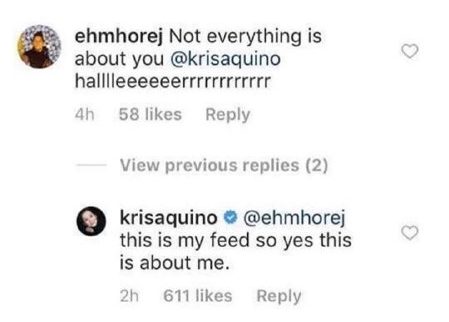 These responses are perfect for when people insult your physical appearance and/or your potential.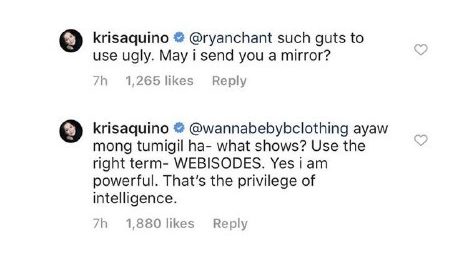 Also when they're giving unsolicited advice about how to act and your psychological well-being.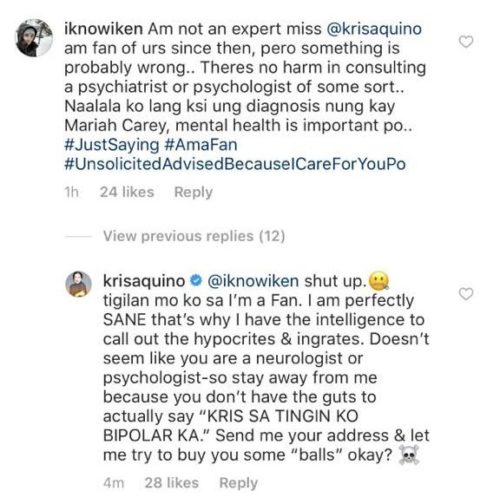 One netizen criticized how Kris is trying to get into the Duterte administration's good graces with her post so she can get "favors." But obviously, Kris doesn't see the need to do that.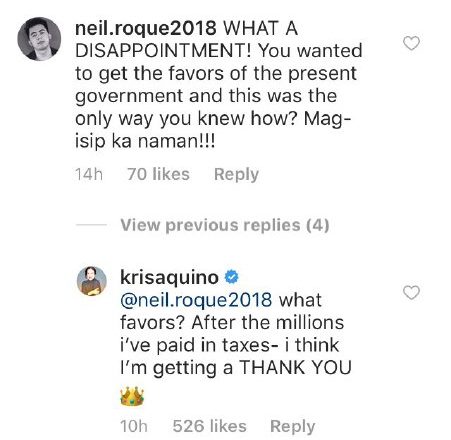 Again, Kris found a way to include her endorsements in her clapbacks. She also gave a shout-out to Taylor Swift especially since she hashtagged "#LookWhatYouMadeMeDo" before.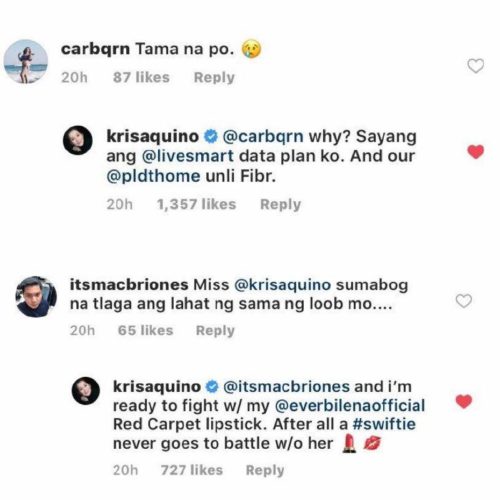 But of course, it's not all angry replies from Kris. She also showed some love for people who are showing support and just getting where she's coming from.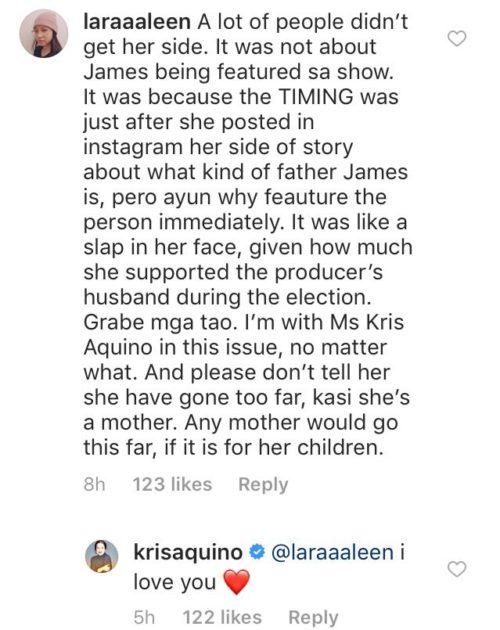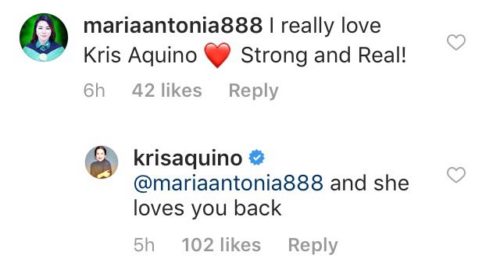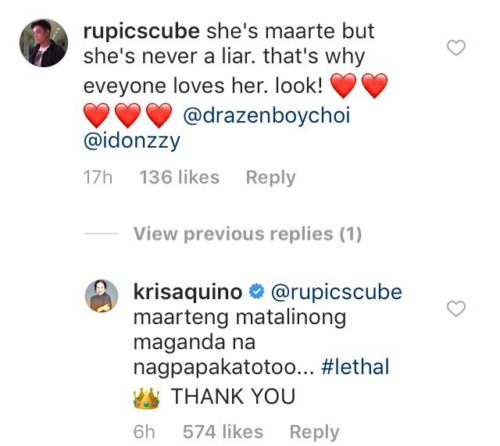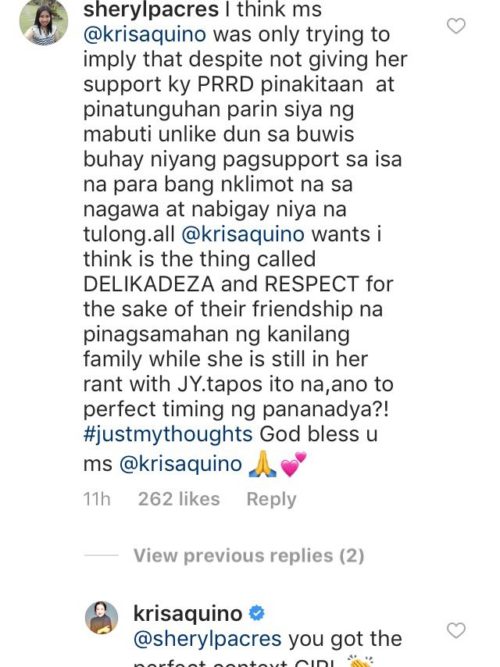 Meanwhile, we're just here doing slow claps while reading almost all of Kris' replies. There are a lot so prepare to scroll through over 11,000 comments, and counting, if you're interested.
What's the lesson here? Don't come for Kris Aquino in the comments section because she's bound to reply to you with a harsh (and funny) burn.
Follow Preen on Facebook, Instagram, Twitter, and Viber
Related stories:
Kris Aquino Talks About Politics and Slams Korina Sanchez
Don't Push Kris Aquino to Her Limits, Especially If It Involves Her Kids
Kris Aquino Is Finally Returning to Philippine Showbiz and Here's Proof
Kris Aquino Owns the Internet Once More with Sick Burn to a Hate Comment
Who Is to Blame When a Celebrity Falls Short of Our Standards?