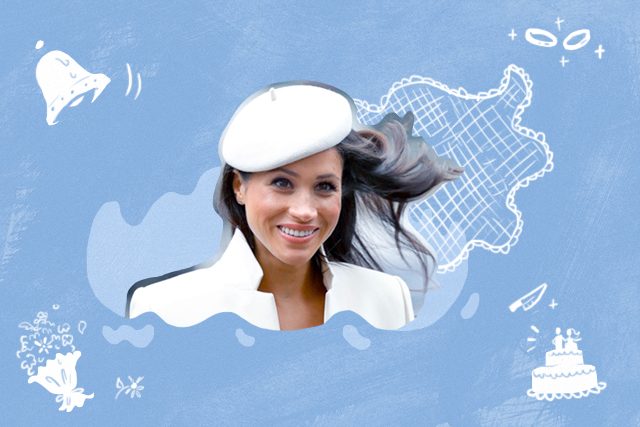 Earlier today, Meghan Markle's father, Thomas Markle, said that he won't be attending his daughter's wedding. The reasons behind it involve staging paparazzi photos of himself and suffering a heart attack a week before. He also said that he doesn't to "further embarrass" Meghan and the Royal Family.
Now, everyone's asking, "Who will walk Meghan down the aisle?" After all, this is traditionally the role of the bride's father.
But here's an idea: No one has to walk Meghan down the aisle—or in wedding terms, "give her away" to Prince Harry.
The Spruce describes this act as an "antiquated tradition from the days when women were their father's property until they got married and became their husband's property." That said, it is a sexist and retrogressive practice as the bride is independent and she shouldn't let another person control that—most especially at her own wedding.
Mic noted that the bride can still be accompanied while walking down the aisle by any parental figure. In this case, Meghan's mother Doria Ragland is already in London, so she can be by her daughter's side. But the parents or the guardians should let the bride give herself away.
So what's a good alternative? The Spruce suggested some "giving away" practices, including non-verbal support from families and one with feminist-inspired wording:
Non-Verbal Support of Families
* When they reach the end of the aisle, the father or parents of the bride hug her and then hug her intended. No words are said.
* If a couple walks up the aisle unaccompanied, they can walk first to their families, giving them each a flower and embracing, before meeting at the altar.
Feminist-Inspired Wording
Officiant: "Who gives this woman to be married to this man?"
Answer: "She gives herself, but with her family's blessing."
However, royal weddings in the past have observed the "giving away" tradition with the father accompanying the bride. Meghan expressed before that she wanted her mother to walk her down the aisle, but the royals reportedly suggested that Prince William should do it if her father or brother couldn't make it.
It's too early to say if Meghan will forgo tradition and just give herself away during the wedding. But based on their wedding planning so far, they're no strangers from breaking a few traditions. Which means it's probably time for the rest of the royal family to get with the times.
Art by Marian Hukom
Follow Preen on Facebook, Instagram, Twitter, and Viber
Related stories:
Who Will Walk Meghan Markle Down the Aisle Now That Her Father Backed Out?
Meghan Markle's Mom Just Arrived in London for the Royal Wedding
Meghan Markle and Prince Harry Are Breaking Royal Tradition Once Again
How Meghan Markle Wants to Thank Her Family at the Wedding
Someone Asked Rihanna If She Got a Royal Wedding Invite and She Had the Best Response