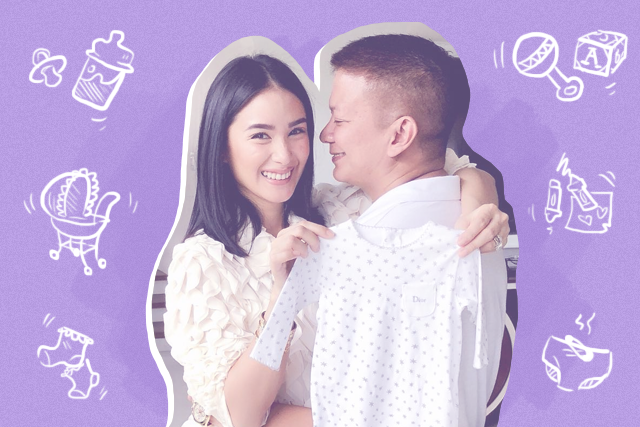 Ever since Heart Evangelista announced her pregnancy, she's been sharing updates via her Instagram Stories and the "Mommyhood" Highlight. There, the mom-to-be gives glimpses of what she can wear while pregnant, and what she's changed in her beauty routine so far.
If you're wondering how Heart is adjusting to her new role, we made a quick rundown for you.
Heels are still a go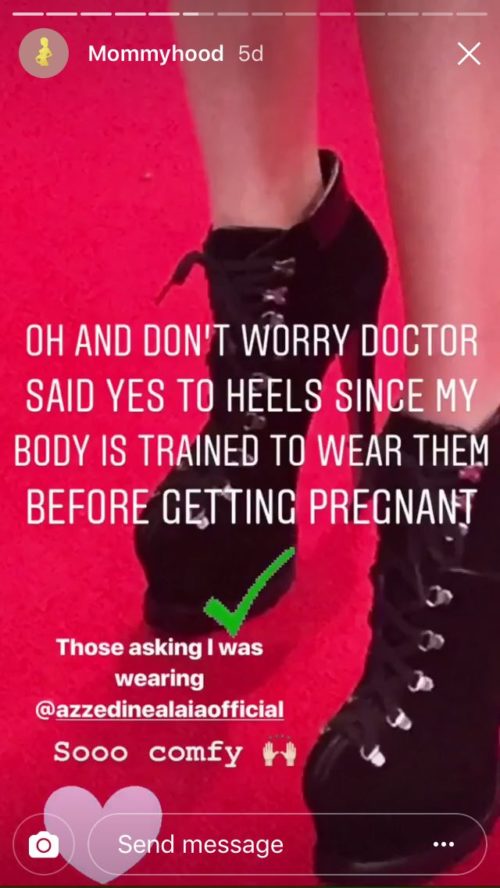 Heart is known for wearing heels. So much that people get surprised when she wears flats. Now that she's pregnant, she ensured everyone that she can still sport her signature footwear. "Dont worry, doctor said yes to heels since my body is trained to wear them before getting pregnant," she said.
Finding maternity outfit inspos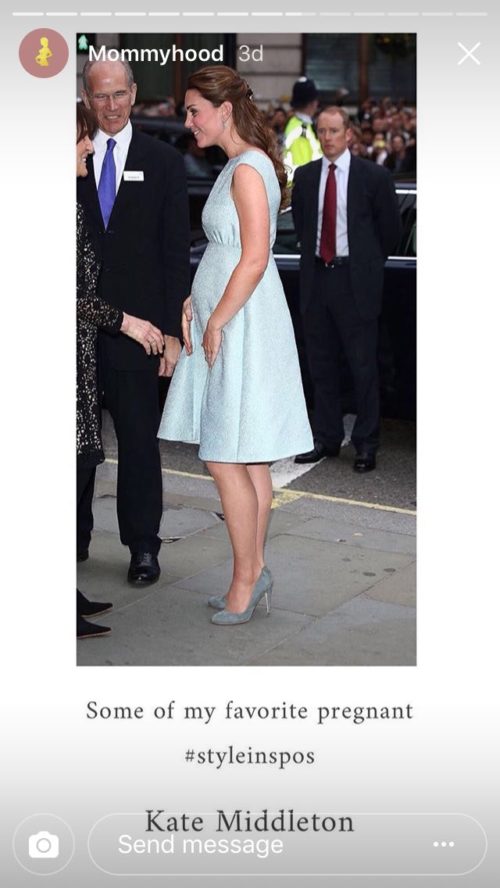 She shared screengrabs of Victoria Beckham, Duchess of Cambridge Kate Middleton, and Chrissy Teigen, and listed them under "#styleinspos." You'll notice that they're wearing high heels in all of their looks despite having prominent baby bumps. So go, Heart! You can definitely pull it off!
Shopping for cute stuff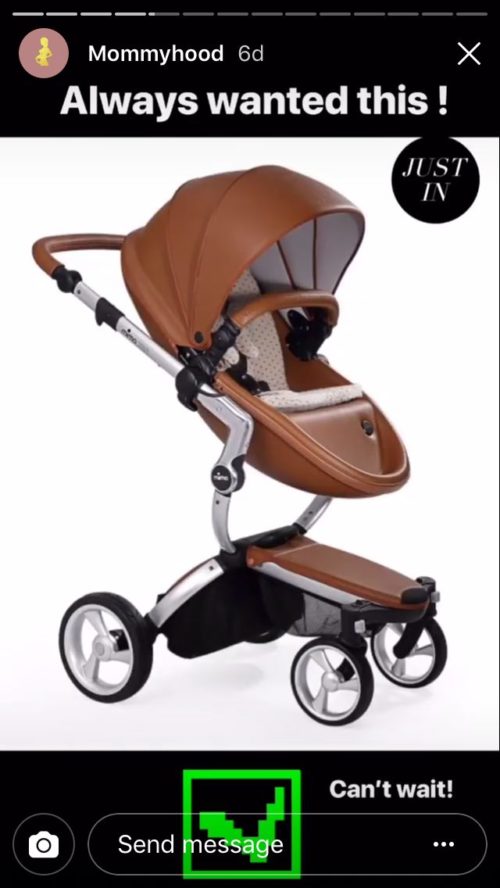 Aside from a Dior onesie, Heart is also eyeing a Mima Xari Stroller in camel and black. Not only that, she received baby bottles from Hegen. Just imagine how many other baby stuff she's going to get in the next few months.
Switching her red lipsticks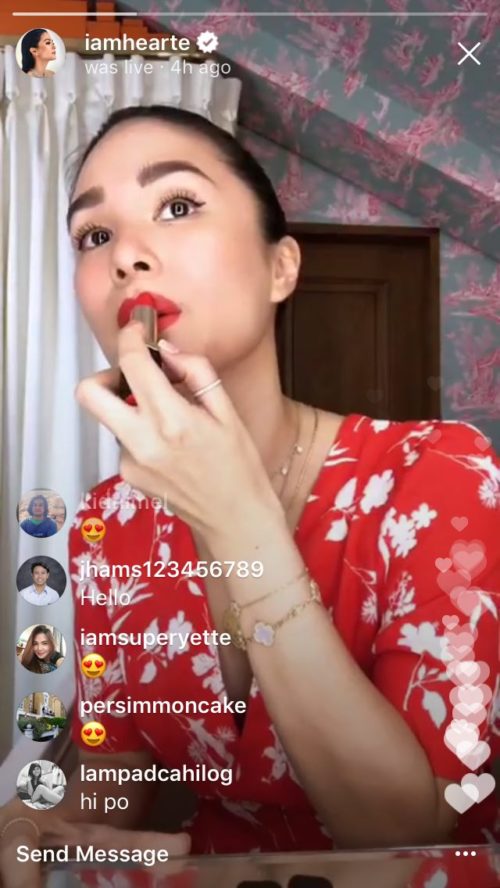 Heart is also known for rocking a red lip. But did you know that she made changes with that too? During an Instagram Live this morning, she shared that she's switched from using her go-to Charlotte Tilbury matte lipstick in The Queen to the L'Oreal Paris Color Riche Matte in Flaming Kiss. "Since my lips are really dry most of the time, especially now that I'm pregnant, I think I like it that my lips [are] matte but it's still creamy. Not too drying," she said.
Suddenly wearing scents a lot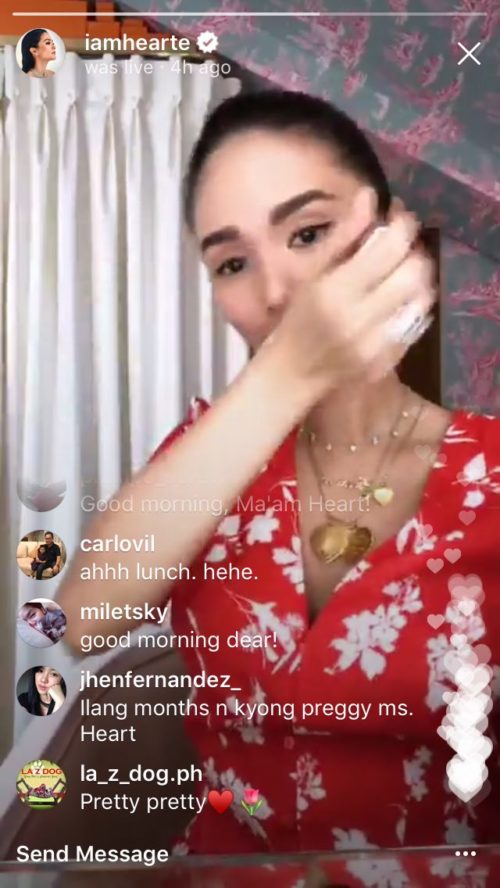 After spritzing perfume, Heart shared, "I am loving this scent so much and I hate scents. Ever since I got pregnant, I'm obsessed with [scents now.] But I think that's part of it." According to Baby Center UK, pregnant women's sense of smell can change, especially during the first trimester. This will also manifest differently among women—some might hate certain smells, while others might crave for strong scents like perfumes.
Art by Marian Hukom
Follow Preen on Facebook, Instagram, Twitter, and Viber
Related stories:
Heart Evangelista Is Pregnant and She Already Made a "Mommyhood" Highlight
Heart Evangelista Revealed That They Were Supposed to Have Twins
Heart Evangelista Wore Flats and Everyone Was Shocked
Nursery Furniture You Didn't Know You Needed
These Luxury Baby Items Have a Hefty Price Tag