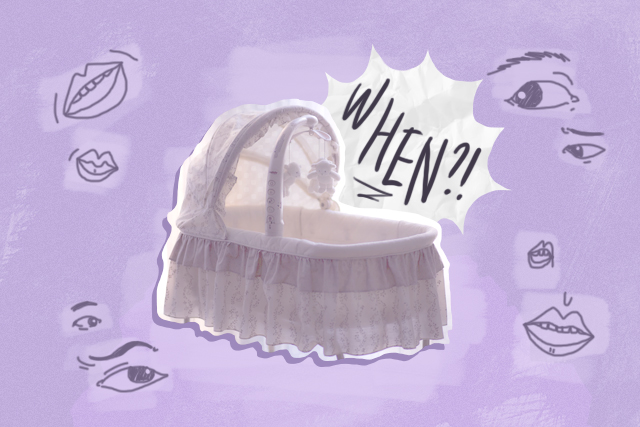 Every week, Preen tackles motherhood sans the rose-tinted glasses. Our columnists L. Juliano, Marla Darwin, Monica Eleazar-Manzano, Rossana Unson, Chrina Cuna-Henson, and Ronna Capili-Bonifacio tell their personal experiences like it is—at times frustrating, oftentimes confusing, but always enlightening.
I'm at a coffee shop in a hospital, a constant around this time of the month when little bub gets her asthma attacks. We're 29th in the queue and my mind's racing with things to do. Orders are pouring in for the business, phone is constantly ringing, and I couldn't even get a decent LTE signal. These are one of  those moments I give in to ittle bub's every whim just to keep her behaved and still. Today, it's games on my iPad.
And it's situations like this, when I'm barely functioning both as a mother and an entrepreneur, kept up all night from another bout of sickness, and seeing worried, tired, short-tempered, and spaced-out parents tending to their children in the hospital, that I can't even fathom having another child. 
It's been the recent theme in my life right now, which I'm sure mothers my age with a toddler will agree to, that the "next milestone" discussed with well-meaning friends and family is the new "when." When are you having another baby? We're done with the when will you have a boyfriend, when are you getting married, when are you having your first child. My God, it's always a race to the next life stage. I haven't even had the opportunity to just be still and see what my life has become. To see it for what it is, to immerse at that very second as each passes. To not even bother with the past nor the future. We're urged to nudge forward at every turn. With our careers, our personal missions, our family lives. It's getting quite tiring. 
The whole fast-forward state we're currently in is a source of my recent anxiety issues. Every second encountered merges with my past and becomes an experience I can never truly have again. The fact that the memory will eventually be muddled as they're pushed farther back in my brain sends me reeling. Realizing I can't quite conjure the same memories I used to, I've become obsessed with making albums and taking videos. In order to keep my family's future stable, I have to give in to this age's quick-paced lifestyle. And yet I'm yearning to simply stay still, to stop living double lives: One where my physical body is and the other online. To ask me to allow my mind, at this moment, to add another stimulus I have to divide my focus to is so much to ask. It's not just about time management too. What magical, memory-storing worthy action my child does at this very instant can't be recreated for another time when I'm ready to pay attention. 
And the entire issue of adding another human being in an already overpopulated planet has bothered me for some time. For a race that yearns so much to connect, we're built with a lack of empathy beyond our own kind, even outside our own vicinity. Earth is riddled with war-torn countries, starving children are roaming the streets, animals are losing their homes every day, and we're reaching an environmental tipping point. And yet we can still build a wall around our comfortable lives separating us from such issues, despite all this information readily available at our fingertips. I've had this dilemma even before little bub, and eventually convinced myself that she is my love letter to humanity and the hope I will leave behind that I can only wish will choose to make a difference. I have to consciously remind myself that every day. If and when I do have another child, I'll need to double my efforts.
So yes, we're all not just made to procreate. We're meant to be proactive with our parenting and protect the planet we're made stewards of.
Disclaimer: The views expressed here are solely those of the author in her private capacity and do not in any way represent the views of Preen.ph, or any other entity of the Inquirer Group of Companies.
Art by Marian Hukom
Follow Preen on Facebook, Instagram, Twitter, YouTube, and Viber
Related stories:
Adding work to the complexities of motherhood
The advice that changed the way I parent
The 'hood you need in motherhood
I realized that motherhood is not a competition