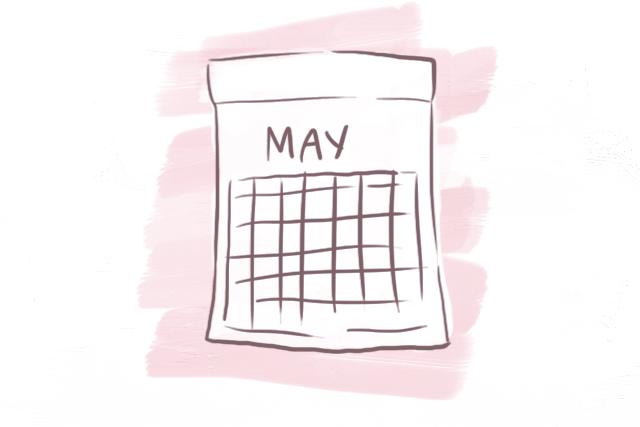 This is not a drill. It is June 1 today and we are officially halfway through the year. Yes, you read that correctly. Six months of 2018 have come and gone quite quickly too if you ask me. This realization occured to me earlier this week when I was trying to fix my schedule. I looked at my desk calendar and realized that June was fast approaching. This also made me pause and think what has happened so far this year.
It feels like just yesterday I was trying to bounce back from the much-needed holiday break. I remember setting goals for myself for 2018, like resolutions. I think it's safe to say that I'm failing at them more than succeeding. And I'm sure I'm not alone in this. I noticed I put off a lot of things (like exercising and reading more), only to realize that I've accomplished far less than anticipated. I was saying "I'll start tomorrow" way too much these past months.
Despite the missed opportunities of reaching my goals, there are still some things that went right for me. I went on a vacation with my family and I spend more time with them than I have in years. I reached some new highs at work, including trying to find a balance between everything. I also found my confidence again in my other passion: DJ-ing. This comes after more than a year of struggling to find the drive again.
After weighing the pros and cons of the year so far, I've made new goals for myself. One's that I'll hopefully start tomorrow (I promise!). Let me share some of them with you.
Open a savings account
I already have a bank account but I think it's time to open a separate one. A savings account that I will not touch unless absolutely necessary. Here, I will just keep depositing cash till it grows.
Eat healthy
I'll admit, ever since 2018 started, I've had a difficult time staying healthy. I just started getting back into the groove of intermittent fasting so the next step would be to incorporate better meals.
Don't start and end my day with social media
Social media is part of my job so I have to be on it but I'm going to try my best to regulate it. One way is by making sure I don't start and end my day by scrolling through Instagram. Instead, maybe I can make a cup of tea in the morning before I pick up my phone. I can also read a few chapters of a new book before sleeping.
Try new things
I am not a huge fan of change and it takes me a very long time to adjust to something new. So, for the second half of the year, I want to try out some new things. First is getting a tattoo, which I have scheduled for this month. I'm really excited for this.
Now that you know some of my to-dos for the next month, will you be assessing your 2018 so far? Let us know in the comments section.  
Art by Marian Hukom
Follow Preen on Facebook, Instagram, Twitter, YouTube, and Viber
Related stories:
8 mindful tips to help you stick to your 2018 goals
This year, it's time to make your goals happen
How do I reach company goals without compromising my values?
Broke no more: Managing your cash for all your needs