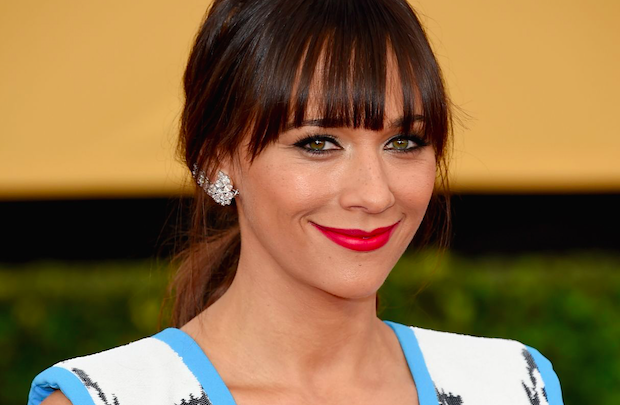 As if we couldn't love her enough, actress and writer Rashida Jones has just earned herself another title: producer. Earlier this year, her film Hot Girls Wanted, a documentary on the amateur porn industry, premiered at the Sundance Film Festival and is now available for streaming via Netflix.
The documentary exposes the machine that animates the multibillion dollar industry that is porn: the exploitation of women. Porn, with all its exaggerated moans, fake orgasms, and "enhanced" breasts, aims to pleasure men at the expense of women. Hot Girls Wanted paints a picture of the porn industry in the nude: it is ugly, it is oppressive, and it contributes to the objectification that women face in real life everyday.
Although some (misguided) feminists have (wrongfully) said that she is shaming women for their choice to get naked and have sex in front of a camera, Rashida is clear about being anti-porn. She says, "It's performative. It's fulfilling a male fantasy."
Rashida believes that Netflix allows the documentary to connect with the audience it needs to reach. True enough, Hot Girls Wanted was quickly named "Movie of the Week" on Netflix.
Photo from Celeb Mafia