When Pres. Rodrigo Duterte said that women shouldn't be in the battlefield, people couldn't help but enumerate all the Filipina heroes that proved they can, indeed, fight. With Independence Day coming up tomorrow, we thought it would be fitting to highlight some of these brave women. Most especially the lesser-known heroines who weren't named in our history books but still fought for their fellowmen and the country.
If there are other Filipino heroines that we may have missed, feel free to share and talk about them. Now let's start this quick informative list.
Gabriela Silang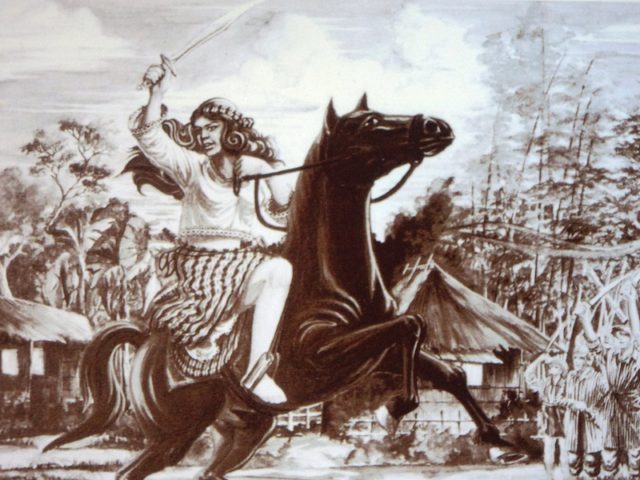 Known as the first female leader of the Philippine revolution, Gabriela Silang led an army to fight against Spanish colonizers. Gabriela joined the war after her husband, resistance leader Diego Silang passed away and formed a new group in the Abra mountains. She led them for four months before she and her fighters were captured. She was executed in 1763, but her fight didn't go in vain as many Filipinas celebrate her life through the party-list Gabriela which advocates for women's rights.
Melchora Aquino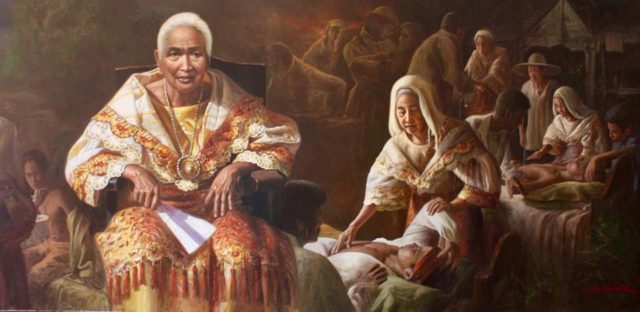 Popularly known as "Tandang Sora," Melchora Aquino was just a regular woman who tended a store in Balintawak. But when the Philippine revolution started, she housed sick and wounded Katipuneros in her home and tended to them. She was later given the name "Mother of Katipunan."
Marcela Marcelo
When Marcela Marcelo's husband was imprisoned, it was up to her to protect her son by joining and leading revolutions against the Spaniards. She was popularly known as "Selang Bagsik" and "Henerala Sela" for her bravery in battle. Carlos Ronquillo, Emilio Aguinaldo's private secretary, described her in his book as a woman "who was always in the heat of battle with no weapons but a bolo." She died in 1897 during the Battle of Pasong Santol where she led her men to overrun Spanish trenches.
Trinidad Tecson
At 47 years old, Trinidad Tecson joined the Katipunan in 1895 and aided in capturing firearms and ammunition from the guardia civil in Caloocan, Rizal. Later on, she organized a group of Filipinas to nurse wounded and sick soldiers during the war. She was dubbed as the "Mother of Biak-na-bato" and later, the "Mother of the Philippine National Red Cross" since the American Red Cross recognized her nursing work.
Simeona Punsalan-Tapang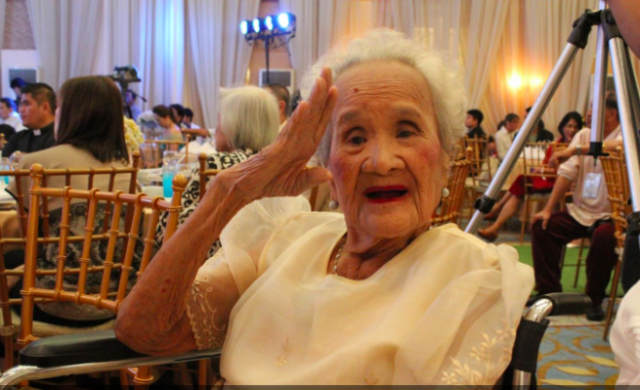 "Kumander Guerrero" was the last living high-ranking female commander of the Hukbong Bayan Laban sa Hapon (Hukbalahap). She was part of the Battle of Mandili where they fought Japanese soldiers in Candaba, Pampanga in 1944 and led troops against enemy forces in Arayat, Pampanga. According to Inquirer, Huk Supremo Luis Taruc described her as a "big-bodied woman with a man's strength, fond of wearing a man's clothes, adept at handling an automatic rifle, and would command on the firing line." She passed away in 2016 at the age of 92.
Remedios Gomez-Paraiso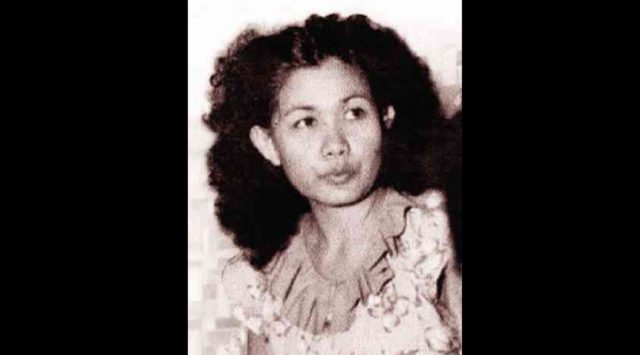 Another notable female Hukbalahap commander was Remedios Gomez-Paraiso, aka. "Commander Liwayway." In the book Kumander Liwayway, written by her younger brother Andrew Gomez, she was described as "fearless and intrepid" who led several successful battles against Japanese soldiers. She was also known for wearing bright red lipstick to battle and would always have well-styled hair. "Her troops were surprised to see their commander so dressed up, as if she was going to a social function. But in the current situation, her men pictured her as a fearless and courageous leader unafraid to die. Her appearance inspired her men and motivated them to fight harder," Andrew wrote.
Nieves Fernandez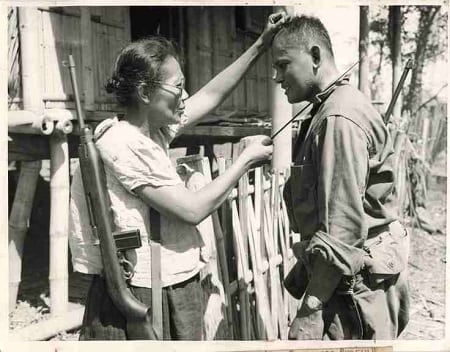 Schoolteacher Nieves Fernandez was a female guerrilla leader during World War II. She was known for using "crude weapons" like homemade shotguns and in one photo, she's seen demonstrating on an American soldier how she'd kill with a bolo. She and the resistance group she led killed around 200 Japanese soldiers at the time. Obviously, she's no woman you should mess with.
Lorena Barros
#OurAncestorsThursday:Filipina poet-activist Maria Lorena Barros was co-founder of the militant women's org MAKIBAKA pic.twitter.com/IXGqlsaHGt

— JASS Southeast Asia (@JASSSEA) September 10, 2015
When she was an anthropology student at the University of the Philippines, Lorena Barros became a student activist who fought for women's rights during Martial Law. She's also one of the co-founders of the Malayang Kilusan ng Bagong Kababaihan (MAKIBAKA). Lorena became a target during Ferdinand Marcos' regime and she evaded arrest by joining the National People's Army (NPA). She was captured and tortured, but that didn't stop her from fighting within the mountains of Southern Tagalog. She died in 1976 after a shootout and she was said to have refused medical treatment in exchange for information about the other rebels.
Art by Marian Hukom
Follow Preen on Facebook, Instagram, Twitter, YouTube, and Viber
Related stories:
Pres. Rodrigo Duterte probably never heard of Gabriela Silang and other Filipina warriors
The five women who moved Filipino history forward
Have we ever thought about the cost of today's freedom?
8 restaurants where you should celebrate Independence Day
Sister Stella L., Batch '81, and other Martial Law movies to watch