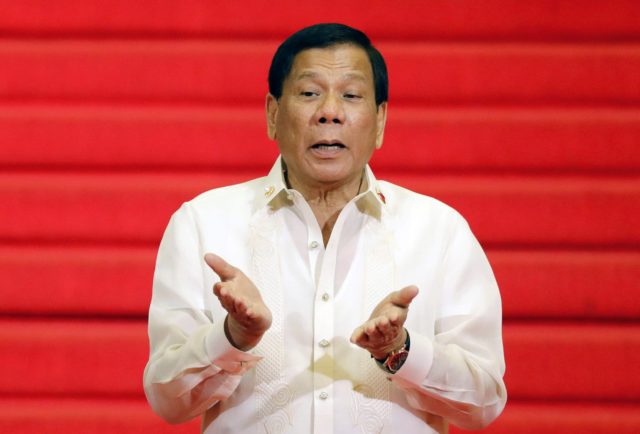 Just a week after saying he prefers not to hire a female Ombudsman, Pres. Rodrigo Duterte has once again expressed his disbelief toward women. This time, he says that women shouldn't do certain things, like fighting in the battlefield.
"I believe in woman (sic), the competence, capability. Pero hindi lahat sa buhay dapat. Hindi. (But not everything in life is for them. No.) Dapat lang, it's not appropriate. You cannot stand threats and intimidation," the president said in a speech in Davao City. Take note that he also said this in response to the #BabaeAko social media campaign, which was made to squash misogyny and sexism in the Philippines.
In case Pres. Duterte doesn't know about the women who have fought bravely in war, here's a refresher.
During the pre-colonial era, women were known to pick up arms because it was their duty to protect their land. One of the most notable was Princess Urduja of Pangasinan. Fast forward to the 1700s, Gabriela Silang became the first female leader to fight for independence from the Spaniards. Other badass Filipinas who led revolutions were Teresa Magbanua (known as the Visayan "Joan of Arc") and Agueda Esteban.
Today, there are women who are part of the Philippine army, especially the Special Action Force. They are fighting wars and braving terrorist territories in the country. Let's not forget the female NPA rebels that Pres. Duterte wants to "shoot in the vagina." Anyone who says women are incompetent in battle are either unaware of their strength and capability, or they're scared of it.
Feel free to comment or tweet us other Filipina warriors you know about. Let's show Pres. Duterte that women are indeed capable.
[
Inquirer.net
]
Photo courtesy of Reuters via The Washington Post
Follow Preen on Facebook, Instagram, Twitter, YouTube, and Viber
Related stories:
What's wrong with appointing another female Ombudsman?
The Special Action Forces has an opening for female soldiers
Don't give Pres. Duterte a free pass for his "shoot in the vagina" joke
Pres. Duterte's cuss words and threats don't mean he's a tough guy