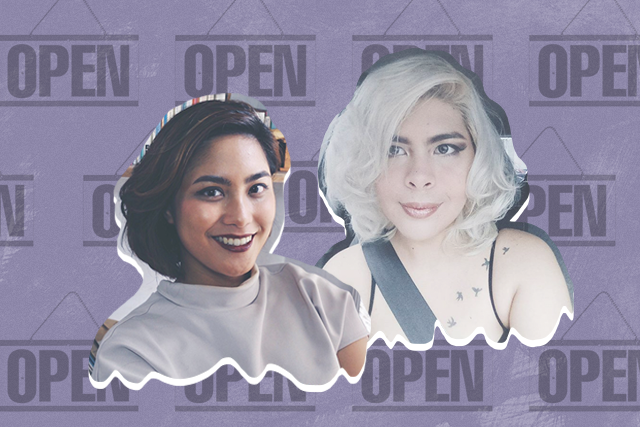 It's 2018: people are more open-minded and opinionated, knowledge is practically available online, and sex isn't that much of a taboo topic anymore. Or so we thought.
Although a lot of people freely talk about sex and sexuality, sometimes important questions are still left unanswered. "What's the best birth control pill?" "Can I get an STD from this?" "What should I do to please my partner?" and the list goes on. Another spectrum of the conversation will also include comments that equate the number of partners to a person's level of "sluttiness," which is a mentality that should definitely be abolished.
Sex shouldn't have a negative connotation because it's a natural act, but people still don't find it an appealing topic to tackle. That's why when we saw that Now Open PH started posting about their goal to promote and educate on "sex positivity" via their online platform,  there was a glimmer of hope to turn the discussion around for the good.
Hello, Twitter.
We are NOW OPEN and ready to share the joys of sex positivity!

#NowOpenPH pic.twitter.com/9Bw3YPmYfD

— Now Open PH (@NowOpenPH) June 3, 2018
Now Open PH has yet to unveil the surprises they have in store (the first one will be this Saturday!) so we decided to speak to its two founders, Trisha O'Bannon and Cai Antonio. Scroll down to read why they started this initiative and how they learned about sex in a conservative country like ours.
Growing up, what was your introduction to talking about sex in general, including the misconceptions?
Cai Antonio: I grew up very curious about my body. Primarily about how it can feel types of sensations. The question in relation to sex seemed to derive from this curiosity. The thing is that I never really talked about it with anyone but there was always this sense of wanting to know more about it. Like I said, I've always been curious, and I satisfied this curiosity through bodily explorations. I was really young then and I didn't think of it maliciously at all. I simply examined my body in such a way that was playful and informative. The curiosity I had as a kid never really left me. It simply transitioned into curiosity about the other aspects of sex and sensations.
Trisha O'Bannon: My dad was incredibly open to talking about sex because he wanted to make sure I was being safe. He was actually a huge inspiration for me to start this because I wanted to help other people in the same way he helped me. It was a huge contrast to my conservative Catholic school education which didn't talk about sex, or at least talked about it only in the confines of marriage.
How did you find ways to educate yourselves on the topic if you didn't learn it in school and/or from your families?
CA: As I said earlier, I learned mostly about my body and my sexuality by allowing myself to experience. I explored my body growing up and later on, found people to explore with me. Generally, much of what I knew about sex growing up came from experience. Of course, media was always around. But for me, I always had to find ways to know by experiencing. I wouldn't say that it's the best way to learn because in retrospect, I see that learning via
experience without prior knowledge is dangerous. You really don't know what you're getting into. I guess that's one of the reasons why Now Open is something I really dreamed of putting up—I wanted to give people prior knowledge that is integral to understanding how sex works before they go on experiencing it.
TOB: Growing up, I would spend hours on the weekends just looking up things about sex. Wikipedia articles, teenager-oriented websites, erotic fanfiction, pornography. As a teenager, my older friends would tell me stories and give me advice. I used to talk to my dad a lot to vet the information.
As women who are open on discussions about sex and the like, what are the most shocking questions you've received?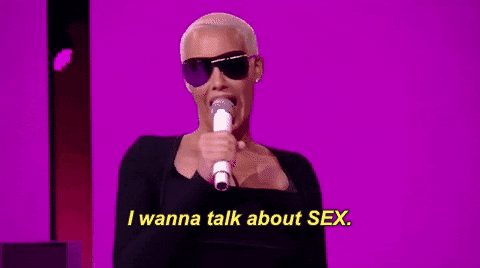 CA: I wouldn't necessarily say I receive shocking questions but I would say that I receive questions that deal a lot with grappling on their conception of what is normal. We all have this idea of what sex should look like, forgetting that it's a personal experience that we all form to become what we make it out to be. I like to think that everyone starts learning about such an important aspect of being human in some way, so it never really shocks me how simplistic or complex a certain inquiry may be. Added to that, I think It's not about what people should know but I think it's more of what people want to know, and how they are making efforts to know. It's not shocking, but I think it's wonderful.
What surprises me about what I do is that I receive more affirmation than I do discrimination. I mean, I have some disrespectful people come my way from time to time but the amount of positivity I receive for doing what I do overwhelms the negative. I feel respected for what I do more than I feel ridiculed. Ultimately, it's proven that there is a need that Trisha and I are answering to; a need that has been suppressed by a conservative culture for so many years, that people forget the power of discussion and discourse on a topic so integral to being human such as sex.
TOB: Most questions don't shock me anymore, especially because these were the same questions I asked myself and others when I was growing up or starting to have sex. I'm more shocked at the fact that even some supposedly basic things I take for granted, things I thought were common sense, actually aren't taught to most people. I'm also sad at the lack of information and accessible options for women to have safe sex and avoid unwanted pregnancies. A bulk of my questions come from women who are terrified of having sex because they don't know how to be safe, or from women who have had unprotected sex and are now panicking about the potential consequences.
How about the challenges you face as outspoken advocates on sex positivity?
CA: The challenge I ultimately face is not the disrespect and the sexism. When you have a strong sense of self; and when you are highly selective of the opinions that affect you, these negative byproducts of what I do cease to matter. The challenge that I deem the hardest to tackle is providing ideas, information, and knowledge on sexuality and gender in a way that is accessible to everyone. I dream of reinventing Philippine culture into one that doesn't view sex as something to be ashamed of but rather, is something that is a normal aspect of being human—something we can openly talk about without having its negative connotations. In order to do this, I continuously face the challenge of expressing my ideas in a way that people can resonate with and apply to their lives—and it's not the easiest thing to do but I do it anyway because I have a dream I need to make a reality.
TOB: As someone who is open about sex, I often get unwanted advances or propositions. It's not particularly bothersome because I understand that it's unusual to talk about it, and some people end up processing that as an invitation to cross a line. Others use it as an opportunity to talk down to you, bring down your self-worth, or devalue the work that you are doing. It's something that actually pushes us to work harder because we see that so many people either fear or hate sex so much that it somehow threatens them that sex positivity even exists. It's hard work, but necessary.
What's the turning point for you guys to start Now Open?
CA: Being quite vocal on Twitter about sex and its aspects, I would get a lot of responses saying how people were amazed at how I was so open about such a taboo topic. Sex, I believe, is an integral aspect of the human experience. How can we take advantage of, and be smart about sex if no one talks about it? How can we enjoy and accept pleasure if it's always seen as taboo? These are problems that I wanted to find solutions to, and Now Open is the starting point of those solutions.
TOB: I used to get a lot of questions on CuriousCat about sex, kink, and polyamory, which eventually led to me landing a weekly sex column on Scout. While I enjoyed writing for them and learned a lot from the experience, I always felt that I wanted to do something broader in scope and more hands-on. Cai and I started talking about Now Open almost immediately after I stopped writing my column.
How do you define sex negativity and how can people combat it?
CA: Sex negativity is a belief that is deeply entrenched in our culture. It is a belief that says sex should be done a certain way; that people who engage in sexual practices must meet certain cultural requirements in order to be accepted. It is a policing of pleasure and the ways in which it is experienced. Now Open rests on the idea that sex is a unique experience that can be personalized and made to fit distinct personalities. Despite what culture dictates, Now Open stands defiant in the belief that sex and pleasure are sensations that everyone deserves to experience. We aim to provide our audience with both the correct information and alternative ideas on sex which make up the skill set for a safe and enjoyable experience of sex and pleasure.
TOB: Sex negativity is when people try to limit what consensual sex can and should be based on their own morals or beliefs. The easiest way to do it—that doesn't require any knowledge or resources—is to just keep an open mind and let people enjoy what they enjoy as long as they aren't hurting anybody. If there's a sexual act or scenario that grosses you out or doesn't make sense to you, read up on it, ask questions, and educate yourself. Maybe it will change your mind, or at least help you understand how different people might be able to find pleasure in something you personally don't.
Without giving too much away, what can we expect from the platform in the future?
CA: Our audience can expect something big coming up next month. We're taking numerous steps towards structuring Now Open and we're honestly still working out the details. For more updates, our audience can tune into our Facebook and Twitter pages.
TOB: We're really excited to launch our upcoming workshop and lecture series!
What is the message or impression that you'd like to leave for people who will follow Now Open?
Both: Ultimately, we want people to understand that sex is normal, fun, and full of potential for you to learn and grow as a human being.
Art by Marian Hukom
Follow Preen on Facebook, Instagram, Twitter, YouTube, and Viber
Related stories:
Two Filipinas created an online platform for our sex ed needs
What I didn't learn in sex education but should have
Our politicians are the ones who need sex education the most
This survey says 18 percent of people use apps to make their sex lives better
Here's how you can have a happy relationship with your body