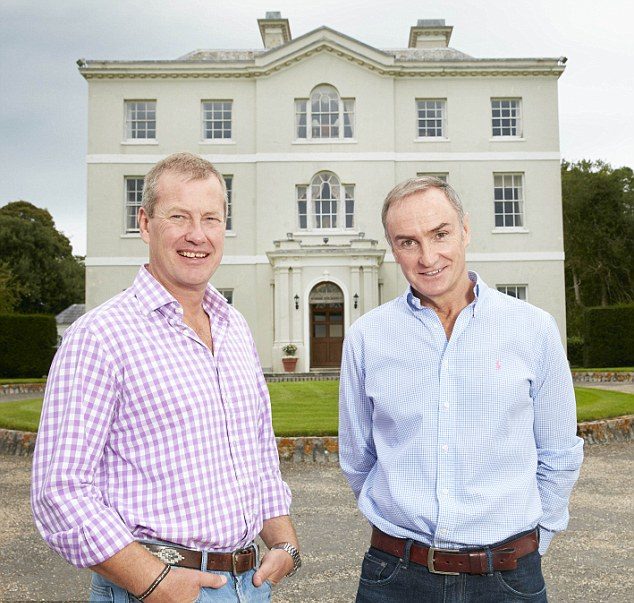 Meghan Markle and Prince Harry's wedding isn't going to be the only royal ceremony people are going to be talking about this year. According to W Magazine, Queen Elizabeth II's cousin Lord Ivar Mounbatten will be marrying his long time partner James Coyle. This is going to be the first same-sex marriage in the extended royal family.
In an interview with Daily Mail, Lord Ivar explained why they were getting married. "I really wanted to do it for James. He hasn't been married. For me, what's interesting is I don't need to get married because I've been there, done that and have my wonderful children; but I'm pushing it because I think it's important for him. James hasn't had the stable life I have. I want to be able to give [him] that." Lord Ivar was once married to a woman named Penny and have three children together. According to the report, she will be walking him down the aisle.
He also got a positive reaction from his three daughters when he told them the news. He said, "When I mentioned it to our eldest daughter, Ella, she said, 'Oh Pop, it's not a big deal. It's so normal nowadays.' Of course that generation, they're completely cool about the concept of this… We'll be pronounced partners in marriage, but the ceremony itself will be very small. It's just for the girls and close family and friends."
There is no date yet but the wedding will be held later in the summer in a private chapel in Davon, Lord Ivar's country estate. We wonder who will be on the guestlist. Do you guys have any guesses?
[Harper's Bazaar and W Magazine]
Photo courtesy of Daily Mail
Follow Preen on Facebook, Instagram, Twitter, YouTube, and Viber
Related stories:
WATCH: Prince Harry gives Meghan Markle some royal pointers
Queen Elizabeth II has a framed photo of Meghan Markle and Prince Harry
Stop it with the "Meghan Markls vs Kate Middleton" comparisons
The Duchess of Cambridge gives birth to a boy: Here's what we know so far