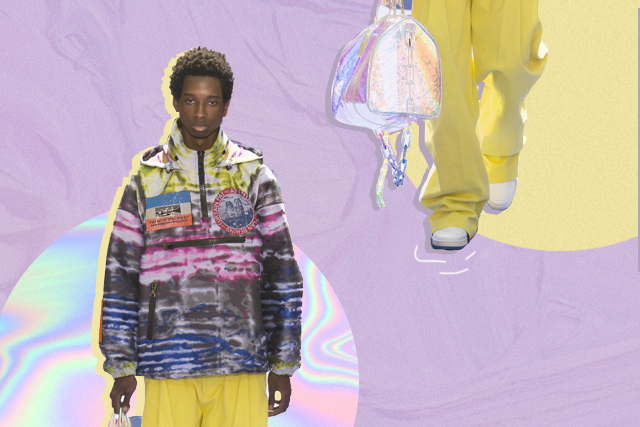 Last March, it was announced that Virgil Abloh would be the next creative director of Louis Vuitton's menswear. This seemed like a good move for the brand if they wanted to reach a wider market. This way, they would be able to create collections catering to a younger audience. Like millennials obsessed with Off-White. Last night, Virgil finally showcased his first collection for Spring 2019. It consisted of 56 looks and varied in style and colors. The show started off with all white looks and then transitioned into green hues followed by neon colors, prints, and other pieces. The fit of the clothes were oversized and the accessories followed the same theme. Imagine classic LV bags but thrice its size and in a clear green color. Despite him pushing the boundaries for this collection, not all looks made the mark (in my opinion, of course). Allow me to break down some of my favorites and not so favorite ensembles below.
Too futuristic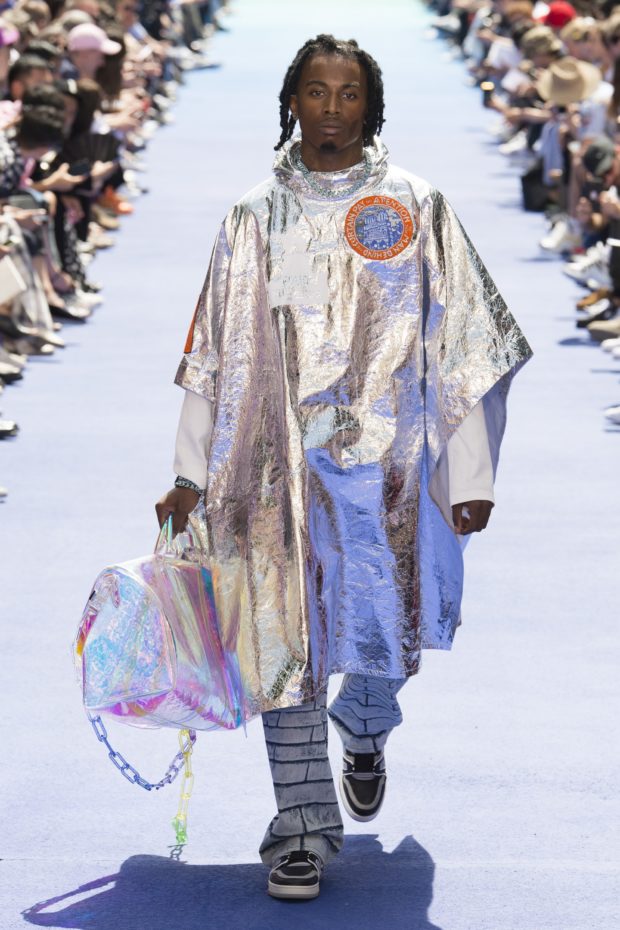 I love a holographic, futuristic look but this one was all over the place. This outfit consisted of a white long-sleeved top, foil-like poncho, brick patterned pants, and an oversized holo bag. The fashion world is obsessed with plastic right now so I understand the direction but this needs some editing.
Seeing red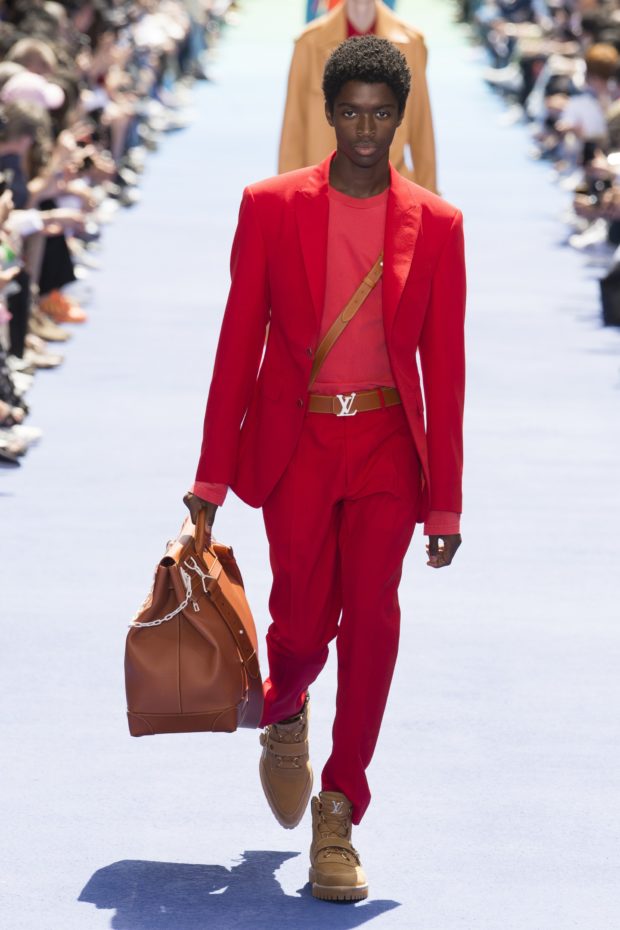 Some of my favorite looks from the show were the ones that featured red pieces. I might be a little biased since i'm really feeling red nowadays. But this outfit has me feeling some type of way. The styling of this look was great too. To break up the red colors, the model was also dressed in tan-colored accessories like a belt, bag, and shoes. Also, let's take a moment to appreciate the boots. Who else wants a pair?
Vest variation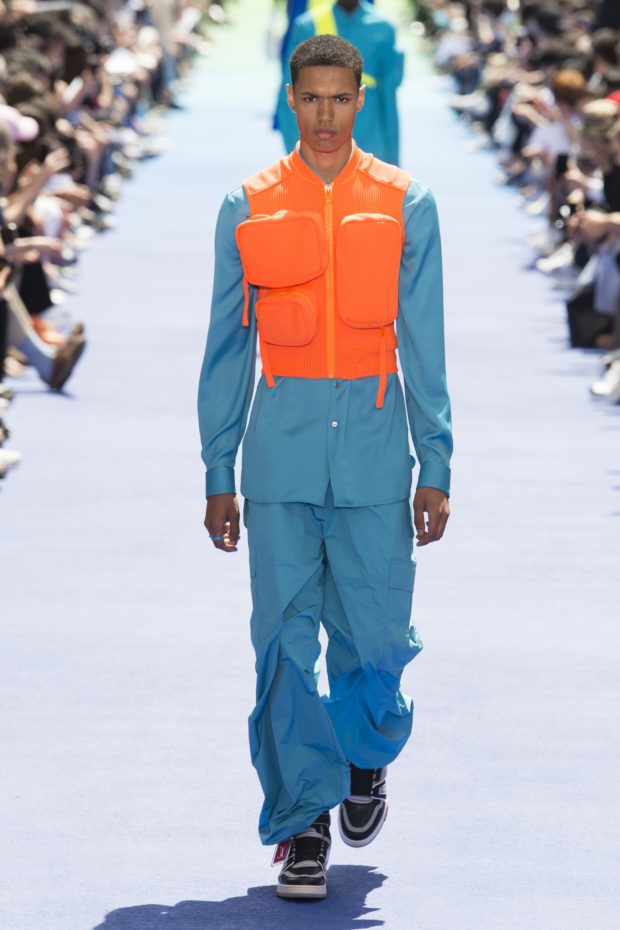 Vests are also in right now so it's no surprise that we saw a lot of them at the LV show. Virgil showcased many options. Some went on like sweater vests but with a puffer jacket-like material. Other options came in neon colors and featured large pouch pockets—I don't know about you, but I just was not feeling those particular vests.
Playful prints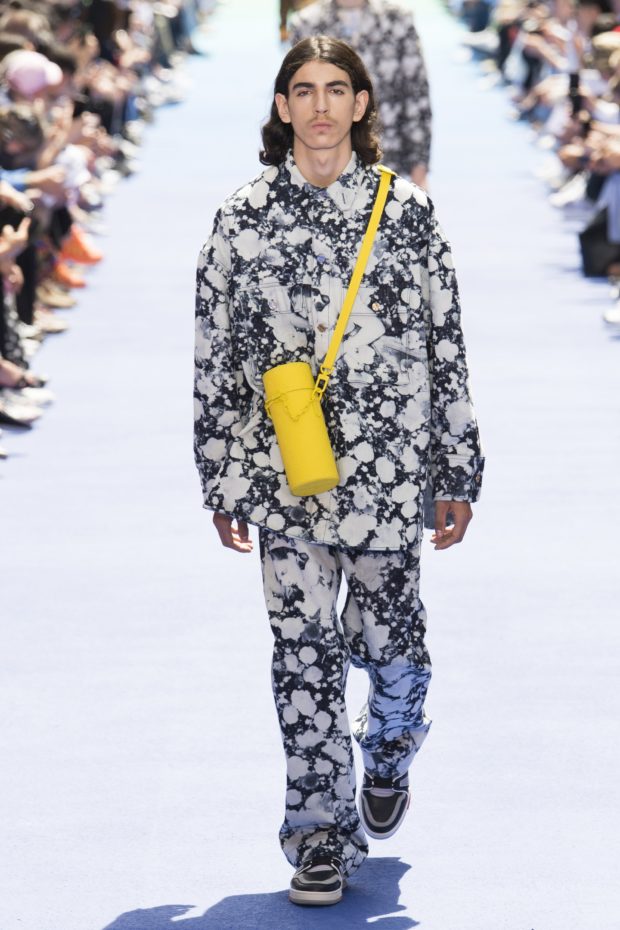 I'm a sucker for anything with crazy prints and patterns so I loved this portion of the show. Virgil showed hoodies and jackets with bright orange flowers. Another print looked like a black and white floral design, like a mix between tie dye and acid wash.
Highlighter yellow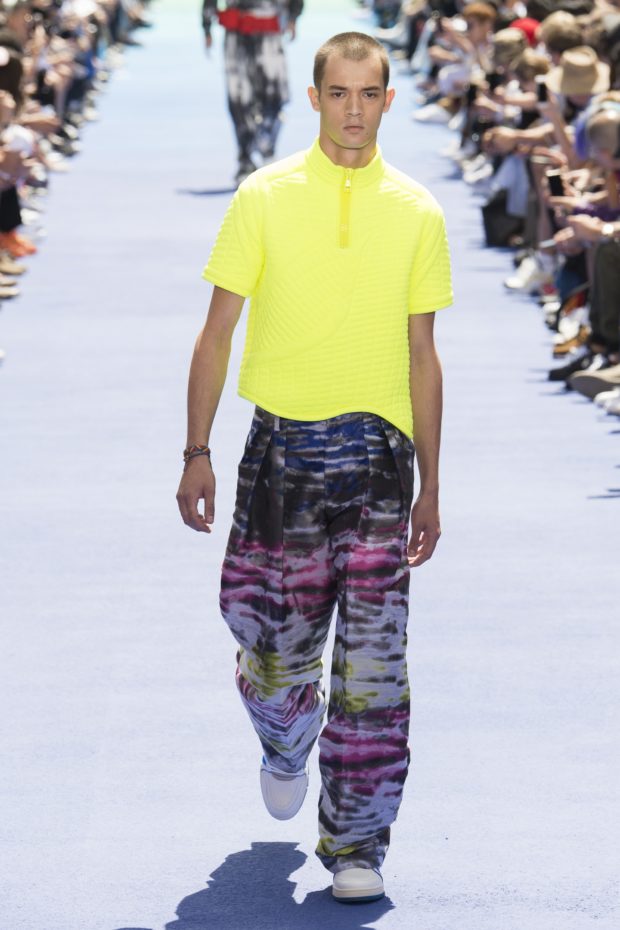 I don't think anyone looks at a neon yellow color lovingly. We always tend to approach this color with some restraint and for a good reason. Although the cut and design of this top was cool and interesting, the color was just way, way off.
Layering rules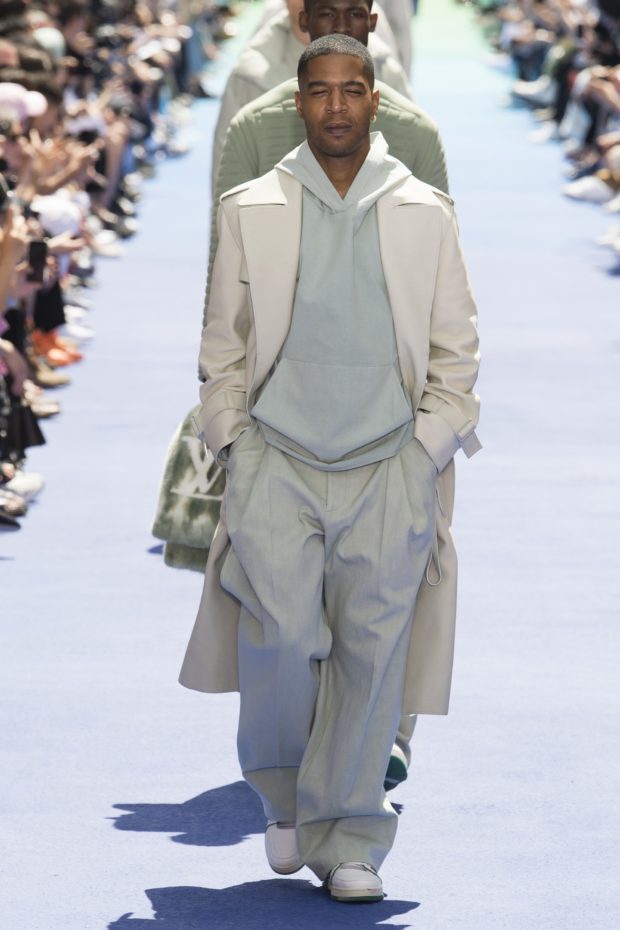 One of the things Virgil got right for his first collection was the layering. Some people are afraid to do it or aren't sure how to. If you are one of these people, take some notes from his looks. He layered coats with hoodies and shirts and ponchos. It may seem like a lot but they looked good.
Art by Marian Hukom
Photos courtesy of Vogue
Follow Preen on Facebook, Instagram, Twitter, YouTube, and Viber
Related stories:
Virgil Abloh and Kanye West shared an emotional hug after his first LV Menswear show
Off-White will open a store in Manila, are you "READY"?
Virgil Abloh's Ikea collection includes a door stop and an unwelcoming rug
Virgil Abloh is named creative director of Louis Vuitton's menswear