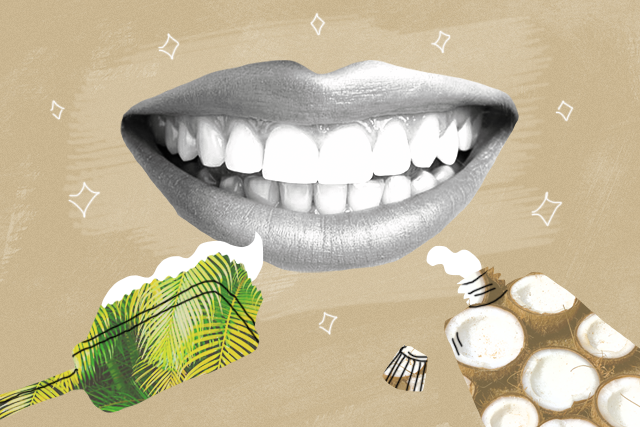 It's always fun to DIY your own stuff, especially for your vanity. This is common among people who subscribe to a sustainable lifestyle. For this weekend, you can try making your own organic toothpaste.
According to a Harvard study, this is a better option because fluoride can be poisonous when ingested and can cause cognitive impairments. Organic toothpaste contains safe, food-grade ingredients that won't burn your mouth or damage your teeth. The best part is that you can find all you need at the grocery store and you can make this in 10 minutes or less. But take note that one batch has a three-day shelf life so you should make enough for your personal use.
As of writing, I've been using my toothpaste for two days now. It takes some getting used to but it gets the job done. (I do miss the minty feeling of regular toothpaste, though.) If you want to do something productive at home, check out our recipe below.
Ingredients
2 tbsp baking soda
2 tbsp fine salt
2 packets Stevia
3 to 6 tbsp coconut oil
6 drops essential oil (any scent)
Procedure
1. Get a container—it can be small or big depending on your needs—and add all the ingredients in it. The baking soda will whiten your teeth and the abrasiveness of the fine salt will help take out the gunk. Meanwhile, the Stevia and essential oil provide the sweetness and scent. The coconut oil brings all the ingredients together.
2. Mix all the ingredients together with a spoon or popsicle stick. Take note that this won't turn into a thick paste. So just stir until everything's incorporated.
3. Store in a room temperature area and just dip your toothbrush in it. Remember to dispose of it after three days!
Art by Marian Hukom
Follow Preen on Facebook, Instagram, Twitter, YouTube, and Viber
Related stories:
Sparkle and shine: Whitening products for stained teeth
Here's how you can make sunscreen with coconut oil
How to make your own choco-peppermint soap
Lip scrub recipes that use less than five ingredients