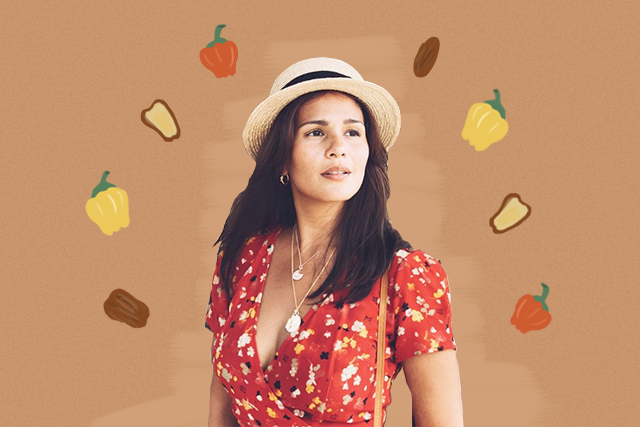 Ever since she got engaged last year, Iza Calzado has been cooking a lot and adding the hashtag #BecomingMrsWintle on her posts. It seems as though she's trying out various recipes that she and her soon-to-be husband Ben Wintle can enjoy. In a recent Instagram Stories post, she shares that cooking makes her feel "accomplished and empowered."
Luckily for us, Iza shared a couple quick recipes that you can make for appetizers or light meals on any day. We've listed them down below for you to try out this weekend.
Paleo Spiced Nuts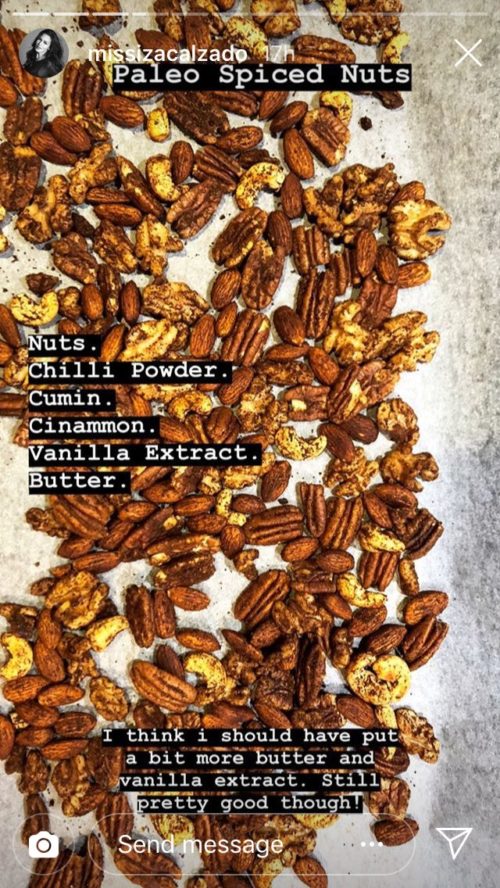 Ingredients
2/3 cup almonds
2/3 cup cashews
2/3 cup walnuts
1 tsp chili powder
1/2 tsp cumin
1/2 tsp cinnamon
1 tsp vanilla extract
1/2 butter
Procedure
1. Place the nuts in a skillet. Toast them over medium heat until they're light brown.
2. Combine the cumin, chili powder, cinnamon, and vanilla extract in a small bowl.
3. Coat the nuts in melted butter and the spice mixture.
4. Serve and enjoy while watching a movie at home.
Stuffed Bell Peppers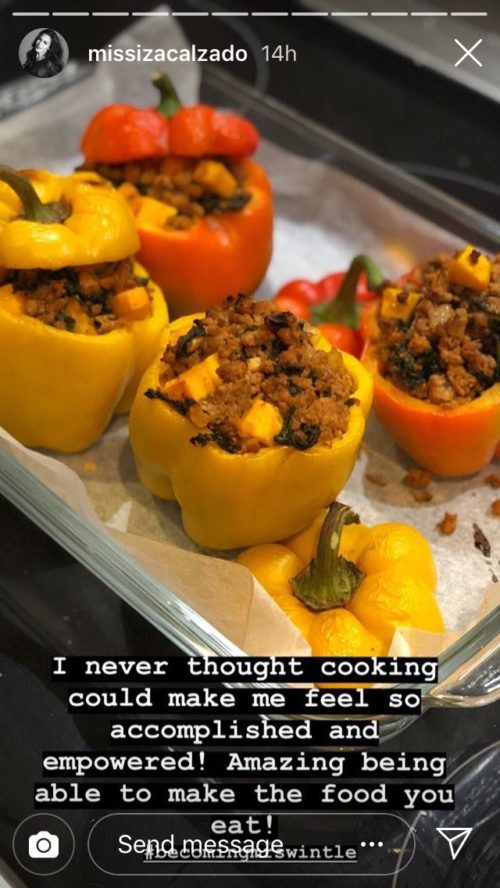 Ingredients
4 bell peppers, tops sliced
1/2 lbs ground beef
1/2 lbs ground pork
1/4 cup kale, finely chopped
3 cups squash, chopped
1/2 tsp chili powder
1/2 tsp cumin
Salt to taste
Pepper to taste
Procedure
1. Chop the tops of the bell peppers and scoop out the membranes inside.
2. Prepare the meat and veggie stuffing in a pan.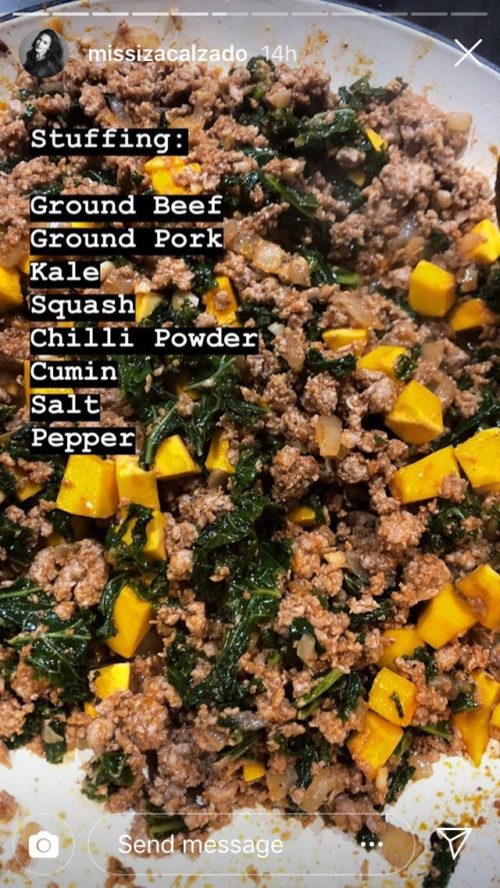 3. Once the meat gets brown, put the stuffing inside each bell pepper.
4. Bake them inside the oven until they're fully cooked.
5. Serve for your light dinner needs.
Art by Marian Hukom
Screengrabs from Iza Calzado's Instagram Stories
Follow Preen on Facebook, Instagram, Twitter, YouTube, and Viber
Related stories:
Iza Calzado's creamy spinach recipe is one good reason to eat veggies
EXCLUSIVE: Iza Calzado gets surprise engagement party in Tagaytay
Iza Calzado talks marriage plans: From the wedding dress to where it will be
Try out these salad recipes because being healthy is cool too