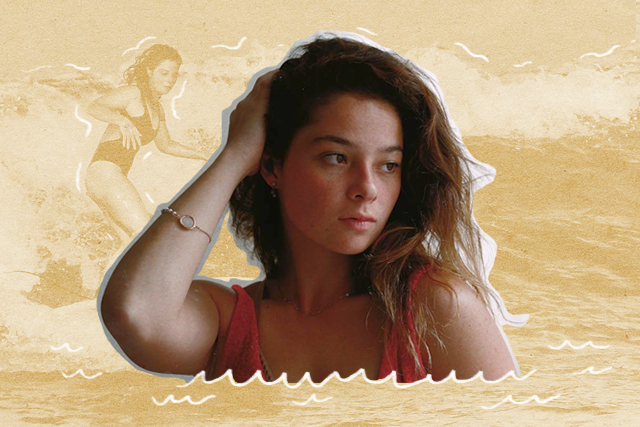 Andi Eigenmann recently revealed that she's saying good-bye to the city and artista life to live in Baler. We'd honestly do the same if it meant moving to a paradise-like place. It'll feel like it's summer 24/7 since the beach will feel closer to you.
It's also no secret that Andi has been to Baler so many times now so she probably knows the best spots there. If you happen to be planning a trip this year or next summer, we listed down some places based on Andi's feed that you might like to visit. Go list these down for your itineraries, stat!
Nalu Surf Camp
Nalu is both a surfing school and a lodging place for travelers. It also offers tours and packages that will surely complete your beach experience. Located at Sabang Beach, Baler, Aurora.
L'Sirene Boutique Resort
"Mermaids need to be well rested, at L'Sirene we want to make sure to give you a good night's rest," says L'Sirene's website. (No wonder Andi, who's a self-professed mermaid, was drawn to it.) The resort is said to have modern-designed rooms with a separate sitting area and fresh linens for the guests. The best part is that this is only a few steps away from the beach so you can literally go surfing as soon as you finish your morning coffee. Located at Reserva, Poblacion, Baler, Aurora. For inquiries and reservations, call (0917) 743-8556.
Cemento Beach
According to Aurora's official website, Cemento Beach is known for its white sand, seashells, and crushed corals carpeting the entire coast. This is a great surf spot and the best time to go is from October to February. This is when "waves tower up to 14 feet high, making for excellent and challenging surfing." Don't try it if you're still a beginner or learning because you might get swept off your boards! Plus, another popular element of Cemento is that it's considered a haven for lobsters and other marine life. Located at Barangay Zabali, Baler, Aurora.
Charlie Does Cafe
Charlie Does is a restaurant, cafe, and hostel in one. It's found along Sabang Beach and serves vegan and vegetarian meals, as well as local draft beer. And once you're done chowing down on their many dishes, you can also take a yoga class (if there's one available) within the premises to burn that food baby. Located at Buton Street, Sabang Beach, Baler, Aurora.
Costa Pacifica
Another beachside hotel, Costa Pacifica has several rooms and casas to choose from depending on how many you are and the amenities that you need. You can also avail of their activities like surfing and exploring Baler's popular sites like the famous Balete tree, Dicasalarin Cove, trekking to Ditumabo Falls, and more. Located at 80 Buton St., Sitio Labasin, Sabang Beach, Baler, Aurora. For inquiries and reservations, call (02) 519-4249 or (0917) 844-8371.
Diguisit Beach
Here at Diguisit Beach, you'll find picturesque rock formations as pictured above. It's the perfect place for non-surfers because it's peaceful and you can just chill on one of the rocks while watching the waves crash. Located at Barangay Zabali, Baler, Aurora.
Art by Marian Hukom
Follow Preen on Facebook, Instagram, Twitter, YouTube, and Viber
Related stories:
Andi Eigenmann is moving to Baler and leaving toxicity behind
Why did Andi Eigenmann quit show business?
You can't cop Andi Eigenmann's cool mom style
Thank these 5 local celebrities for your new #InstagramFeedGoals
Laureen Uy and Bela Padilla on how to work the sandy beaches