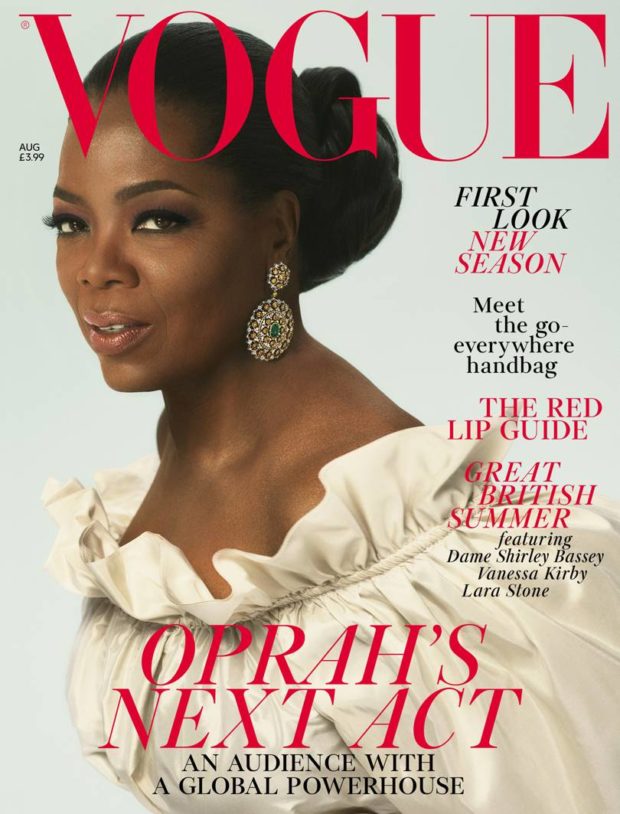 British Vogue dropped their magazine cover for August and we are all shaking! It features no other than power woman and girl boss Oprah Winfrey looking great and regal as ever. 
Oprah was photographed by Mert Alas and Marcus Piggott and was styled by editor-in-chief Edward Enninful. Her dress? A custom Stella McCartney paired with jewelry from Buccellati—and that's just her cover look. 
She had a one-on-one interview with Decca Aitkenhead and they talked about the many topics she is currently involved in like feminism, the Royal Wedding, and even politics.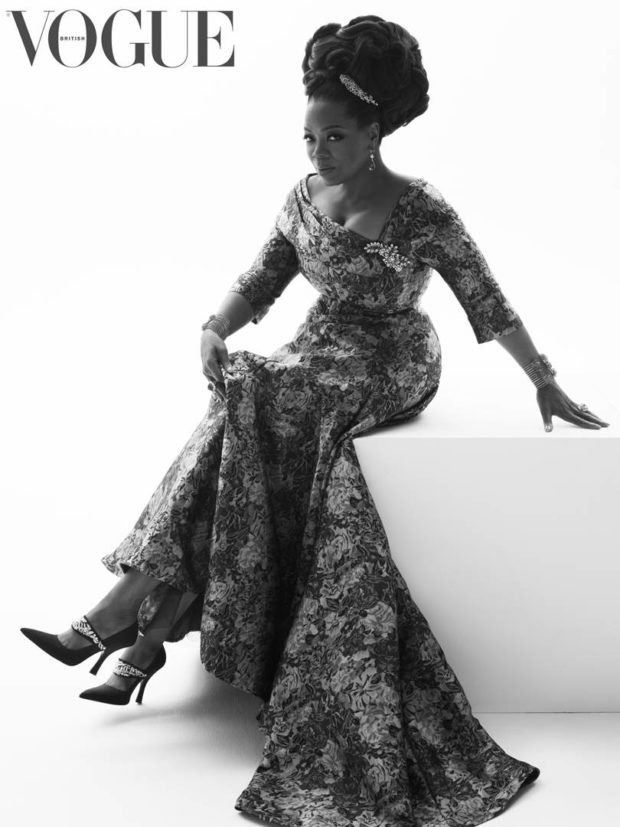 When it comes to her involvement with the #MeToo movement, she would always choose to look at it positively. "People talk about 'these are such dark times', but what if we shift the paradigm? Because I see it differently. I see, 'Isn't this remarkable that we're waking up?' For years, women have endured craziness. This is what's happening to people. They're allowing themselves to not just become corroded, but to become hysterical. You've got to lean to the happiness." Because it's true, we can fight for equality, we can fight for justice, but we can always do it with peace and love. Right?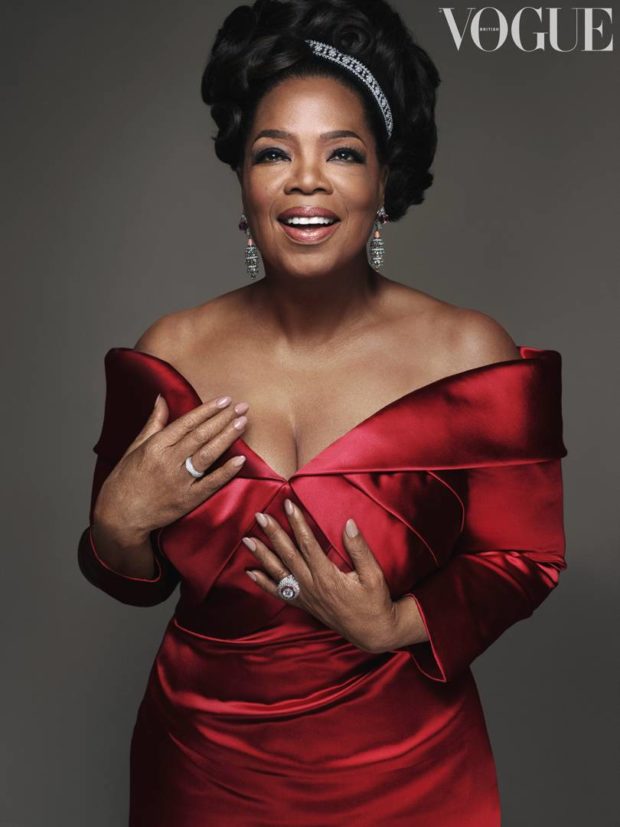 That bit above makes me wish she was running for President and heck, we even wrote all the reasons why she would be great at it. But unfortunately, she said the environment is not for her. "In that political structure—all the non-truths, the bullsh*t, the crap, the nastiness, the backhanded backroom stuff that goes on—I feel like I could not exist," Oprah says. "I would not be able to do it. It's not a clean business. It would kill me." That breaks hearts, but surely Oprah is out there doing her thing and there's no stopping her—politics need not to be involved to help others. 
On a lighter note, she also talked about her appearance during the wedding of the Duke and Duchess of Sussex where she almost (almosttttt) wore a cream dress that looked white. Stella McCartney had to work fast and created the pink look we saw on the day. Phew, fashion crisis averted! 
More on Oprah on the upcoming issue of British Vogue. Are you grabbing a copy—digital or tactile? 
Photos courtesy of Mert Alas and Marcus Piggott for British Vogue
Follow Preen on Facebook, Instagram, Twitter, YouTube, and Viber
Related stories:
Our top 5 reasons why Oprah should be US President
Celebrities speak up against sexual harassment at the Golden Globes
Take a look at Oprah's most recent purchase: An $8 million estate
From small to gravity-defying: Royal Wedding hats that almost stole the show