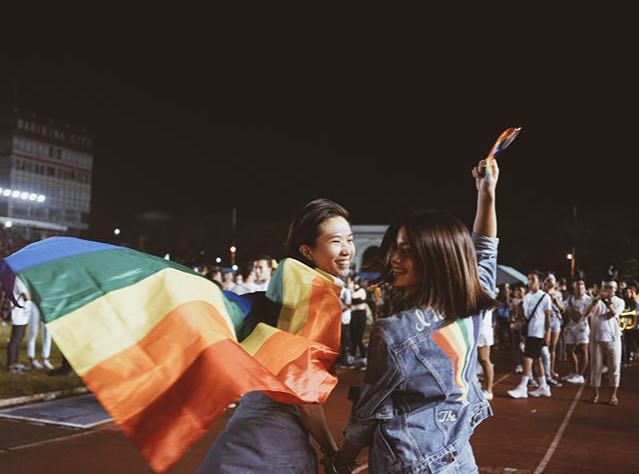 Blogger Mari Jasmine was recently spotted at the Pride March last June 30 along with personalities like Janine Gutierrez, Michelle Dee, and BJ Pascual. Just last night, she posted a series of photos from the event and opened up about her relationship with Baka Bukas director Samantha Lee.
On Instagram, Mari wrote about how Filipinos are the most loving and welcoming people she's met since arriving here five years ago. "My dream is for the same kind of love, compassion, and understanding to be shown to the LGBTQIA+ community. We still have a long way to go to reach acceptance and equality, especially here in the Philippines," she said. "My dream is to live in a world where I feel safe walking down the street holding my girlfriend's hand. A world where I have the same fundamental human rights that I would be entitled to if I were in a straight, heteronormative relationship."
You'll then see photos where Samantha is tagged, including one where they're wrapped in a Pride flag and holding hands. Samantha also posted the same photo on her Instagram account.
Personalities like Moira Dela Torre, Kim Jones, Raymond Gutierrez, and more shared their love and support on the comments section.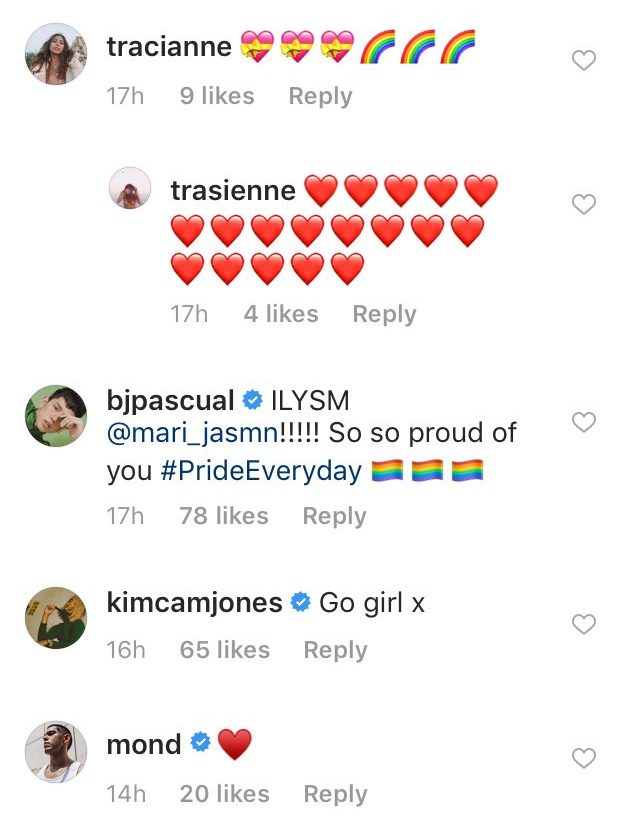 This is the first time Mari has opened up about her relationship with the director. She previously dated singer-actor Sam Milby and reportedly broke up last year. He confirmed the breakup just last March.
Mari also ended her post with this encouraging advice for the LGBTQ+ community and those who are still figuring it out: "[You] are wonderful, worthy and loved. Don't let any person or any institution let you think otherwise. I stand by you and I will fight with you forever!"
Photo courtesy of Mari Jasmine's Instagram account
Screengrabs from Mari Jasmine's Instagram account
Follow Preen on Facebook, Instagram, Twitter, YouTube, and Viber
Related stories:
Mari Jasmine's comments section is filled with book suggestions for long flights
Baka Bukas director talks LGBTQ issues with Nylon
Mari Jasmine and Laureen Uy show us the accessories to wear at the beach
How to live the values of Pride March every single day