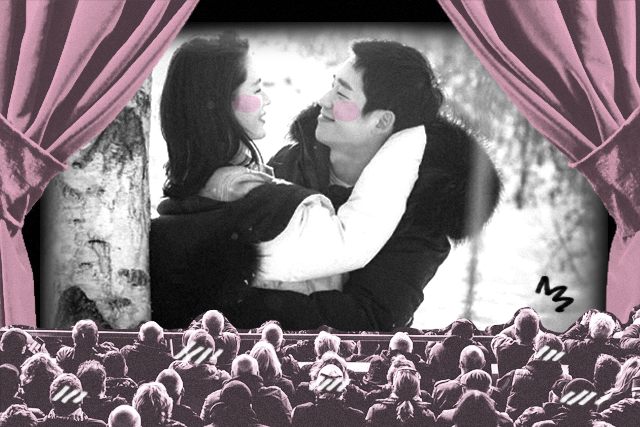 Full disclosure: I don't watch K-dramas as much as others do, but I'm pretty familiar with a lot of them. Mostly because I grew up in a household that had VHS tapes of the Tagalized versions of Endless Love: Winter Sonata and Stairway to Heaven because my aunt used to be a voice dubber. My grandma would also watch Full House and Love Story in Harvard. (Take note that she'd watch all of them REPEATEDLY.)
Years later, many would rave about Descendants of the Sun, Goblin, and other K-dramas. The latest show to tug on people's heartstrings would be the Netflix original Something in the Rain—just ask my editor.
For the uninitiated, you'd wonder why fans are so hooked on these dramas—from the plot to the characters. Well, here's a formula for you.
They don't last for years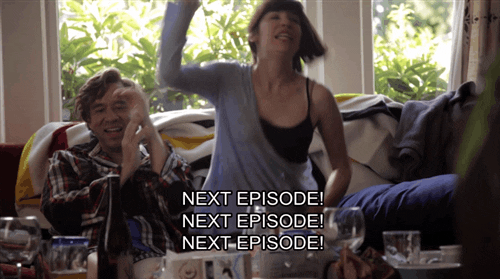 As much as fans would want to watch their favorite dramas forever, they don't have unlimited episodes. Anne Curtis told us before that what she loves about K-dramas is that they only have 20 episodes (minimum) and it's done, unlike with the teleseryes we have which last for years. If you think that's not enough for each show, do take note that each episode is at least an hour long. That said, the limited episodes will make it easier for viewers to binge-watch them when they feel like reliving everything again.
Attractive stars
Majority of K-dramas have eye candy that fans would swoon over. Just look at the reverse-harem nature of Boys Over Flowers and how young women would debate on who's the perfect guy for the leading lady. ReelRundown also noted that fans particularly love "broody shower scenes" and "princess for a day makeovers" in K-dramas.
Relatability
There's always that one character, usually the leading lady, that viewers would relate to. They can be the "ugly duckling" character, the shy and sweet girl, or the tomboyish types. K-dramas also give this fairy tale vibe that any of these women will meet the man of their dreams at some point in their lives.
The "kilig" factor
In relation to the previous point, there's the "shipping" of the lead characters starting from their meet-up to becoming a couple on the show. Whether you admit it or not, we're suckers for the occasional cheesy encounters in other shows and movies, and the ones in K-dramas are no different. What's more interesting is that most of them feel like teen movies more than anything.
It can also feel like a roller coaster to watch the characters figure out their feelings for each other and getting into awkward situations with their co-star. (e.g. Falling on top of each other and looking eye-to-eye for 10 seconds.)
Catchy soundtrack
When my grandma used to binge-watch Winter Sonata, I would hear the same songs in all 20 episodes. So whenever I randomly hear the song today, I would remember that show. One TV Asia also described it as being "transported back to another time and place (and perhaps, language too!)" when you hear a certain soundtrack. Not only are they reeling viewers in with the plot, they're making them obsessed with the songs too.
Learning about culture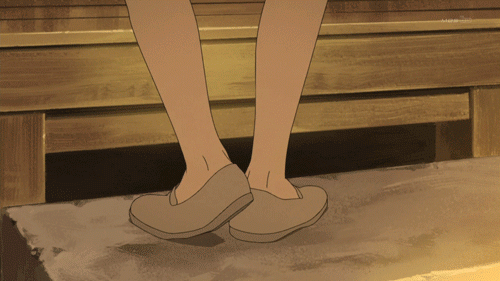 ReelRundown also pointed out that non-Korean viewers become invested in what life is like in Korea and how they act. "You learn about different societal norms by watching the day to day life of the characters. Watch even one Korean drama and you will understand that shoes are taken off at the door without anyone needing to tell you," the site said. So K-dramas become an educational medium too, especially for those who are planning to visit the country later on.
Similarities with Filipino teleseryes
My personal observation is that there are similar elements in K-dramas and teleseryes. One being the lost child theme, where they find out who their real parents are when they're adults. Another is someone having amnesia after an accident and not remembering who their love interests are. Also, when someone suddenly gets sick with cancer or goes blind. Other elements include relationship with family, drinking with friends to forget problems, and the musical montages—there are a lot.
If I missed anything, let me know in the comments section or on Twitter. Feel free to share if you can relate with the points above and your own points on why you're so obsessed with K-dramas.
Art by Marian Hukom
Follow Preen on Facebook, Instagram, Twitter, YouTube, and Viber
Related stories:
The K-drama locations Anne Curtis visited in Seoul
K-drama mama: Has becoming a mother dulled my senses for romance?
New couple alert: Park Shin Hye and Choi Tae Joon confirmed they're together
The stars of Descendants of the Sun Song Joong-Ki and Song Hye-Kyo are getting married
Take style notes from Goblin star Kim Go-Eun