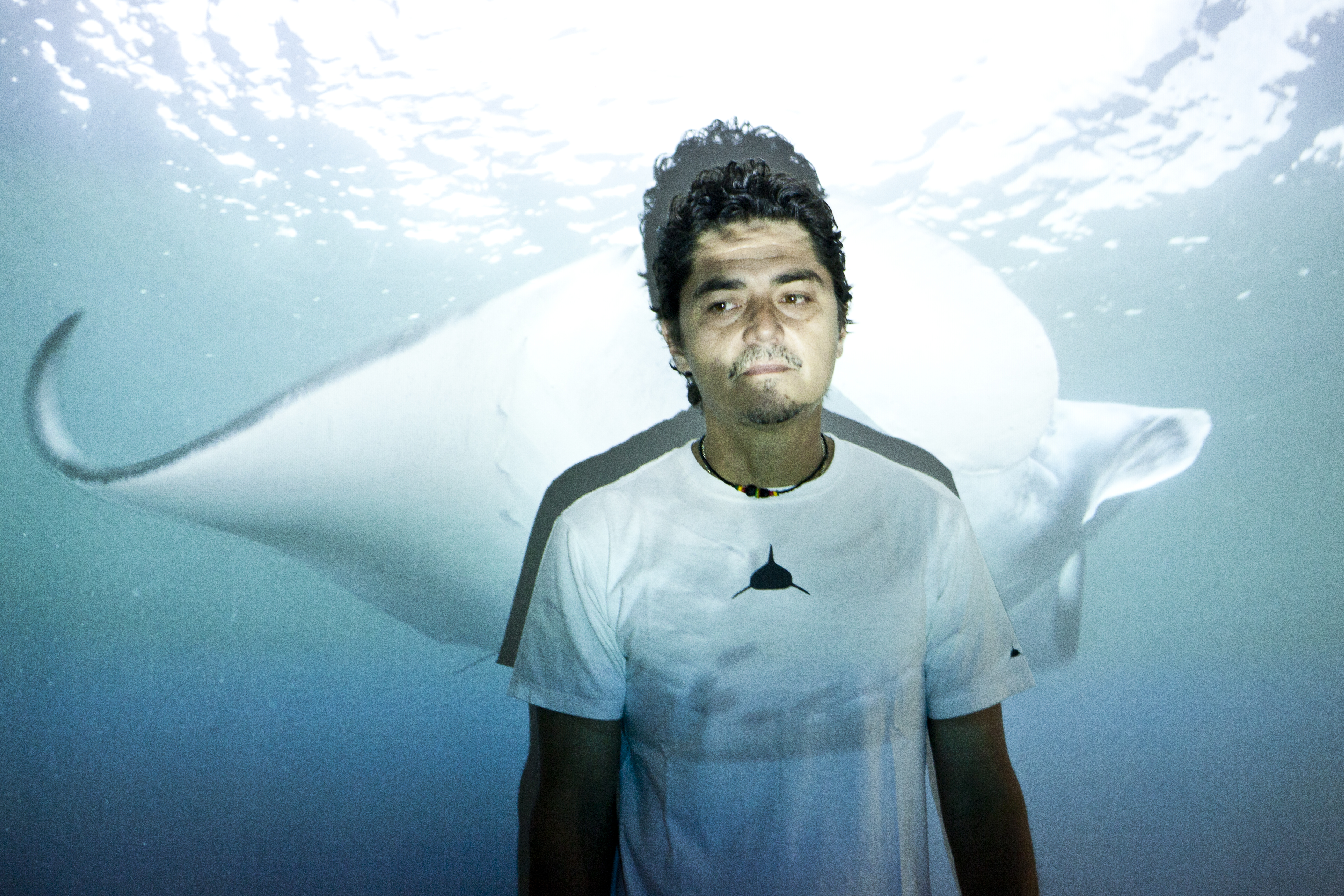 "I like sharks. They seem to be just the perfect predator," says underwater photographer Gutsy Tuason. No surprise there. It's exactly what you'd expect him to say—30 years of swimming with the ocean's most infamous predators got Gutsy in a life-long high that excites more than scares.
Nicknamed "Gutsy" for his greedy appetite when he was born, he also shares similarities with his predator subjects: he hunts from one body of water to another, and like sharks, never seems to get his fill. "The interest in the underwater world has always been with me since my earliest memory," he adds.
He's not kidding when he says he's interested. You'll find traces of his passion and explorations in his books Bahura, Anilao, and Notes from the Sea, to note a few. In here you'll also get a glimpse of the lingering danger he calls pleasure.
What he thought frightening were not underwater happenings, but human encounters. "I almost got ran over by a bangka and that pretty much scared the hell out of me!" he recalls.
When most of us would think that Gutsy has explored all the dangers of the deep, he comes up with Black Water and Open Blue, an ongoing project that poses more challenge than any of his previous works. This time, it's not just capturing sea predators in a frame, but facing everyone's fear of the unknown.
"The whole premise of black water is that the largest migration on the planet happens every night when billions of microorganisms from the deep go up to the shallow area," he says, "A lot of that stuff, nobody has ever shot before and a lot of it, nobody even has [a name for.]"

It's a tough wait for creatures to show up around the lights, and the most difficult part of it, he thinks, "is you have to give up happy hour."
Photo by Geric Cruz
Source: Pristine L. De Leon for Southern Living magazine, May 2015.