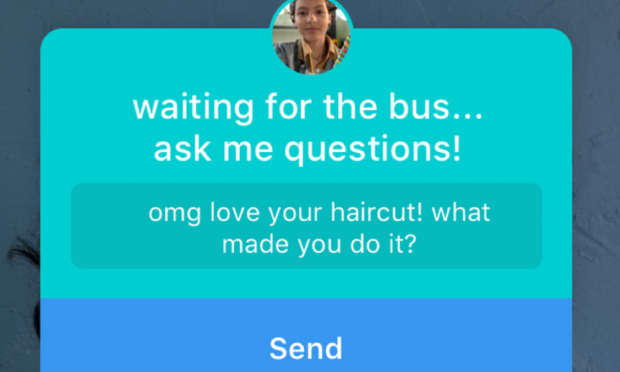 Another Instagram update dropped while we were sleeping—and it is a new interactive sticker for your Instagram Stories called "Questions." I saw it first on Eva Chen's account and eventually saw the official announcement on how to use it. 
If you're on auto-app update then you're good and it's already available when you open Instagram, but if you're not, go ahead and take a few minutes to manually click update. Okay, now are we all ready? 
The Questions sticker is as easy as using the other stickers like Poll, GIFs and so on. Just swipe up to show your options and click on the Questions sticker. Type in what you want to say to your followers like "I'm stuck in traffic, ask me anything about fashion and beauty." Decorate the story however you like then hit "share."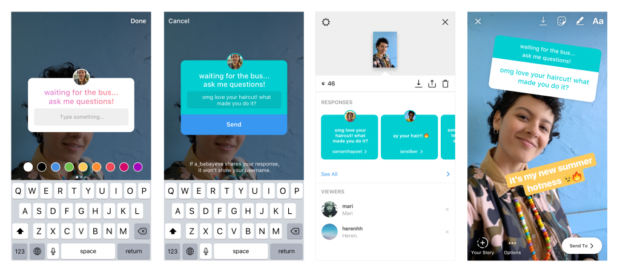 Your friends and followers can tap reply when they see your story and can reply as many times as they want through that sticker. You can find all of their questions by checking out your viewers' list, very similar to how you view results to your IG polls. 
Tap any question you'd like to answer and it'll create a new story for your response. The question will show up as context in your new story for reference. But even if you see your friend's photo and username in private, these details won't show up when you post your response. For privacy, you know. 
Just a little heads up, people who asked the questions can see how you answer and can even share your response with their own followers. JSYK. 
So that's pretty much it. How will you be using the new Questions sticker? Send out stories, ask questions, and tag us on Instagram @preen.ph. 
[Instagram Press and Refinery29]
Photos courtesy of Instagram Press
Follow Preen on Facebook, Instagram, Twitter, YouTube, and Viber
Related stories:
When going "Instagram-official" becomes the new way to validate a relationship
Why Instagram removed GIFs: Racism
Preen asks: Are you loving the new Instagram makeover?
Instagram adds updates to their Stories