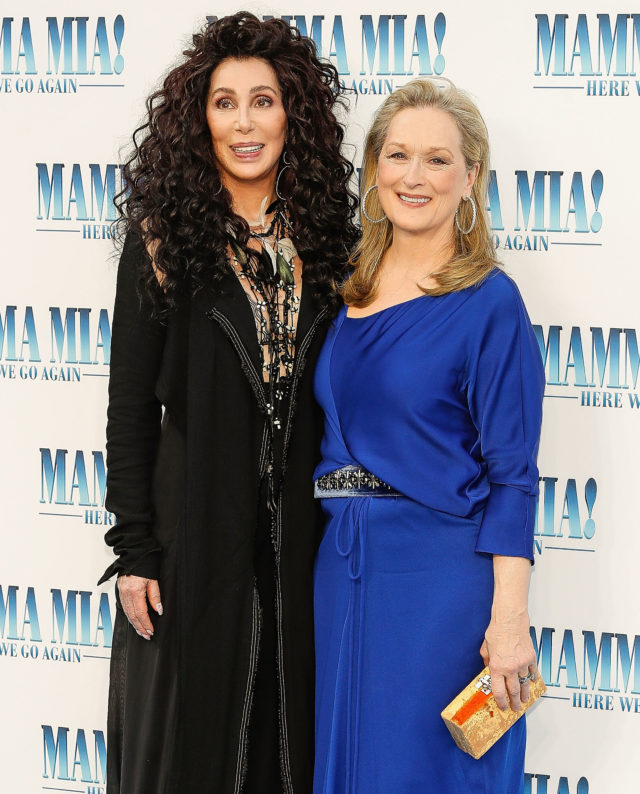 To get you even more excited for Mamma Mia! Here We Go Again, let's take a look at what happened during the red carpet premiere. The film premiered today in London and the whole cast was there, including Cher and Meryl Streep.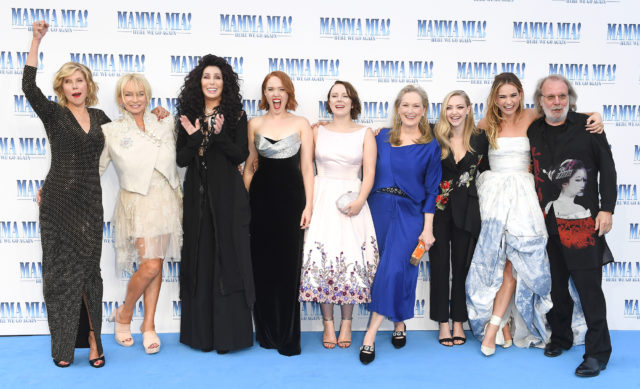 Not only did they pose for pictures but the two also shared a kiss. Sexy Beast LA posted a photo on Instagram with the caption, "A very important, historic meeting between two leaders happened today."
In the movie, Cher play's Meryl's mother. Speaking to People, she said, "I was thrilled to death, and it was so silly. It was great fun, and I love her, so it was perfect. It was great, and she was hiding watching me sing, and I was so excited. I I didn't found out until afterwards—I would have been more nervous."
If you want to catch these icons, don't forget to catch Mamma Mia! Here We Go Again out in cinemas starting July 18.
Photo courtesy of People
Follow Preen on Facebook, Instagram, Twitter, YouTube, and Viber
Related stories:
Must-read: Lena Dunham, Meryl Streep, and Hillary Clinton condemning Harvey Weinstein
WATCH: Lily James sings ABBA in this new trailer
Meryl Streep sported a fake tan for her Donald Trump impersonation
Cher is going to get the broadway treatment