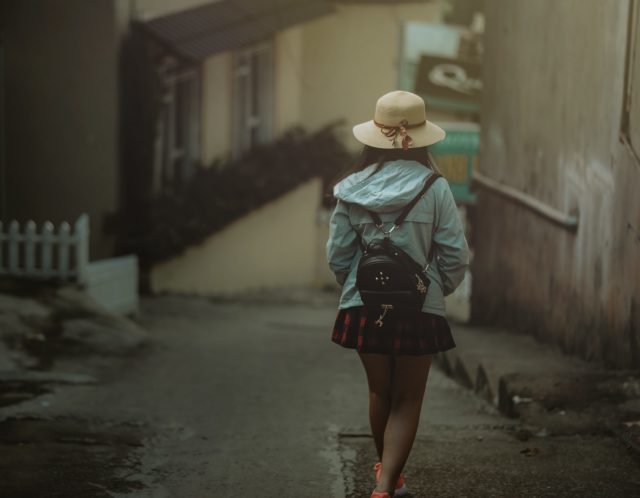 Last night, the Angono, Rizal Municipal Police Station Facebook page posted a guideline on how to avoid rape. And yeah, it's as bad as you'd expect.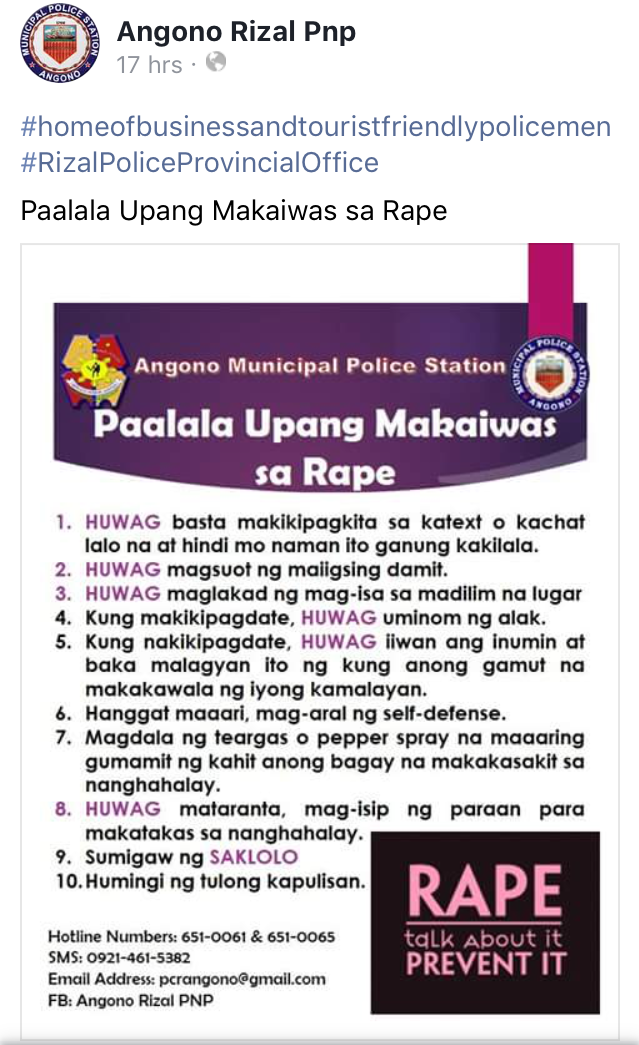 It has 10 reminders which included, "HUWAG magsuot ng maiigsing damit," (Don't wear short clothing.) "Kung makikipagdate, HUWAG iinom ng alak," (If you're going on a date, don't drink alcohol.) and so on. It also encourages possible victims to bring pepper spray and practice self-defense, as well as scream for help, don't panic, and go to the police when they're being followed.
In short, the burden is (AGAIN) given to the victims of rape. If they want to avoid it, how about making tips for rapists to stop?
This type of thinking will continue perpetuating the idea that rape is the fault of the victim, their clothing, and their actions. It also assumes that every victim can fight back in situations like this, and when they don't, they're blamed for not taking action too.
So, no, don't tell anyone what to do when a rapist is in their midst or how to avoid attracting their attention. Instead, make the streets safer and don't support rape culture.
Photo courtesy of Min An/Pexels
Follow Preen on Facebook, Instagram, Twitter, YouTube, and Viber
Related stories:
Cosmetic surgeon Joel Mendez shouldn't have been able to post bail
A woman was strip searched in front of male cops and their gazes are haunting
Finally, an anti-catcalling ordinance was passed in Manila
Stopping rape culture should stop from childhood to mainstream media
How many more medical studies do we need to end rape culture?