Isabelle Daza gave birth a few months ago and has posted lots of photos with her son. However, she has never shown his face. This morning she took to Instagram Stories to explain why.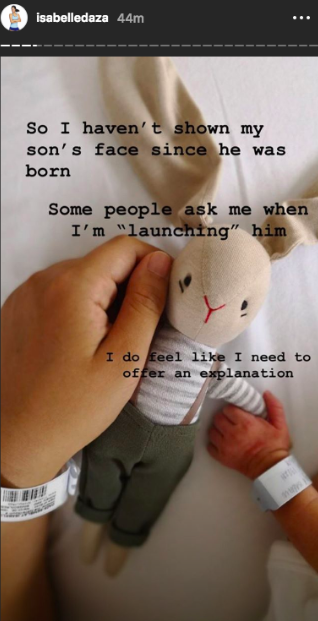 After giving birth she felt like she had to protect her baby from the world, which is understandable.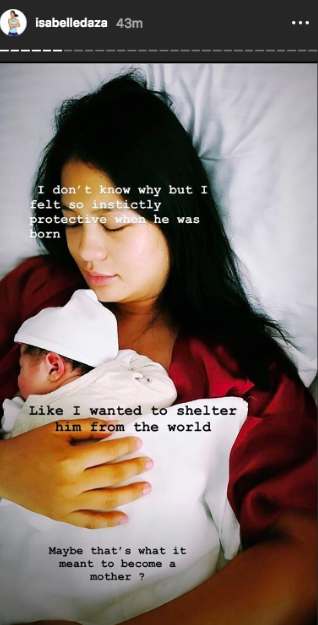 She also wanted to keep the first few months with him private.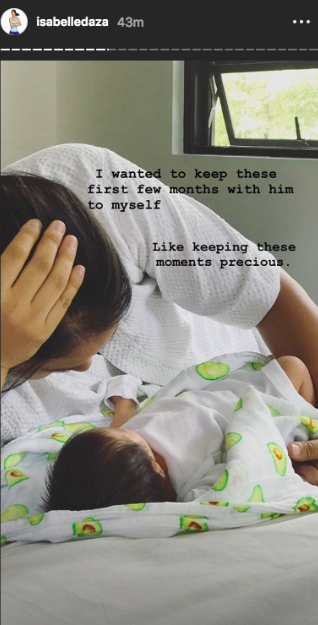 She was also afraid that people might judge him by how he looked. And, yes, people can be harsh. Remember when someone insulted Khloé Kardashian's baby?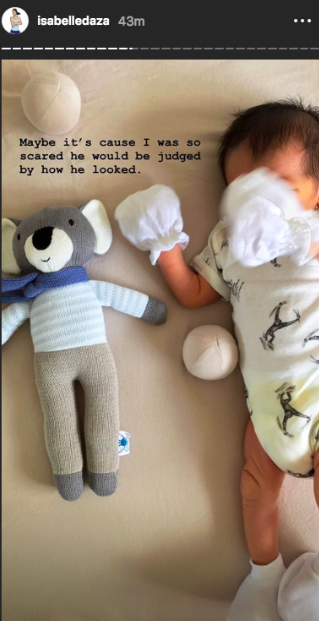 Isabelle went on to explain that maybe the reason she hadn't shown her baby's face was because of her dad.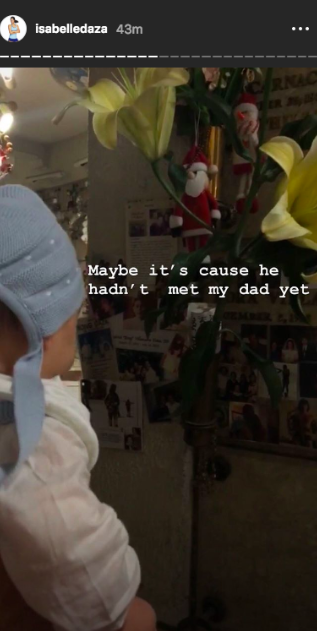 Her father passed away two years ago and Isabelle took her son to "meet" him for his second death anniversary. They also named their son after him.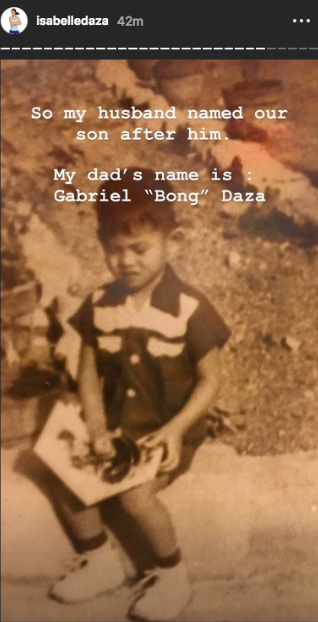 Now that we understand why she kept his face a secret, here's the first photo she shared. His name is Balthazar Gabriel Semblat. His nicknames are Baltie and Baltieboo.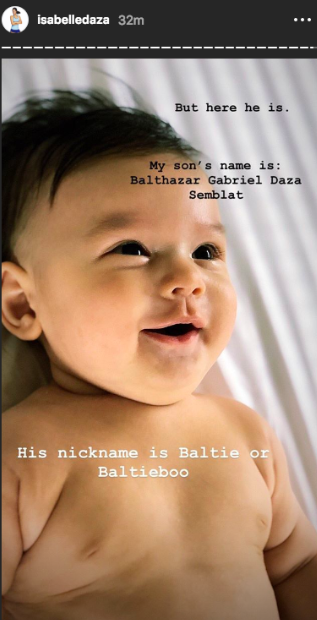 Thank you for sharing this cute photo of your son, Isabelle!
Photo courtesy of Isabelle Daza's Instagram account
Screengrabs courtesy of Isabelle Daza's Instagram Stories
Follow Preen on Facebook, Instagram, Twitter, YouTube, and Viber
Related stories:
Isabelle Daza's messy hair look made us want to forgo our combs
See the first photo of Isabelle Daza's baby boy
Isabelle Daza gets real with baby weight gain
Isabelle Daza lists all the things she Loves about Adrien Semblat and more