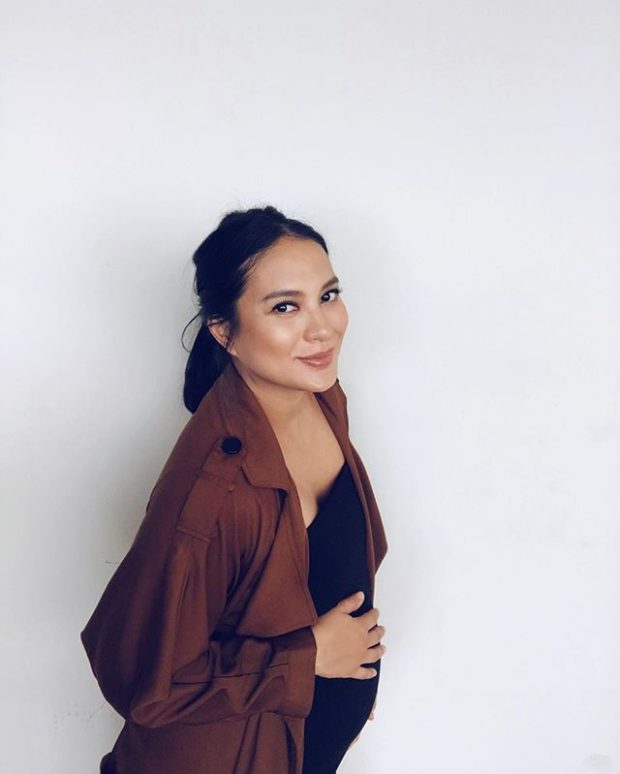 Last September, we gushed as Isabelle Daza and Adrien Semblat announced that they were pregnant and when we had a quick interview with her then, she already shared a few changes she was going through and one of them was her sleep pattern.
This time around, we see Isabelle regularly working out and eating healthy, just as she did prior to carrying a baby in her belly. But in an Instagram Story earlier today, she shared that she's actually having a hard time dealing with the baby weight gain.
It may seem casual, but Isabelle's workout post for today talks about a topic that a lot of pregnant women struggle with. "Feeling so down today 'cause I'm 194 lbs." Bodies and pregnancies vary, but according to WebMD, you tend to gain more weight when you are underweight or normal prior to getting pregnant as compared to those who are overweight.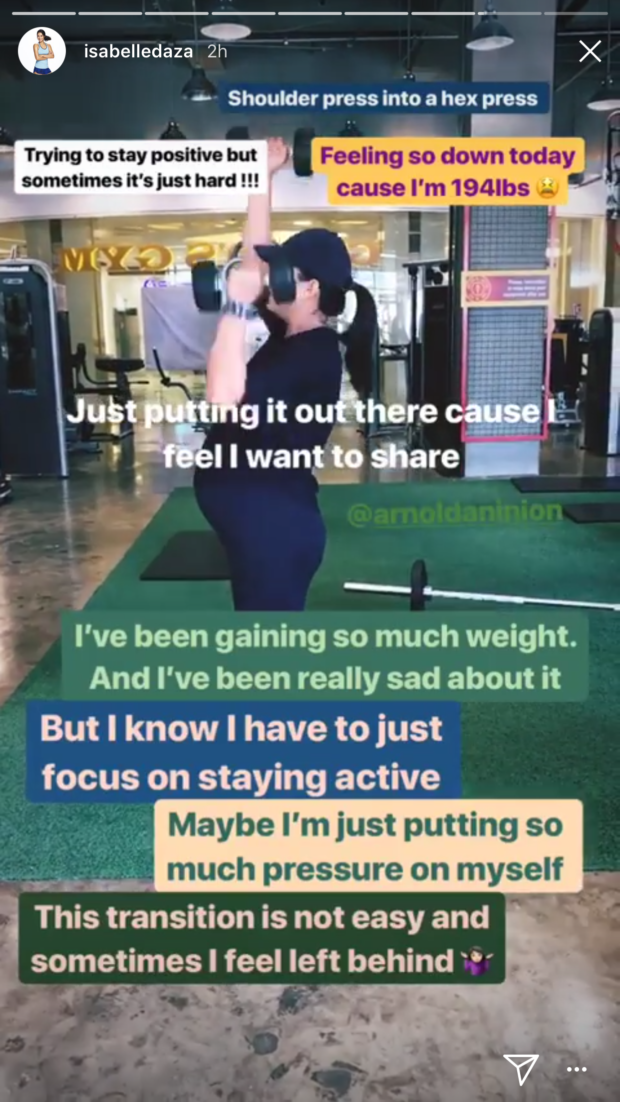 We can only imagine how fast your body changes as it accommodates your baby, and Isabelle admits to feeling left behind sometimes. She also said that it's hard to be positive at times (imagine all the hormonal changes too!), but she powers through by reminding herself that she just needs to stay active to take care of her body and her baby.
Every pregnancy journey (as cheesy as that may sound) and how women deal with it can vary, so you mommas need not to worry as there is no perfect way to go about it. We're just glad there are women like Isabelle who can open up about these things because we're pretty sure a lot of women can relate.
For more stories about parenting, pregnancy, and more, feel free to browse our Momhood section. 
Photo courtesy of Isabelle Daza's Instagram account
Follow Preen on Facebook, Instagram, Twitter, and Viber
Related stories:
An Open Letter to Moms Who Make Me Feel Insecure
How Isabelle Daza Broke the Baby News Is Too Cute
What Does It Take to Be Part of Arnold Aninion's Army?
The 'Hood You Need in Motherhood