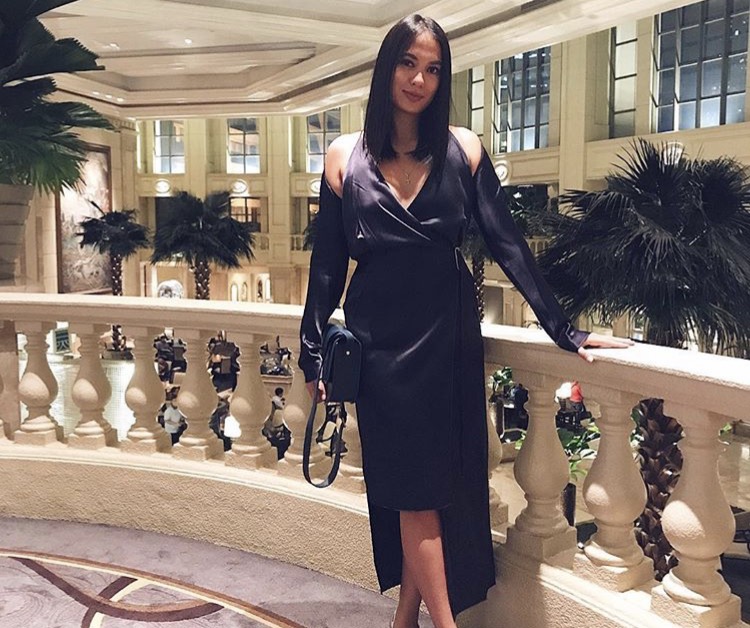 Updated on Sept. 19, 2017, 4:41 p.m.
"I'm turning 12 weeks this Sunday," says Isabelle Daza of her pregnancy. The baby news came to her unexpectedly, she says, kinda like how she made the announcement this morning on Instagram. "It was a surprise. We didn't plan it. We were shocked as well."
Despite this, husband Adrien Semblat is more than ready to welcome the little one. "He's so excited, he's already remodeling our loft." Same goes for close friend Bea Soriano, the first friend Isabelle confided the news to after her sister Ava and her cousins. "She came over to my place for eight hours and talked about having a baby."
A lot of changes are in store for Isabelle. She already admits her sleeping habits have taken a toll. But she's taking it in stride. When asked what advice beauty queen mom Gloria Diaz has given her, she quips, "What advice has she not given me?"
***
We've got baby news on top of baby news today. Isabelle Daza revealed that she's pregnant with a cute Instagram post today featuring three pairs of Stan Smith sneakers.
The news comes a year after her marriage to Adrien Semblat. In fact, their Tuscan wedding happened this month last year. There's got to be something about Septemeber!
Raymond Gutierrez, Pauleen Luna, and Bea Soriano among many others sent in their well wishes via the comments section of the post. So did Georgina Wilson and baby Archie Burnand (new playmate!)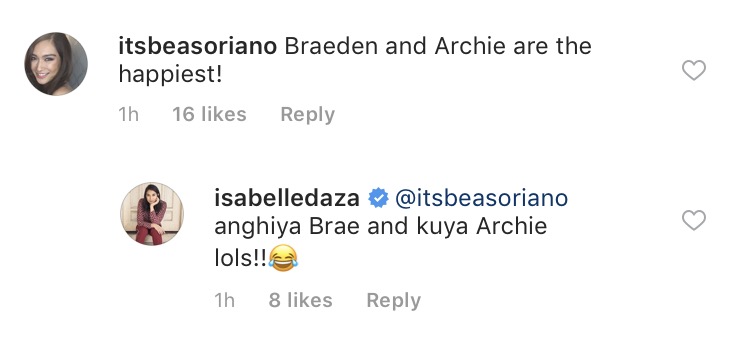 Congratulations, Isabelle and Adrien!
Photo courtesy of Isabelle Daza's Instagram account
Follow Preen on Facebook, Instagram, Twitter, Snapchat, and Viber
Related stories: 
A Closer Look at Isabelle Daza and Adrien Semblat's Tuscan Wedding
Why Isabelle Daza Wanted to Add Men's Swimwear Designer to Her Portfolio
Sarah Lahbati and Richard Gutierrez Are Excited for Baby Number 2
The Cute Trait that Baby Primo Got From Iya Vilania and Drew Arellano