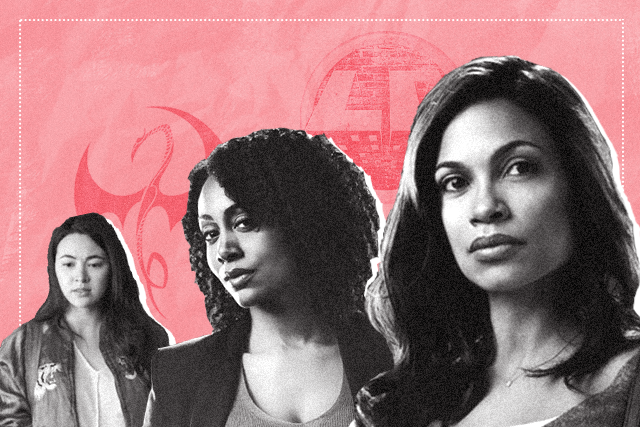 It's always interesting to learn new things from any panel. This weekend, we got the chance to attend one at Asia Pop Comic Con where they had the people behind Marvel's Luke Cage and Iron Fist on board.
Just like any superhero franchise, the shows' action is immense, there are significant crossovers, and the women are equally badass too. And we mean both the heroes and the villains. If you want to know what the cast and showrunners of the series think about the actresses and their storylines, keep reading. You might just have a fan moment with the important details they've revealed.
On character development
"Everybody gets the chance to be heroic. Everyone gets the chance to have an evolution," says Luke Cage producer Cheo Hodari Coker. They have women like Rosario Dawson (Claire Temple), Simone Missick (Misty Knight), and Alfre Woodard (Mariah Dillard) who play important roles in the show. Their storylines are as important as the main character's so it's important for Cheo and the rest of the crew to flesh out and develop them. Even Mike Colter (Luke Cage) agrees. "I like things that have a balance."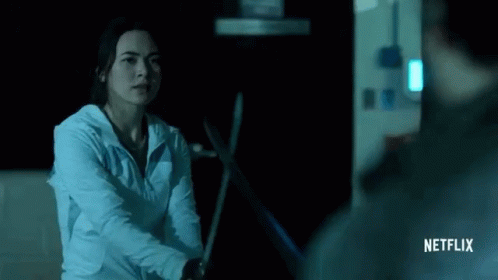 Iron Fist season two showrunner Raven Metzner also hinted at how they're going to evolve Colleen Wing (played by Jessica Henwick) in the upcoming episodes. "Colleen has a phenomenal story this year," Raven says. "It also flows from what happened in Defenders where she had to kill Bakuto, who was really close to her but was part of The Hand." So if you're a fan of Iron Fist, expect to see Colleen's journey to becoming a great, independent warrior.
On chemistry
This doesn't just include romantic relationships, it's how the characters play off of each other and how their tandems impact the story. Luke Cage and officer Misty Knight's dynamic is interesting because it's seeing the relationship between vigilante hero and the police force. Plus, both of them have the same goal to stop the corrupt Mariah Dillard and the gangs terrorizing Harlem. Cheo also said that they play "a pivotal part" in the development of Luke Cage season two.
It also helps when co-stars already have a good working relationship. Finn Jones (who plays Danny Rand aka the Iron Fist) shares that he and Jessica Henwick have been good friends since starring in Game of Thrones together. "We see a really great journey [between Danny and Colleen] this season," he says. "It's wonderful to work with Jess, who's a really good friend of mine, and building our relationship from there."
New female character coming your way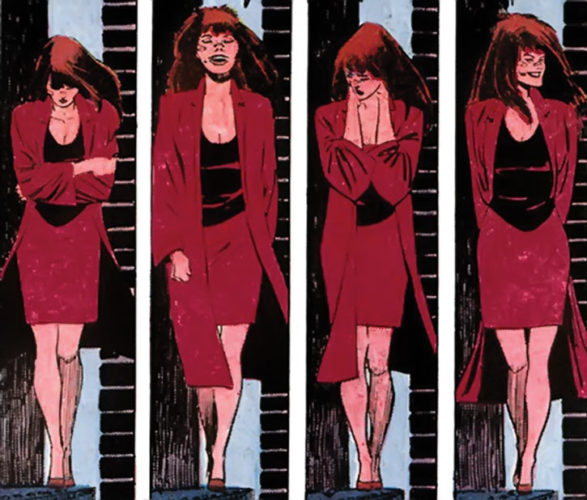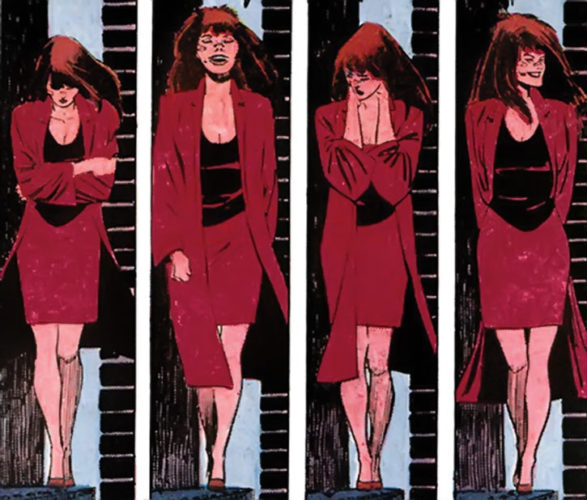 In case you haven't heard, Iron Fist recruited Alice Eve to play the villain Typhoid Mary. According to Marvel, she is a timid woman who was diagnosed with dissociative identity disorder, giving her two personalities: Typhoid Mary and Bloody Mary. She also gets telekinetic powers when she switches to these alter egos.
Raven says that Alice gave justice to the character during their shoot. He also gave everyone some comic book 101 about her: "She's originally from Daredevil, so we just pulled [Typhoid Mary] from their mythology and incorporated her into Iron Fist."
A team-up you might have been waiting for
If you already watched Luke Cage season two from start to finish, then you already saw the team-up of Misty and Colleen. In the Marvel comics, they're known as the Daughters of the Dragon, a investigative duo. Raven reveals that you'll be seeing more from them in Iron Fist season two.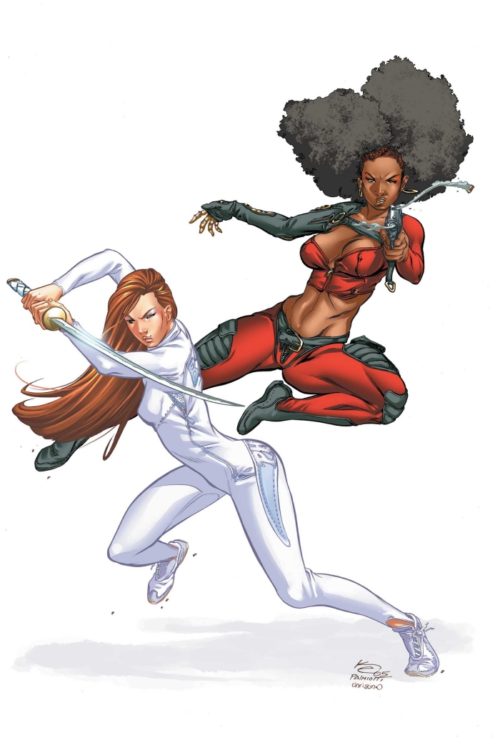 "There's so much fun to be had with these two women who are so tough, you put them together and see how their friendship grows," Raven says. He adds that they're going to be solving cases and getting involved in fights in the duration of the series. Are you excited for that?
Making sure women have equal playing field
That's something that most movies, not just superhero ones, should remember. Women aren't just significant others nor assistants to the main character/s. Cheo notes that gender was never an issue while they were shooting Luke Cage. "You don't try to make their whole being [as a different aspect to the show.] The thing is you really want everyone to shine," he says. He also adds that they had six female directors out of 13 working on the show. Props to the equal representation!
Art by Marian Hukom
For the latest in culture, fashion, beauty, and celebrities, subscribe to our weekly newsletter here
Follow Preen on Facebook, Instagram, Twitter, YouTube, and Viber
Related stories:
Actress and #BabaeAko supporter Rosario Dawson is coming to the Philippines
Wonder Woman 2 and Captain Marvel's costume: Female superhero news you need to know
How Deadpool 2 referenced every superhero franchise from Marvel to DC
Joan Lee is the unknown superhero of the Marvel universe