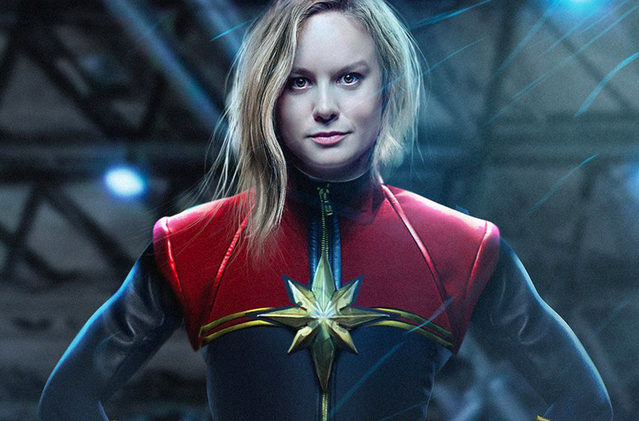 San Diego Comic Con is one of the reasons I wish I had enough cash for a plane ticket. Or teleportation powers. Sure, there are also yearly conventions here in Manila, but just imagine seeing ALL the superheroes in one place. Plus see all the never-before-seen trailers before anyone else!
Geeking out aside, this year's SDCC saw many exhilarating trailers and teasers. But what we're most excited about are the female heroes that's taking the forefront of both Marvel and DC's cinematic universes. Here's what you need to watch out for in the coming movies and films.
#1 The second Wonder Woman film
Director Patty Jenkins officially announced that Wonder Woman 2 is currently in the works. She also revealed that in a panel that it'll be set in America. There are also rumors that Charlize Theron might be cast in the film. After the first movie's blockbuster success—surpassing both Batman V Superman and Guardians of the Galaxy 2—it's only right that we get a follow-up.
#2 Marvel's first openly bisexual superhero
In case you didn't know, the comic world has an array of LGBTQ heroes. (ICYMI: Wonder Woman is one of them.) In Thor: Ragnarok, we'll meet Valkyrie (played by Tessa Thompson), MCU's first openly bisexual superhero to appear on-screen. According to Nerdy Stuff, she apparently had relationships with Thor and archaeologist Annabelle Riggs in the comics. There's no confirmation yet on whether the film will bring up her sexuality. Still, yay for representation!
#3 A female villain to look forward to
Another notable woman in Thor: Ragnarok is the Goddess of Death, Hela (played by Cate Blanchett). She's the first female main villain in the MCU, and The Verge is already predicting that she'll surpass Loki as "the best Marvel villain."
#4 First look at Captain Marvel's costume
Brie Larson is set to play Captain Marvel, the strongest woman in the Marvel universe, in a standalone film on March 2018. During SDCC, guests got a first look at Brie's official costume. Think: Captain America's star-spangled armor made for a woman. Badass, right?
#5 Female POC representation
Black Panther received a standing ovation when they premiered their trailer at SDCC. What I personally loved about it is the POC representation in the film and how female warriors (played by Lupita Nyong'o, Danai Gurira, and Florence Kasumba) are fighting side-by-side.
#6 Great news for Netflix superhero shows
You've probably seen The Defenders' teaser trailer and how Daredevil and the gang are bantering on Twitter. But if you've been following all the shows from Daredevil to Iron Fist, be glad to know that you'll see more of Jessica Jones (Krysten Ritter) fighting alongside the men. Elektra (Elodie Yung) is also back from the dead, which is exciting.
Photo courtesy of Bleeding Cool
Follow Preen on Facebook, Instagram, Twitter, Snapchat, and Viber
Related stories:
The 'Wonder Woman' Sequel Is Closer Than You Think
Meet the Woman Who Will Play Marvel's First Female Superhero: Brie Larson
Joan Lee Is the Unknown Superhero of the Marvel Universe
How Wonder Woman Became a Feminist and Gender Equality Icon