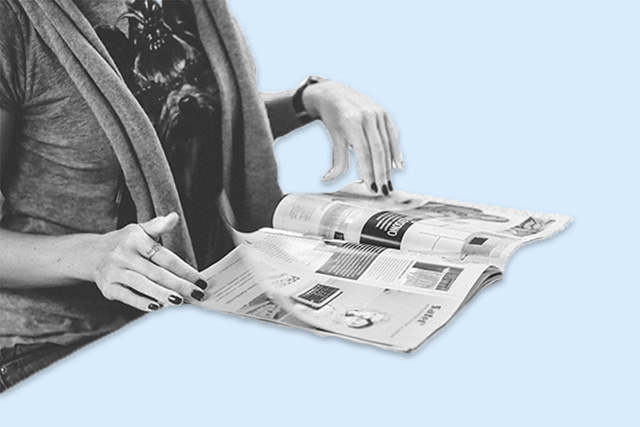 Working for this lovely publication, I became more aware of how we grew up with so many transgressions in the way we approach fashion, beauty, and lifestyle. It's seen blatantly in how models all look the same, and yet we're still struggling for more varied representation.
But it's also in subtle lines found in an innocuous article about lipstick or a trend report. We read articles that don't encourage us to enhance our traits, but give us passive putdowns. Instead of finding a product to fit our needs, we are told to set them aside to meet a standard. And that's only when we can dress a certain way or pull off a certain look.
It also seen when we are pressured to be a certain standard in the way we act. Can we just live our lives? Where is the freedom to do what we can and be guided, rather than be entrapped and be imposed upon?
Be wary of these slants that may be doing harm than good. Either put it down or click away. You're better than this.
When you need to buy it to please your man
There is nothing wrong with trying to impress someone. It's human to want validation. But if your goal when buying a lipstick is for the approval of the male gaze, then I'd rather you keep your money and buy something that's truly for yourself.
Commodifying what success should look like
An officemate of mine pointed out how there's are lists upon lists on what people should do or be at a certain age. Some of them are helpful, no doubt. But some of these sound like you're an utter failure when you don't get to tick off every item on the list. Others also aren't conscious about how people come from different backgrounds and have various opportunities. "Travel the world by 25." Sure, that's a fine goal but it also adds to that unhealthy habit of thinking how your life should look like a perfect Instagram feed. What happens if I don't get all the Visa stamps on my passport before 25? Do all airport stamps expire when you hit your 30s? I didn't realize there's such ageism at airports.
Hiding your 'unflattering' body parts
Oh, is this the part I get shamed for wearing a cropped top without having washboard abs? Is this where I am told not to show too much cleavage because it's not "appropriate"? Pass.
Mommy-shaming your outfits
Moms are cool. If you to dress like a mom—but then again, that means we're stereotyping what moms should look like—then it shouldn't be a problem.
When a product promises it will make you better than other girls
Can't we all just get along? It's 2017 and pitting women against other women isn't going to fly so high anymore. I want to buy a product which will help me feel better about myself and also something I can recommend to my friends to help them out too!
Specifying what type of girl you should be or partner you should be with
You know those listicles that glorify one type of girl or specify that "this woman is who you should be dating." Why are we so fascinated in putting people in a box? Why do we make people second-guess if they are dateable? You can be whoever you want to be, as long as you don't harm anyone or do anything illegal, and you can be with anyone who supports a healthy outlook of yourself.
Art by Lara Intong
Follow Preen on Facebook, Instagram, Twitter, Snapchat, and Viber
Related stories:
Why Are Some People So Obsessed With 'Boob Shaming'?
Does Misogyny in our Culture Really Allow Women to be Independent?
Why 'The Handmaid's Tale' Is the Anti-Woman Series You Need to See Right Now
Why We Need to Get Over Fatphobia and Body Shaming Ways
How Cellulite Became the Enemy…and Why It Really Shouldn't Be