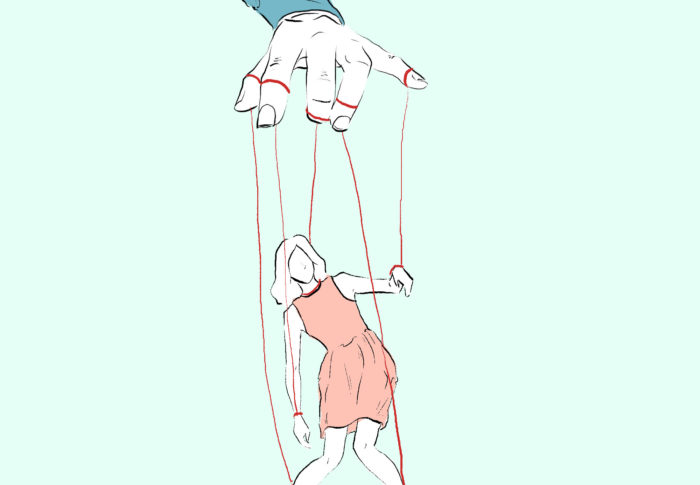 This column may contain strong language, sexual content, adult humor, and other themes that may not be suitable for minors. Parental guidance is strongly advised.
As citizens of a nation that boasts of having elected two women presidents, not to mention women in key positions in business, government and industry, it's normal for us to pat ourselves on the back for closing the gender gap and commend ourselves for the independence our women seem to enjoy.
We like to think of our society as being matriarchal, after all, with mothers representing the formidable foundation of the home, keeping their families together, instilling values in their children, balancing the household budget, and often pretending to look away when their husbands stray.
The truth is, we are a warped society, deeply rooted in a macho culture that is inexorably being emasculated. Yet the strength of the matriarchy we so applaud is rooted not so much in the empowerment of women as it is in the accommodation of men. And the proof of this is all around us: Whether consciously or unconsciously, we raise our women to be strong and independent, true, but we continue to raise men to be no different from the way they've always been. Even we as women who chafe against the rampant sexism and misogyny in our society bring up our girls with the skills to navigate through these attitudes, yet we do little to bring up our boys to not turn into sexist and misogynistic assholes.
We tell our children "boys will be boys," which forces women to accept, from a young age, a double standard that dictates that girls will suffer the consequences of their actions, even when they are not at fault, but boys will almost always escape mostly unscathed. The dangerous flipside to this way of thinking is that "girls will be sluts," which makes them responsible for self-policing what they wear and how they act so as not to distract boys—and men—from the business of school, or work, or indeed life. So women getting gang-raped in India, then brutally murdered and left to be eaten by dogs? It's totally their fault for spurning the advances of the men who love them. Or for wearing whatever she was wearing. As the Chief Minister of Haryana state himself declared, in response to the alarming rape epidemic in India, "Dressed decently, a boy will not look at her in the wrong way."
Even our own Supreme Court continues to cling to these insidious "rape myths."
Recently, the highest court in the land acquitted a man of rape because the victim, who was drunk, did not demonstrate adequate resistance, notwithstanding the fact that two lower courts had already found the perpetrator guilty, meting out the sentence of up to 40 years' imprisonment.
Both lower courts—the trial court and the Court of Appeals—cited the victim's testimony as "credible, natural, convincing and consistent with human nature and the normal course of things."
But the Supreme Court, rather incredulously, overturned the conviction and sided with the accused. It was the "boys will be boys and girls will be sluts" mentality all over again, putting the burden of blame for the behavior of the accused—who was 18 at the time while she was 24—on the victim, saying she gave him "the impression through her unexplainable silence of her tacit consent" because "she did not, and chose not to utter a word or make any sign of rejection."
The Supreme Court added: "[The victim] could have resisted right from the start. But she did not, and chose not to utter a word or make any sign of rejection of appellant's sexual advances. It was only in the middle of their sexual congress when [the victim] tried to move which can hardly be considered as an unequivocal manifestation of her refusal or rejection of the sexual advances."
According to the Supreme Court, "Resistance must be manifested and tenacious. A mere attempt to resist is not the resistance required and expected of a woman defending her virtue, honor and chastity."
What makes this Supreme Court decision particularly disheartening is not just that it upholds and defends outdated, regressive and clearly sexist attitudes that should have no place in a society that aspires to be progressive and actively supportive of gender equality. It's not just that it willfully ignores the psychology of rape and abuse, that there is no cookie-cutter response to an attack on the part of the victim, that victims often feel powerless, that screaming or fighting back might be the most dangerous thing a woman can do under the circumstances. It's the fact that three women on the bench—among them the Chief Justice—concurred with the decision of the Associate Justice Mariano del Castillo, a man.  It's doubly sad because it shows that misogyny is so deeply entrenched in our society. Misogyny is not exclusively male; sometimes women are as culpable as men, if not even more so, of perpetuating this mentality that diminishes a woman's value and makes a mockery of her desire for equality and independence.
And these are the women who tell their daughters they can be anything when they grow up, and raise their sons to be assholes.
B. Wiser is the author of Making Love in Spanish, a novel published by Anvil Publishing and available in National Book Store and Powerbooks, as well as online. When not assuming her Sasha Fierce alter-ego, she takes on the role of serious journalist and media consultant. 
For comments and questions, e-mail [email protected].
Disclaimer: The views expressed here are solely those of the author in her private capacity and do not in any way represent the views of Preen.ph, or any other entity of the Inquirer Group of Companies.
Art by Dorothy Guya
Follow Preen on Facebook, Instagram, Twitter, Snapchat, and Viber
Related stories:
There's No Lack of Misogyny in this Country, Just Look at Harry Roque
FYI: Having a Mistress Doesn't Make Your More of a Man
Romeo Jalosjos Filing for Pardon Means We're Okay with Rape
In Defense of Sec. Judy Taguiwalo and Other Single Moms