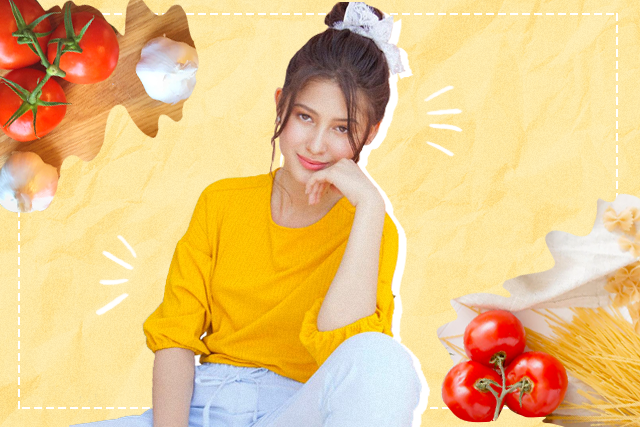 Being out late because of work sometimes can't be helped. There can be meetings that are two cities away from where you live and the commute took forever. Or that event you went to didn't start on the dot. Personally, I forget to eat dinner when things get too hectic and I have to scour the kitchen for leftovers.
Good thing model Maureen Wroblewitz shared a quick recipe for late-night meals. She used Ebly, a pure durum wheat that's low in fat, and mixed in some tomatoes and canned pulled pork. At first, I thought she was cooking fried rice but this is also a good substitute as it doesn't have refined carbs. Plus, it's easy to make when you're too sleepy to do complicated dishes.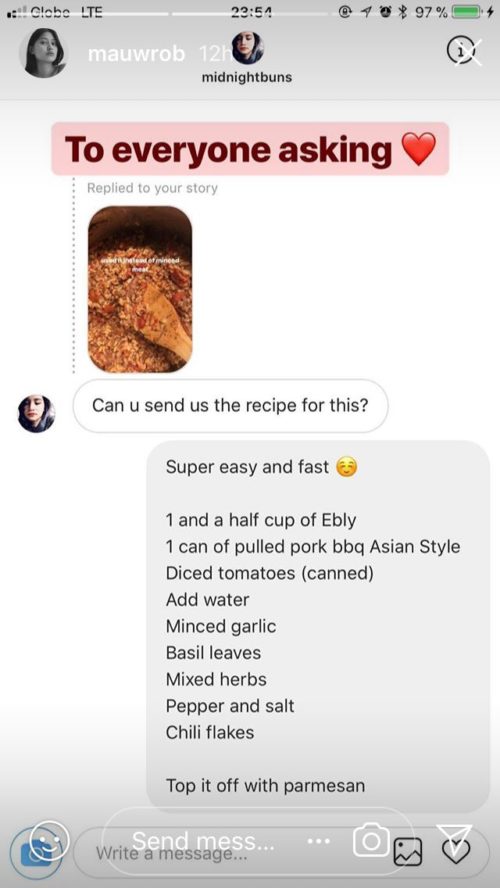 If you want to do this too, we've listed down Maureen's personal recipe below. You can also try this with risoni pasta or adlai if you can't find Ebly.
Quick tomato grains/pasta with pulled pork
Ingredients
1 1/2 cup Ebly or risoni pasta
1 can Asian-style pulled pork BBQ
1 can diced tomatoes
2 cups water
Garlic, minced
Basil leaves
Mixed herbs
Salt and pepper to taste
Chili flakes
Parmesan cheese
Procedure
1. In a shallow pot, saute the minced garlic, then add the tomatoes and pulled pork. Maureen used one from Purefoods but you can also make your own beforehand.
2. Add the Ebly or risoni and pour the water.
3. Let it cook for seven to 10 minutes until it's al dente.
4. Once cooked, stir the mixture and add the herbs and spices. Let it simmer for a couple more minutes.
5. Remove from heat and top it off with parmesan cheese.
6. Serve in bowls. Enjoy!
Art by Marian Hukom
For the latest in culture, fashion, beauty, and celebrities, subscribe to our weekly newsletter here
Follow Preen on Facebook, Instagram, Twitter, YouTube, and Viber
Related stories:
What's Maureen Wroblewitz's biggest fashion mistake?
Inside Maureen Wroblewitz's lazy girl makeup beliefs
Tough week? Cook up some pasta with a Filipino twist
Iza Calzado has a snack recipe you won't stop munching on