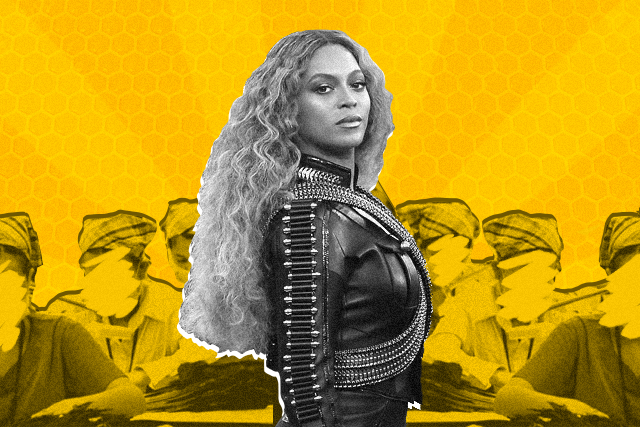 Netizens have recently unearthed articles that Beyoncé's activewear brand Ivy Park is reportedly made by underpaid workers. According to a 2016 exposé by The Sun, the pieces are created by seamstresses in Sri Lanka who work 60 hours a week and only paid 54 cents per hour. Most of them admitted that they couldn't speak up due to fear of losing their job as they live in poor rural villages.
These women make the clothes in factories under MAS Holdings, which has 48 factories in 15 Asian countries. Their website claims that they are "proud to hold a global reputation for an ethical and sustainable working environment." MAS also says that championing women empowerment has put them on a high standard.
The activewear brand later denied these claims in a statement: "Ivy Park has a rigorous ethical trading program. We are proud of our sustained efforts in terms of factory inspections and audits, and our teams worldwide work very closely with our suppliers and their factories to ensure compliance."
Ivy Park prides itself for being a brand that will empower women and Beyoncé is seen as a feminist icon. Songs like "Diva" and "Run the World," among many others, come to mind when thinking of lady boss anthems. But this revelation brings to light what people get wrong about feminism—particularly those who don't understand what intersectional feminism is.
Kimberlé Crenshaw coined the term "intersectionality" to challenge the idea that feminism only serves the middle-class, non-POCs, and cis-gendered people. It's showing that people shouldn't discriminate others in the fight towards achieving equality.
What happened with Ivy Park is contradictory to its belief to empower women. Yes, they achieved that with their clothing and messaging they spread to their consumers. However, it was at the expense of overworked and underpaid seamstresses. It's also disappointing that Beyoncé is at the helm of the brand and she's been silent all these years, but she's still making hit tracks and selling out concerts.
Intersectional feminism means caring about women of lower income and working to find a solution to the problem. It's not stepping on others to further your empowerment agenda.
Art by Marian Hukom
For the latest in culture, fashion, beauty, and celebrities, subscribe to our weekly newsletter here
Follow Preen on Facebook, Instagram, Twitter, YouTube, and Viber
Related stories:
Beyoncé's athleisure brand Ivy Park is now available to the world, including the Philippines
WATCH: Laverne Cox is one of the new faces of this activewear line
LOOK: Beyoncé and Jay-Z renewed their wedding vows
Anna Wintour hands over control to Beyoncé for Vogue's September cover
You can now enroll in a class focused on Beyoncé's Lemonade