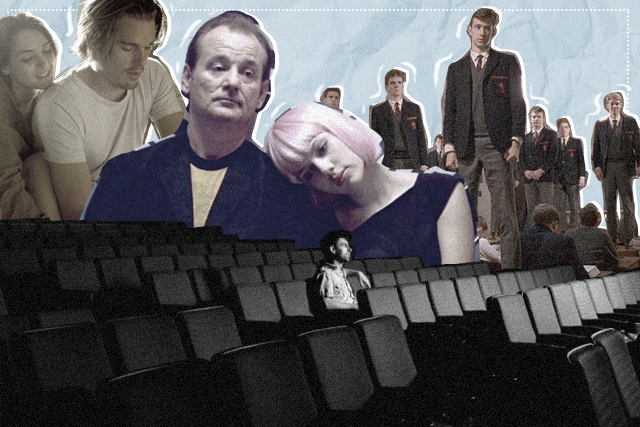 Sometimes you're suddenly visited by that weird and uneasy feeling when thinking about your future. Are you on the right track? Are you feeling lost and at odds, or feeling down because you're unsure of what will happen, or what you are supposed to do?
I sometimes get that feeling too. We all deal with it differently. Personally, whenever I do, I find watching films helpful to get some perspective. Here are some of the films I turn to.
It's Kind of a Funny Story
For a story about a depressed kid who checks himself in an adult psychiatric ward, this movie is actually light, genuinely funny, and a definite picker-upper. The end will leave you hopeful again about what's to come.
Dead Poets Society
Considered one of the classics, this film taught us to follow our own path. Here, Robin Williams is the mentor we always wanted; who taught us to seize the day no matter what. (Trigger warning: The film depicts suicide)
Reality Bites
True to its title, this film is one cold dose of reality, especially to those overly hopeful about making it immediately after college. We see a young Winona Ryder and Ethan Hawke navigate the adult life and discover that success takes time.
The Graduate
More than just a story of a scandalous relationship, this film focuses on a recent graduate from a well-off family who seems set out for the future, yet somehow feels empty and unmotivated. Perfectly captured through groundbreaking cinematography, the lead's internal conflict resonates deeply to the viewers.
Rushmore
In one of his earliest films, Wes Anderson uses the fictional school, Rushmore as the metaphor for whatever it is you dedicate your life to. This film will make you realize that your Rushmore can eventually change too, and that's okay.
Lost in Translation
Though technically not considered a coming-of-age film, it's my number one go-to movie when I feel stuck in a rut. This Sophia Coppola film features Scarlett Johansson and Bill Murray as strangers-turned-friends trying to figure out both of their lives separately. While stuck in Japan—a culture that's as foreign to them as can be, the duo talks about the sad and happy truths about life.
Art by Marian Hukom
For the latest in culture, fashion, beauty, and celebrities, subscribe to our weekly newsletter here
Follow Preen on Facebook, Instagram, Twitter, YouTube, and Viber
Related stories:
A look back at some of Cinemalaya's most controversial films
6 female directed movies to binge on this weekend
Five local films to watch this rainy season
Strong female leads in movies inspire us to break gender stereotypes
Get a different movie-viewing experience at these spots